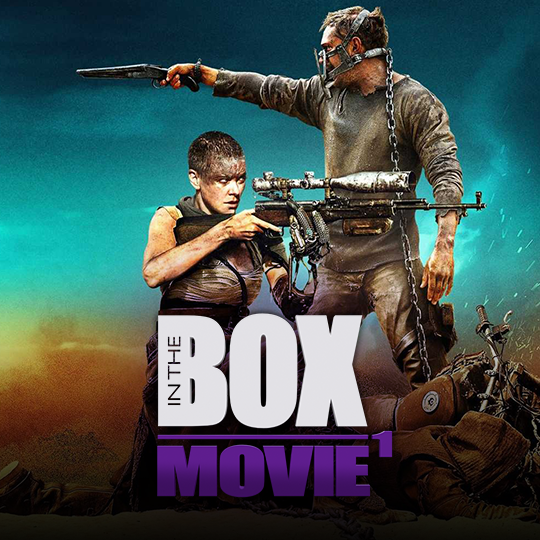 Your Movie Channel.
Welcome to our prime movie channel, dedicated to bring you only the outstanding contemporary cinematic experiences from all over the globe.
Watch the latest and most exciting titles, covering action, comedy, horror, sci-fi, drama and adventure. Enjoy your favourite blockbusters and box office hits, admire all the "A" list movie stars, and marvel at the greatest movie directors working today. The channel's mission is, therefore, simply – providing you with an incredible movie experience regardless of the genre or format.
Read more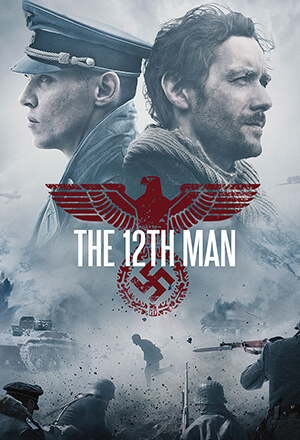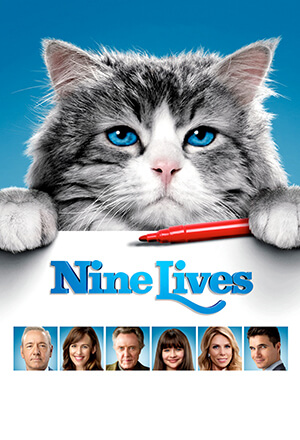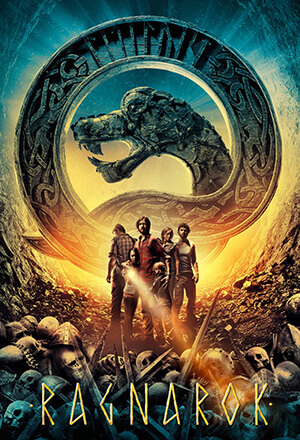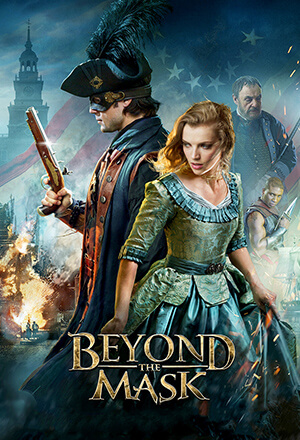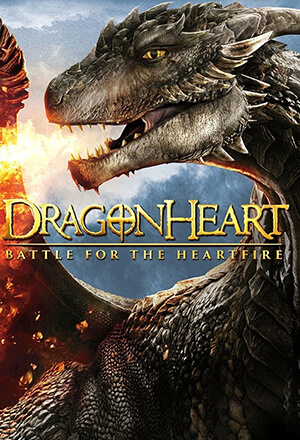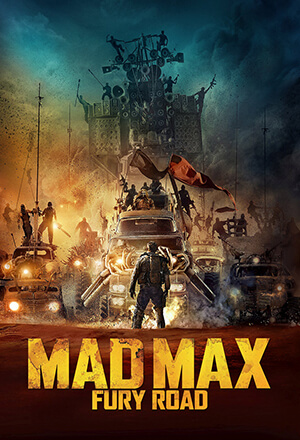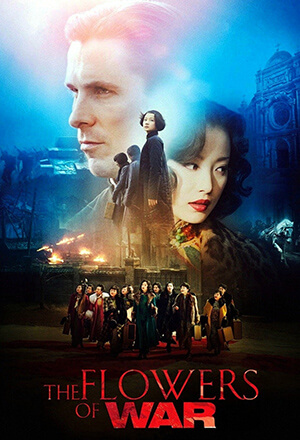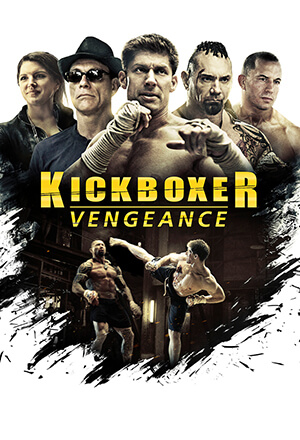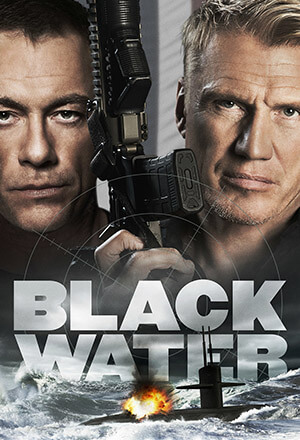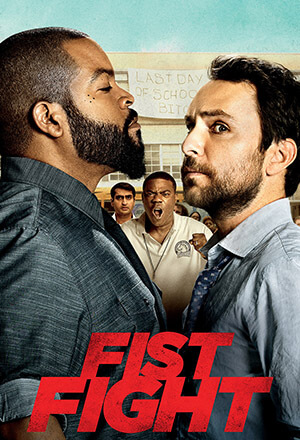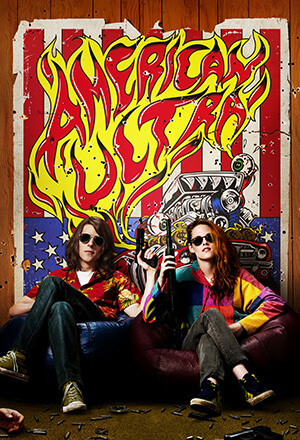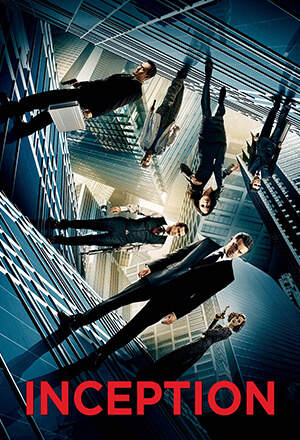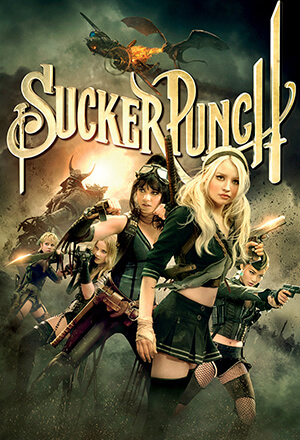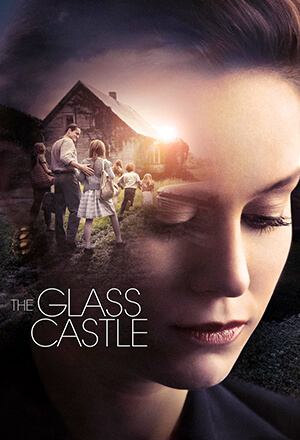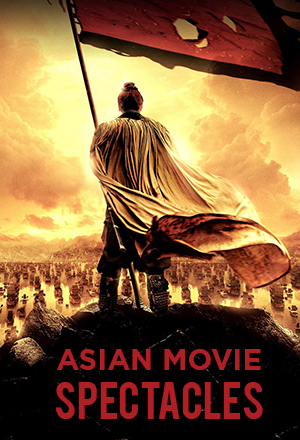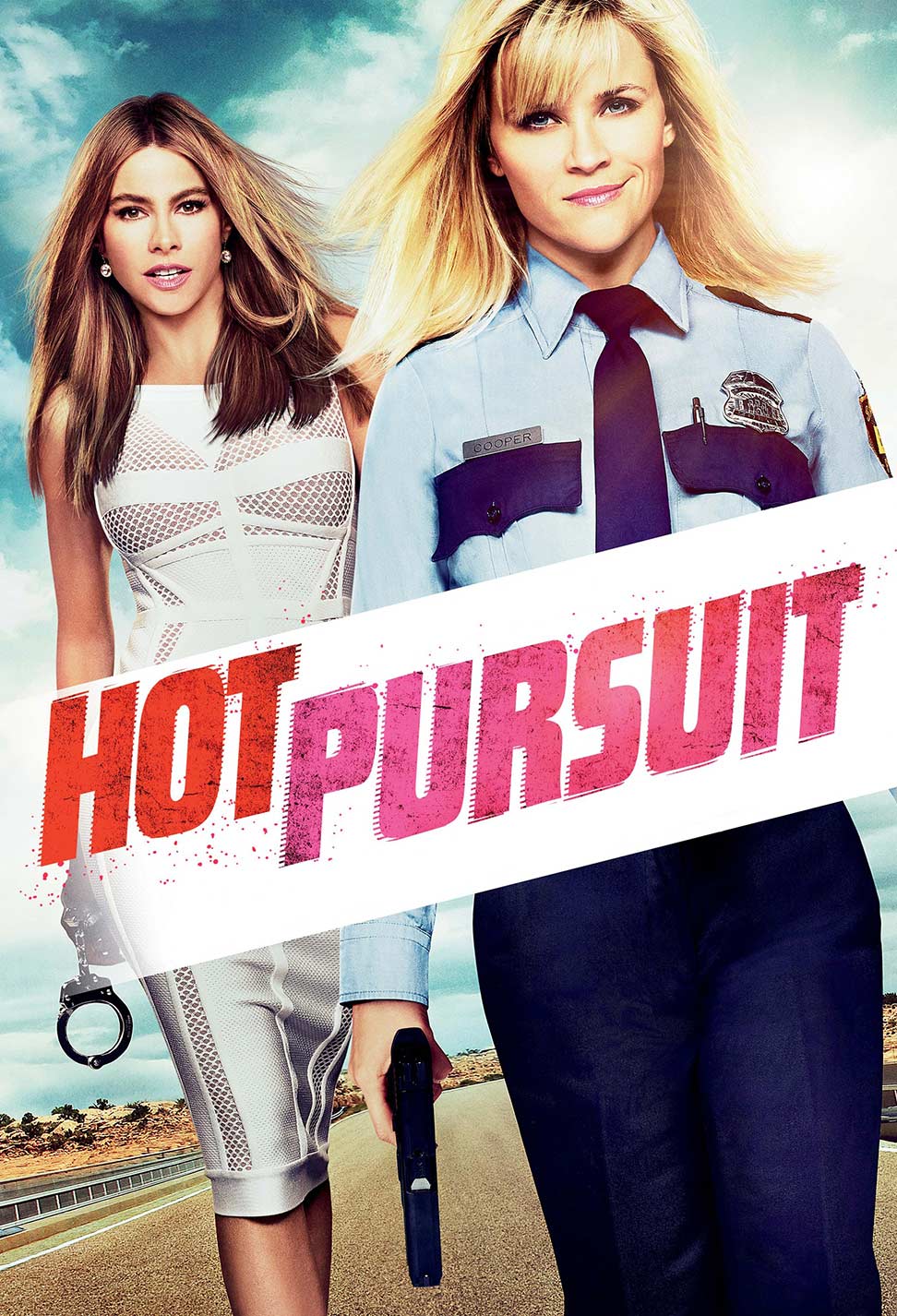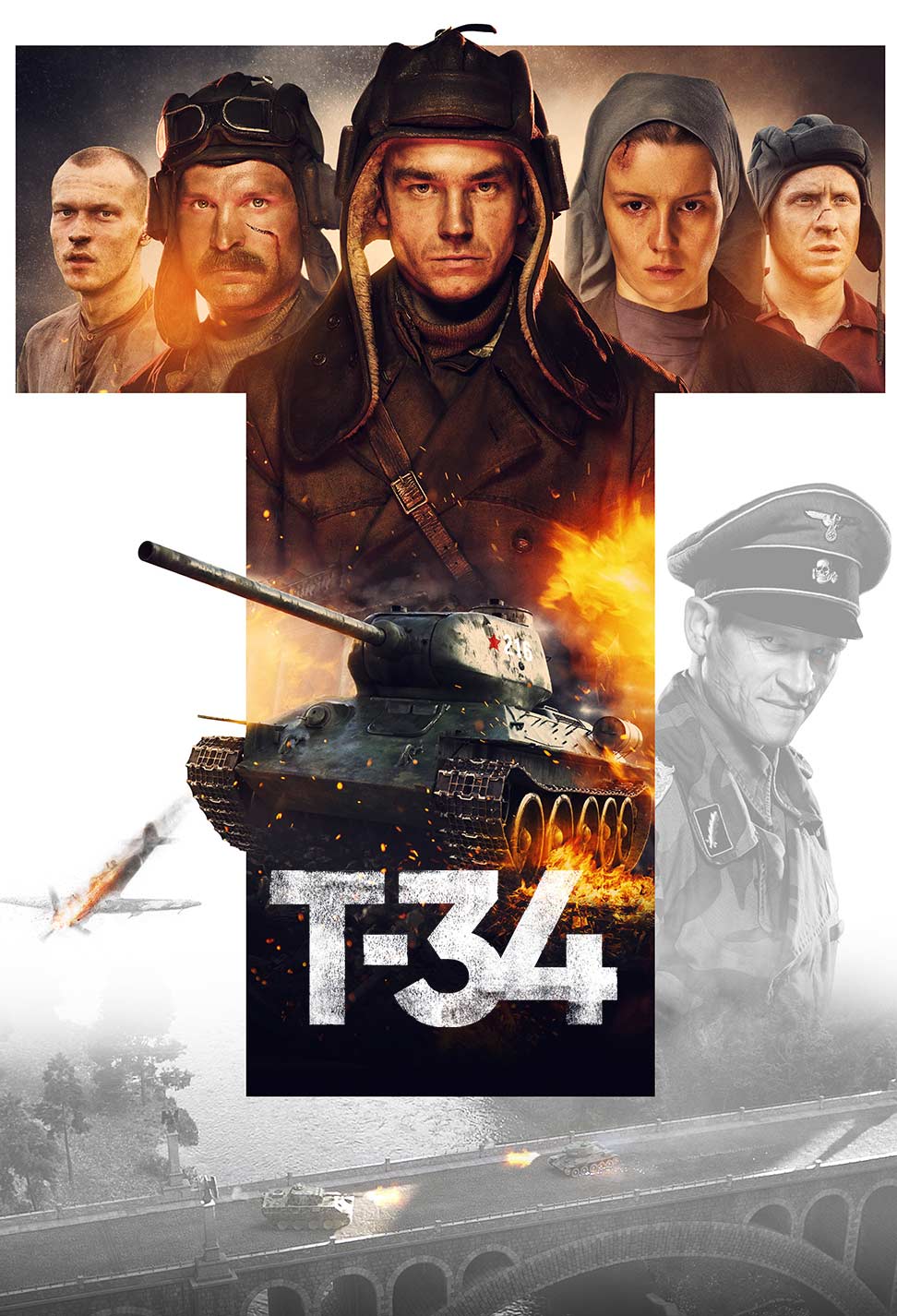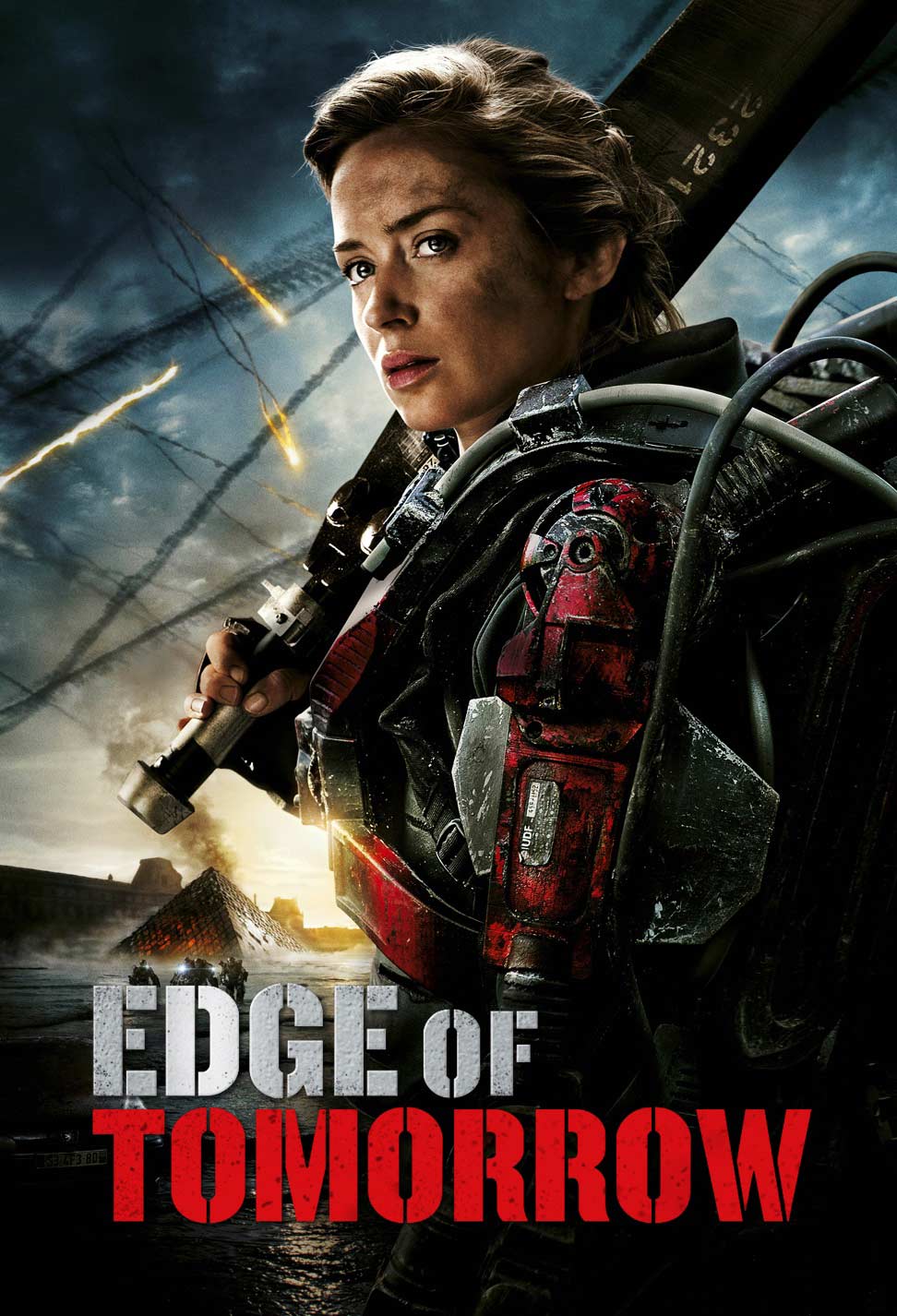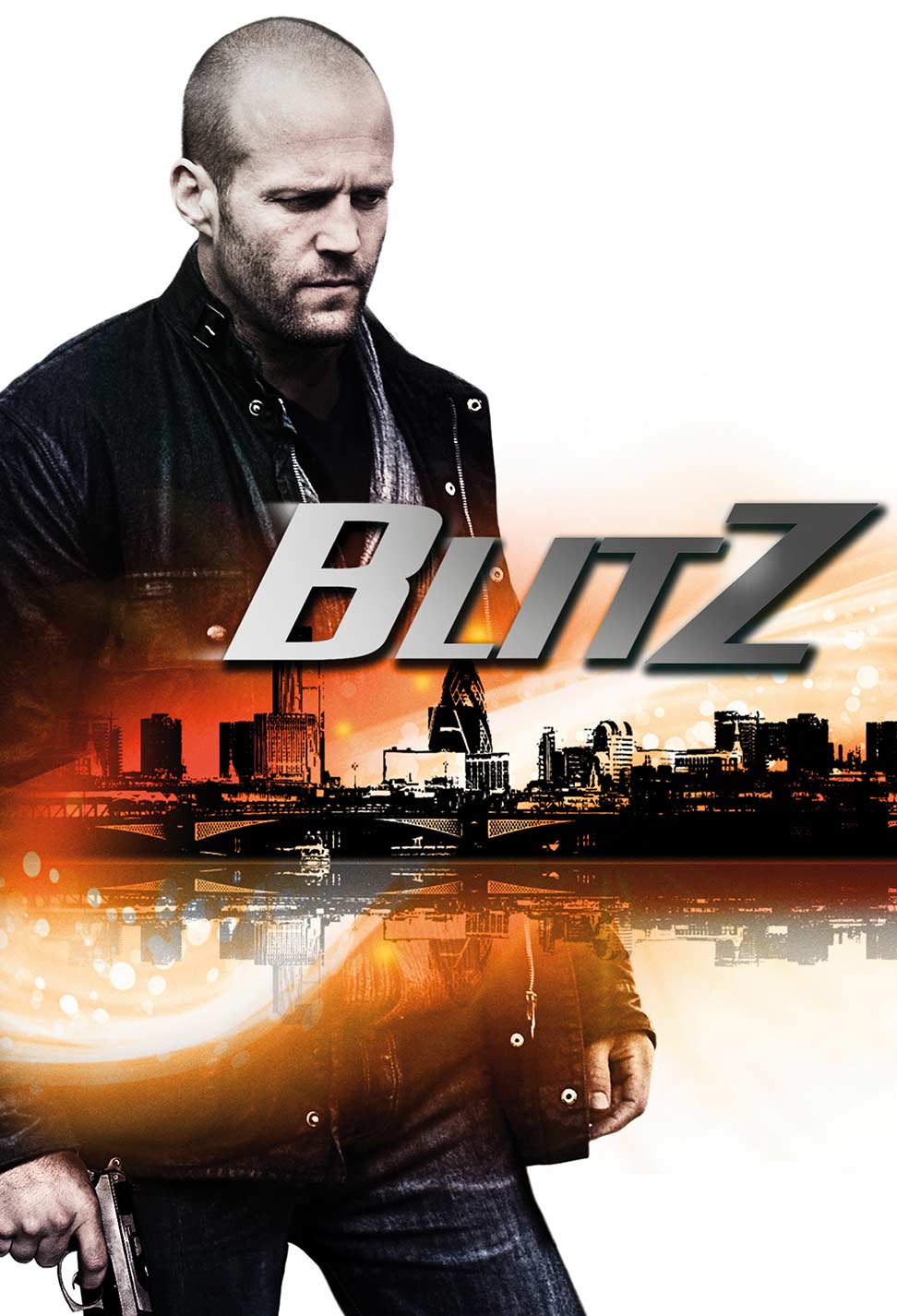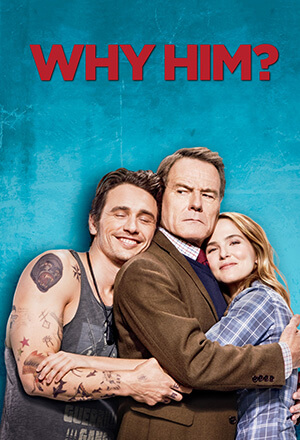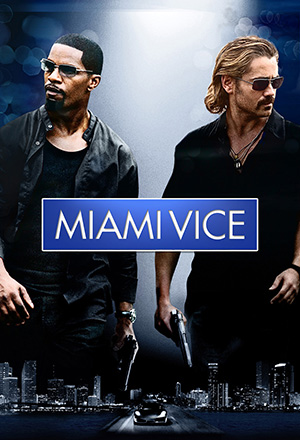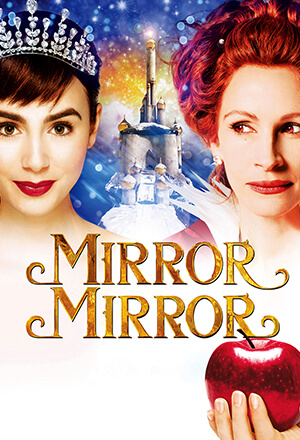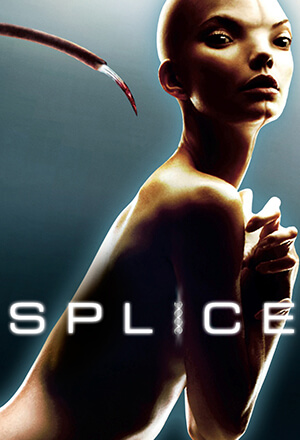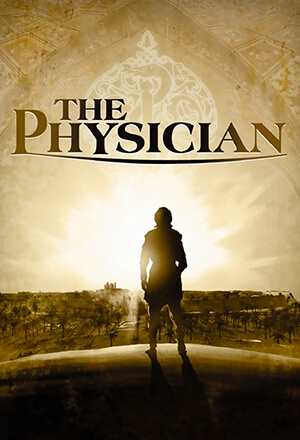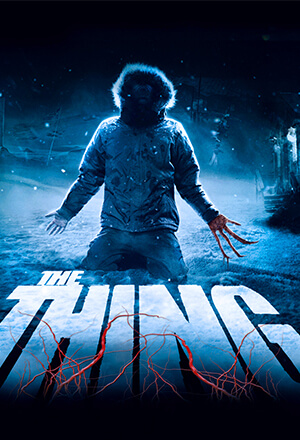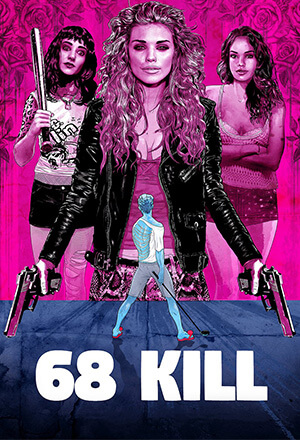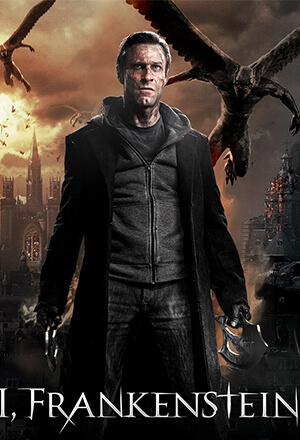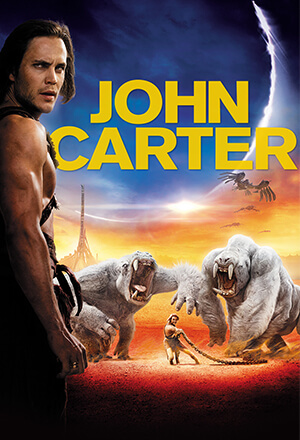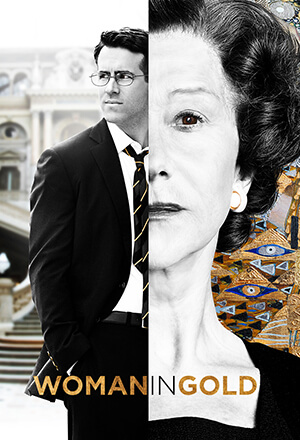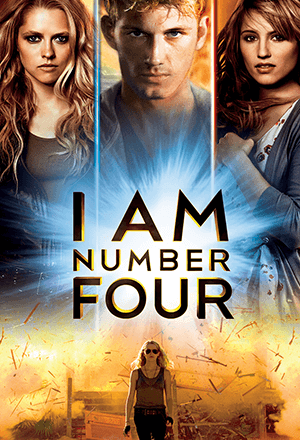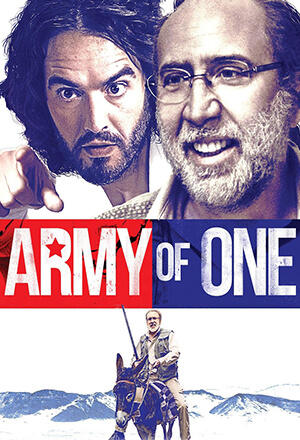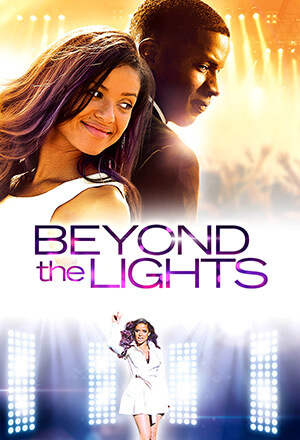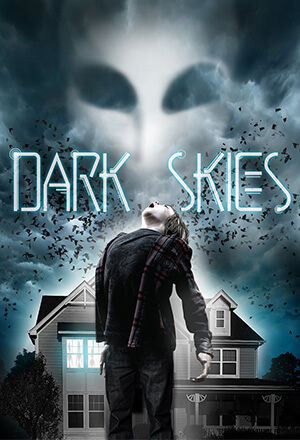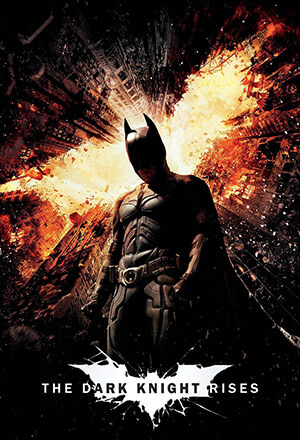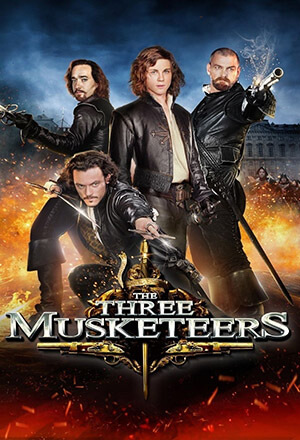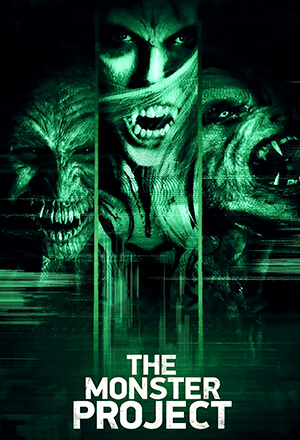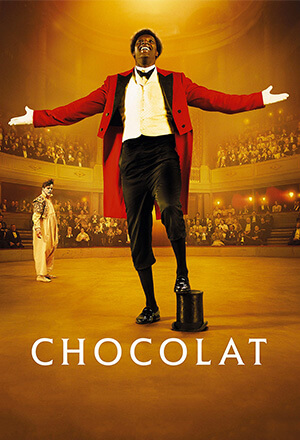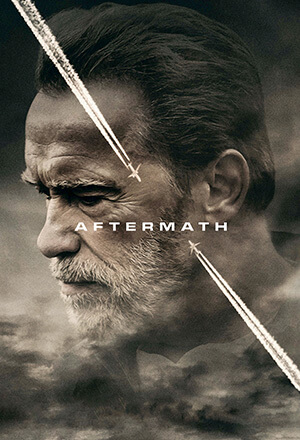 The 12-th Man
True World War II story about Jan Baalsruds, one of the 12 saboteurs sent in 1943 from England to Nazi-occupied Northern Norway. After their boat is sunk by the Germans, Jan goes on the run towards neutral Sweden. However, the brutal weather conditions turn out to possibly be an even greater foe than the Nazi patrols.
Nine Lives
Tom Brand (Kevin Spacey) is a daredevil billionaire at the top of his game. His eponymous company FireBrand is nearing completion on its greatest achievement to date – the tallest skyscraper in the northern hemisphere. But Tom's workaholic lifestyle has disconnected him from his family, particularly his beautiful wife Lara (Jennifer Garner) and his adoring daughter Rebecca (Malina Weissman). Rebecca's 11th birthday is here, and she wants the gift she wants every year, a cat. Tom hates cats, but he is without a gift and time is running out. His GPS directs him to a mystical pet store brimming with odd and exotic cats- where the store's eccentric owner- Felix Perkins (Christopher Walken), presents him with a majestic tomcat, named Mr. Fuzzypants. En route to present his daughter with her dream pet, a bizarre turn of events finds Tom trapped inside the body of Mr. Fuzzypants. Adopted by his own family, he begins to experience what life is truly like for the family pet, and as a cat, Tom
Ragnarok
When the archaeologist Sigurd can't settle on the myth about Ragnarok, the end of the world in Northern mythology, he decides to go on an expedition together with two colleagues and his two kids. This adventure leads them to Finnmark in the Northern most part of Norway, and into "No man's land" between Russia and Norway, where no one has been in modern times. Old runes get new meanings when they unveil the truth. A truth bigger and more spectacular than you would have dreamed.
Beyond the Mask
The chief mercenary for the British East India Company, being double crossed by his former employer, has made his way to the American Colonies. Working to redeem his name, William Reynolds (Andrew Cheney) now hides behind a different mask in hopes of thwarting his former employer. As his past life closes in on him, Will must somehow gain the trust and the help of his beloved Charlotte, a woman he has been lying to, as well as a colonial intellectual by the name of Ben Franklin. All the while he races against time to defuse a plot that could have devastating effect on the birth of a new nation.
Dragonheart: Battle for the Heartfire
Sir Patrick Stewart voices Drago, the magnificent dragon who became bonded with King Gareth. When the King dies, his potential heirs, twin grandchildren who possess the dragon's unique strengths, use their inherited powers against each other to vie for the throne. When Drago's source of power, known as the "Heartfire", is stolen, more than the throne is at stake. The siblings must end their rivalry with swords and sorcery, or the kingdom may fall.
Mad Max: Fury Road
An apocalyptic story set in the furthest reaches of our planet, in a stark desert landscape where humanity is broken, and almost everyone is crazed fighting for the necessities of life. Within this world exist two rebels on the run who just might be able to restore order. There's Max, a man of action and a man of few words, who seeks peace of mind following the loss of his wife and child in the aftermath of the chaos. And Furiosa, a woman of action and a woman who believes her path to survival may be achieved if she can make it across the desert back to her childhood homeland.
The Flowers of War
In 1937 China, during the second Sino-Japanese war, a mortician, John arrives at a Catholic church in Nanjing to prepare a priest for burial. Upon arrival, he finds himself the lone adult among a group of convent girl students and prostitutes from a nearby brothel. When he finds himself in the unwanted position of protector of both groups from the horrors of the invading Japanese army, he discovers the meaning of sacrifice and honour.
Kickboxer: Vengeance
Eric and Kurt Sloane are the descendants of a well-known Venice, California-based family of martial artists. Kurt has always been in older brother, Eric's shadow, as he lacks the instincts needed to become a champion. Against Kurt's concerns, Eric accepts a paid offer and travels to Thailand to challenge the Muay Thai champion Tong Po and fails with dire consequences. Kurt sets out for revenge. He trains with his brother's mentor, Durand, for a Muay Thai fight against the merciless champion, Tong Po. Durand first thinks Kurt is impossible to train, but through a series of spiritual exercises and tests, Durand discovers that Kurt has a deeper strength that will carry him through his final showdown with Tong Po.
Black Water
A deep cover operative awakens to find himself imprisoned in a CIA black site on a submarine.
Fist Fight
On the last day of school, right on Senior Prank Day in Roosevelt High, things don't look good for meek English teacher Andy Campbell, who feels exceptionally expendable facing a bleak future in front of severe job cuts, just before the year's new school season. But soon, things will go from bad to worse when feeble Campbell will infuriate the scary hot-headed history teacher Ron Strickland, who in turn, he will challenge him in an old-school, no-holds-barred, mano-a-mano throwdown in front of everybody, in the parking lot after school. Inevitably, now that the fight is on, no excuses, no regrets, and certainly no talking sense into Strickland, is going to save Campbell who needs to face the consequences of his actions and pay the heavy price. After all, snitches get stitches.
American Ultra
Small-town stoner Mike Howell nspends most of his time getting high and writing a graphic novel about a superhero monkey. What Mike doesn't know is that he was trained by the CIA to be a lethal killing machine. When the agency targets him for termination, his former handler activates his latent skills, turning the mild-mannered slacker into a deadly weapon. Now, the utterly surprised Mike must use his newfound abilities to save himself and his girlfriend from getting wasted by the failed test subjects that are sent after him by the CIA.
Inception
Dom Cobb is a skilled thief, the absolute best in the dangerous art of extraction, stealing valuable secrets from deep within the subconscious during the dream state, when the mind is at its most vulnerable. Cobb's rare ability has made him a coveted player in this treacherous new world of corporate espionage, but it has also made him an international fugitive and cost him everything he has ever loved. Now Cobb is being offered a chance at redemption. One last job could give him his life back but only if he can accomplish the impossible, inception. Instead of the perfect heist, Cobb and his team of specialists have to pull off the reverse: their task is not to steal an idea but to plant one. If they succeed, it could be a perfect crime. But no amount of careful planning or expertise can prepare the team for the dangerous enemy that seems to predict their every move. An enemy that only Cobb could have seen coming.
Check availability in your territory.
Sucker Punch
A young girl (Baby Doll) is locked away in a mental asylum by her abusive stepfather where she will undergo a lobotomy in five days' time. Faced with unimaginable odds, she retreats to a fantastical world in her imagination where she and four other female inmates at the asylum, plot to escape the facility. The lines between reality and fantasy blur as Baby Doll and her four companions, as well as a mysterious guide, fight to retrieve the five items they need that will allow them to break free from their captors before it's too late.
Check availability in your territory.
The Glass Castle
Based on a memoir, four siblings must learn to take care of themselves as their responsibility-averse, free-spirit parents both inspire and inhibit them. When sober, the children's brilliant and charismatic father captured their imagination, teaching them physics, geology, and how to embrace life fearlessly. But when he drank, he was dishonest and destructive. Meanwhile, their mother abhorred the idea of domesticity and didn't want to take on the work of raising a family.
Check availability in your territory.
Asian Movie Spectacles
Every Saturday in November watch Asian Movie Spectacles at 20:00! Red Cliff 1 and 2, The Protector and Memoirs of a Geisha are waiting for you!
Check availability in your territory.
Hot Pursuit
Rose Cooper is an uptight and by-the-book cop whose name has become synonymous with screw-ups. She's given a chance to redeem herself one day when she is assigned to protect a federal witness, Daniella Riva, the vivacious and outgoing widow of a drug boss. As the two polar opposites race through Texas, they find themselves pursued by everyone from crooked cops to murderous gunmen. However, their greatest obstacle to making this out alive may be themselves as they learn that Cooper has now been considered a fugitive fleeing with Daniella.
Check availability in your territory.
T-34
The Great Patriotic War is going on. Junior Lieutenant Nikolay Ivushkin in a small truck, along with the driver Vasya, barely survived, break away from the German tank. Ivushkin arrives at the headquarters located in the village of Nefyodovka, where he is appointed the commander of the only surviving tank. Soon the tanks of the German Hauptmann Klaus Jäger arrive at the site. In battle, Ivushkin destroys the entire tank company of Yager (in a number of cases, with one projectile, two tanks at a time). However, the T-34 has serious damage, and Klaus destroys it. Ivushkin and mechanic-driver Stepan Vasilyonok were wounded and captured.
Check availability in your territory.
Edge of Tomorrow
An alien race has hit the Earth in an unrelenting assault, unbeatable by any military unit in the world. Major William Cage (Cruise) is an officer who has never seen a day of combat when he is unceremoniously dropped into what amounts to a suicide mission. Killed within minutes, Cage now finds himself inexplicably thrown into a time loop-forcing him to live out the same brutal combat over and over, fighting and dying again…and again. But with each battle, Cage becomes able to engage the adversaries with increasing skill, alongside Special Forces warrior Rita Vrataski (Blunt). And, as Cage and Vrataski take the fight to the aliens, each repeated encounter gets them one step closer to defeating the enemy!
Check availability in your territory.
Blitz
Detective Sergeant Tom Brant who is dispatched to take down a serial killer hell bent on killing off the police force one by one. "The Blitz" manages to slip through the grasp of Tom every time, and with the precious lives of his colleagues diminishing one by one, Tom is led to the question: if we can't protect our own, then what good are we?
Check availability in your territory.
Why Him?
Over the holidays, Ned, an overprotective but loving dad and his family visit his daughter at Stanford, where he meets his biggest nightmare: her well-meaning but socially awkward Silicon Valley millionaire boyfriend, Laird. The rivalry develops,and Ned's panic level goes through the roof when he finds himself lost in this glamorous high-tech world and learns that Laird is about to pop the question.
Miami Vice
Ricardo Tubbs is urbane and dead smart. He lives with Bronx-born Intel analyst Trudy, as they work undercover transporting drug loads into South Florida to identify a group responsible for three murders. Sonny Crockett [to the untrained eye, his presentation may seem unorthodox, but procedurally, he is sound] is charismatic and flirtatious until – while undercover working with the supplier of the South Florida group – he gets romantically entangled with Isabella, the Chinese-Cuban wife of an arms and drugs trafficker.
Mirror Mirror
After a beloved king vanishes, his ruthless wife seizes control of the kingdom and keeps her beautiful 18-year-old stepdaughter, Snow White, hidden away in the palace. But when the princess attracts the attention of a charming and wealthy visiting prince, the jealous Queen banishes the girl to a nearby forest. Taken in by a band of rebellious but kindhearted dwarfs, Snow White blossoms into a brave young woman determined to save her country from the Queen.
Splice
Two young rebellious scientists are told by their employers to halt groundbreaking work that has seen them produce new creatures with medical benefits by splicing together multiple organisms' DNA. They decide to secretly continue their work, but this time splicing in human DNA.
The Physician
When nine-year-old Rob Cole felt the life force slipping from his mother's hand he could not foresee that this terrifying awareness of impending death was a gift that would lead him from the familiar life of 11th-century London to small villages throughout England and finally to the medical school at Ispahan. Though apprenticed to an itinerant barber surgeon, it is the dazzling surgery of a Jewish physician trained by the legendary Persian physician Avicenna that inspires him to accept his gift and to commit his life to healing by studying at Avicenna's school.
The Thing
A US research station, Antarctica, early-winter 1982. The base is suddenly buzzed by a helicopter from the nearby Norwegian research station. They are trying to kill a dog that has escaped from their base. After the destruction of the Norwegian chopper the members of the US team fly to the Norwegian base, only to discover them all dead or missing. They do find the remains of a strange creature the Norwegians burned. The Americans take it to their base and deduce that it is an alien life form.
68 Kill
It started with a couple dead bodies and $68,000 in stolen cash. Chip Taylor's girlfriend Liza had the perfect plan to rip off her rich sugar daddy. It should have been an easy in and out kind of deal. Nobody would get hurt and they would come out of it with enough loot to solve their problems. But things started going wrong as soon as they were inside the rich man's house, and for Chip it was only the beginning of the longest, most terrifying ride of his life.
I Frankenstein
Dr Victor Frankenstein dies frozen to death and the creature buries him at the cemetery of his family. However he is attacked by demons but he kills one of them and Gargoyles save him and take him to a Cathedral where the Gargoyles Order gathers. The Queen of the Gargoyles Leonore keeps Dr. Frankenstein's journal together with the treasures of the Order and gives the name of Adam to the creature. Then she explains to Adam that there is an ancient war between the Gargoyles that are angels and demons under the command of the Prince Naberius.
John Carter
John Carter, a Civil War veteran, who in 1868 was trying to live a normal life, is "asked" by the Army to join, but he refuses so he is locked up. He escapes, and is pursued. Eventually they run into some Indians, and there's a gunfight. Carter seeks refuge in a cave. While there, he encounters someone who is holding some kind of medallion. When Carter touches it, he finds himself in a place where he can leap incredible heights, among other things. He later encounters beings he has never seen before. He meets a woman who helps him to discover that he is on Mars, and he learns there's some kind of unrest going on.
Woman in Gold
Maria Altman sought to regain a world famous painting of her aunt plundered by the Nazis during World War II. She did so not just to regain what was rightfully hers, but also to obtain some measure of justice for the death, destruction, and massive art theft perpetrated by the Nazis.
I am Number Four
Extraordinary teen John Smith (Pettyfer) is a fugitive on the run from ruthless enemies sent to destroy him.
Changing his identity, moving from town to town with his guardian Henri (Olyphant), John is always the new kid with
no ties to his past. In the small Ohio town he now calls home, John encounters unexpected,
life-changing events – his first love (Agron), powerful new abilities and a connection to the others who share his incredible destiny.
Army of One
Frustrated with the U.S. Government for its fruitless efforts to bring down Al-Qaeda's leader Osama Bin Laden, the eccentric middle-aged, part-time construction worker Gary Faulkner, after a personal visit by God himself, takes the decision to embark on an adventure in the badlands of Pakistan to get the job done. With the intention to bloodlessly capture and bring the infamous, yet, elusive leader to justice, Colorado's former handyman turned vigilante, will overlook his problems with diabetes and meticulously prepare for the long and perilous journey. Between reality and pre-dialysis hallucinations, armed only with a teleshop katana and a Stars and Stripes hang glider, this American samurai on a mission from God is determined to take matters into his own hands and succeed at any cost. Is he a hero or a crackpot?
Beyond the Lights
Romance ignites between a troubled young singer on the cusp of stardom, and a handsome young cop with political ambitions in this drama about the power of walking your own path. Noni Jean (Gugu Mbatha-Raw) is a talented singer whose ethereal voice has taken the world of music by storm. A glimpse beneath the surface, however, reveals a girl who's cracking under the pressure to top the charts. When Noni tries to end it all, concerned cop Kaz Nicol (Nate Parker) pulls her back from the ledge, and shows her that life is still worth living. Along the way, Noni and Kaz fall head over heels in love. Meanwhile, the powers that be conspire to keep them apart as well as focused on their respective careers. But without Kaz's love, Noni may never find her true voice..
Dark Skies
The Barrett family-mother Lacy, father Daniel, older son Jesse, and younger son Sammy-reside on a quiet suburban street in an unnamed American city. Daniel is currently unemployed, placing the burden of supporting the family on Lacy, who works as a real estate agent. Their two sons enjoy a happy relationship and communicate with each other from their beds via walk-talkie. A number of strange occurrences befall the family. During the night, the contents of the kitchen are rearranged in bizarre configurations. The house alarm is set off when it detects that all entry points were breached simultaneously. Sammy suffers a fit while playing soccer and Lacy is shocked when hundreds of birds suddenly crash into the house. One night, Lacy is awakened by a sound from Sammy's room. When she goes to check on him, through the darkness she sees a figure standing over his bed. She turns on the light to find an empty room. Sammy is found walking away from the house but cannot remember leaving. Lacy, …
The Dark Knight Rises
Despite his tarnished reputation after the events of The Dark Knight (2008), in which he took the rap for Dent's crimes, Batman feels compelled to intervene to assist the city and its Police force, which is struggling to cope with Bane's plans to destroy the city.
The Three Musketeers
After failing in a scheme to steal Leonardo Da Vinci's airship blueprints, the Musketeers are disbanded by Cardinal Richelieu leaving Athos, Porthos and Aramis on the streets of Paris. In the meantime, the young, reckless and ambitious D'Artagnan has set off from Gascony with dreams of becoming a musketeer himself, not realizing that they have been disbanded. In no time, D'Artagnan manages to offend Athos, Porthos and Aramis on different occasions and challenges them all to duels. However before the duels can take place they are attacked by guards, trying to arrest them for illegal dueling. The ex-musketeers and D'Artagnan fight off the soldiers, leading to the four men becoming a band with the motto of "All for one, and one for all". Count Richelieu is not only determined to be rid of the musketeers, but also schemes with Athos' former lover Milady to undermine the reign of King Louis and his wife. The musketeers and D'Artagnan are determined to save the royal family and France …
The Monster Project
When aspiring horror filmmakers post an online casting call looking for "real life" monsters to interview for their upcoming documentary called, The Monster Project, they find three individuals claiming to be a skin-walker, a vampire, and a demon. Meeting these monsters at a remote mansion in the woods on the night of a total lunar eclipse, the filmmakers invite the three subjects to share their haunting, personal experiences. Working on the crew is a recovering drug addict who suffers withdrawal and paranoia. As a person of faith, he fears his friends underestimate the dark powers they are summoning. When the interviews turn deadly, he must battle the demons, inside and out, to escape the house and defeat the rise of evil incarnate.
Chocolat
The life story of Rafael Padilla, a former slave in Cuba, who unexpectedly became a star clown in the Paris of the Belle Epoque. Discovered in a small country circus in the North of France by George Footit, a British clown and acrobat, he formed a successful duo with him, 'Footit and Chocolat'. For two decades, and despite conflicts between the two artists, Footit as the authoritarian white clown and Chocolat as the Auguste Black drudge filled crowds with enthusiasm. But nothing lasts forever and the glory of Chocolat, despite his high ambitions, started to decline until his premature death in 1917.
Aftermath
Two strangers' lives become inextricably bound together after a devastating plane crash. Inspired by actual events, AFTERMATH tells a story of guilt and revenge after an air traffic controller's (Scoot McNairy) error causes the death of a construction foreman's (Arnold Schwarzenegger) wife and daughter.
TV Channel is not available in your territory.