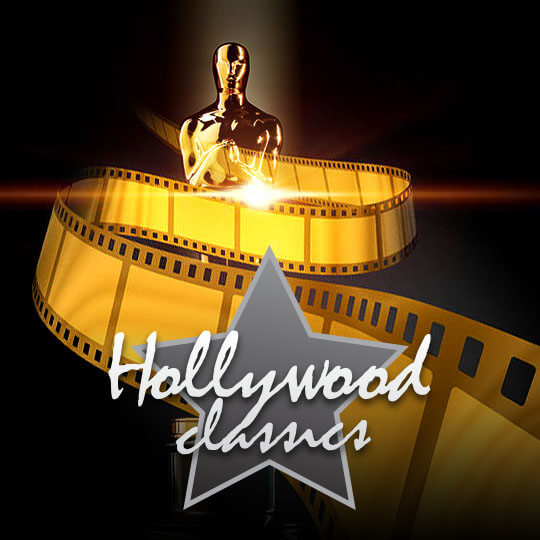 Home of timeless stories!
Hollywood Classics offers you all-time hits with famous Hollywood stars from the last few decades.
Watch Oscar-nominated movies that keep coming back and give you the perfect movie experience with legendary characters, stories that have endured the test of time, and memorable movie directors at the top of their game. To put it simply, this channel is all about showing off the spectacular Hollywood heritage.
Read more
Best of Hollywood classics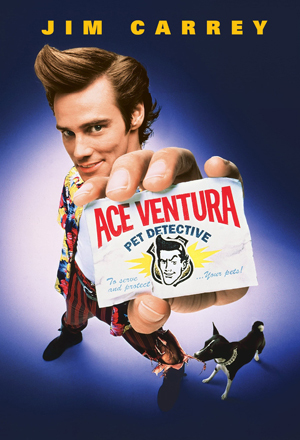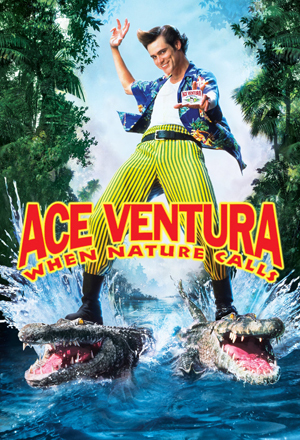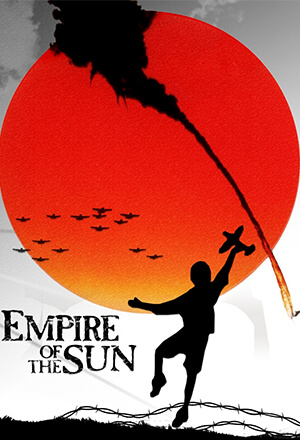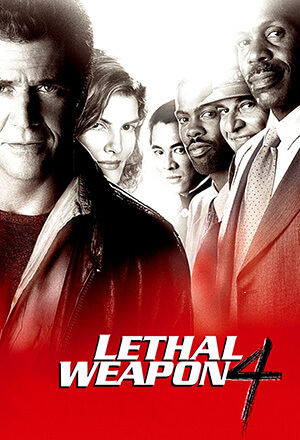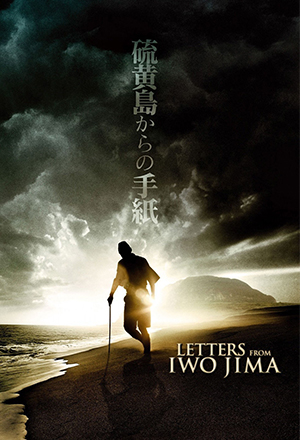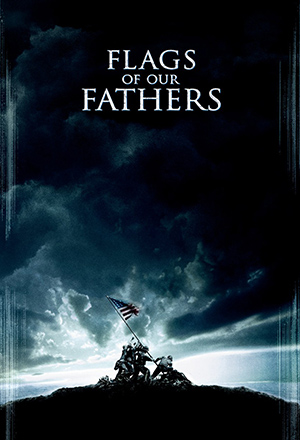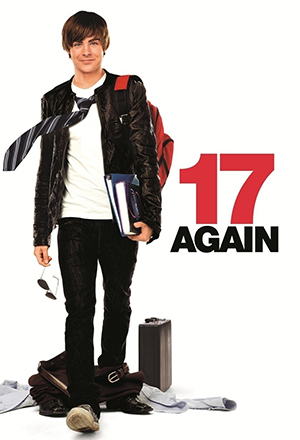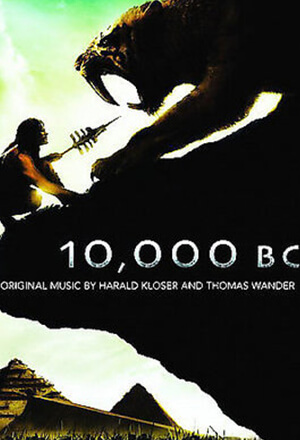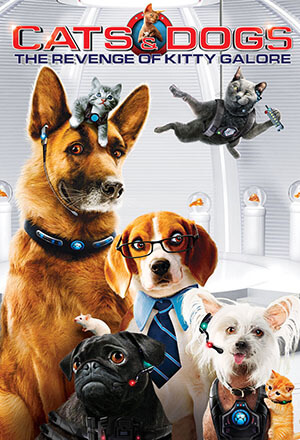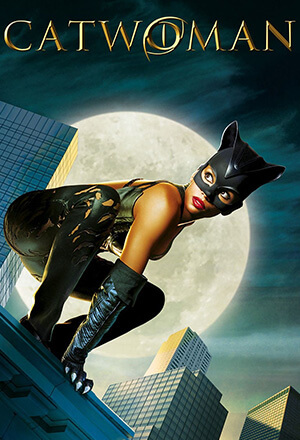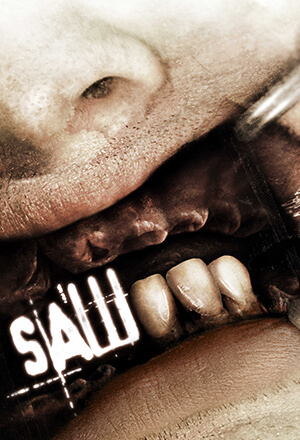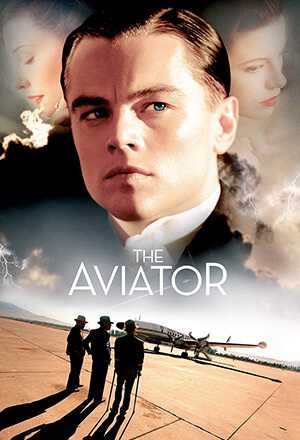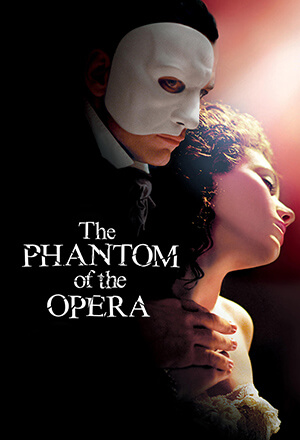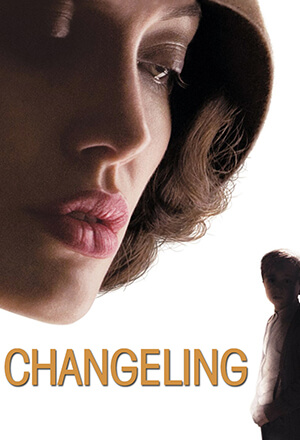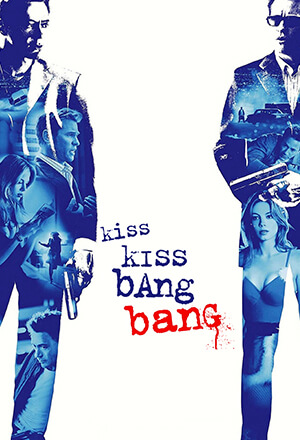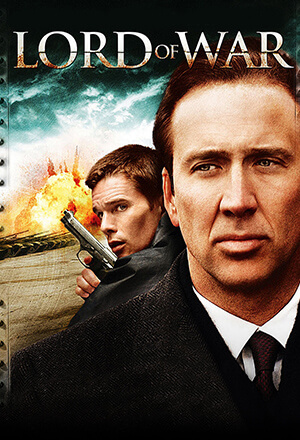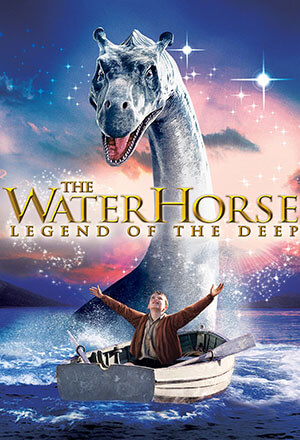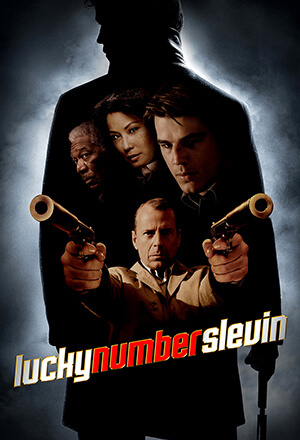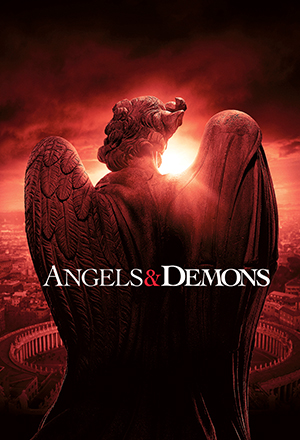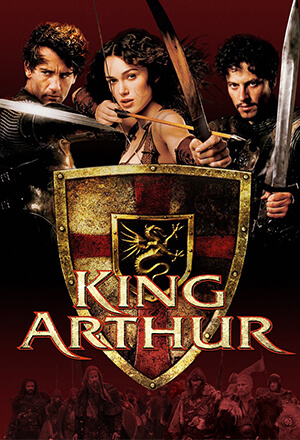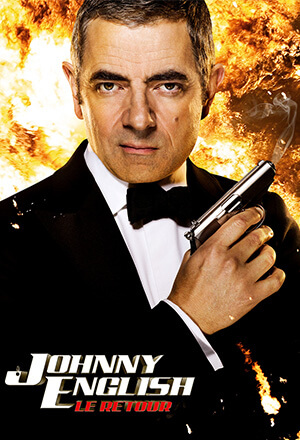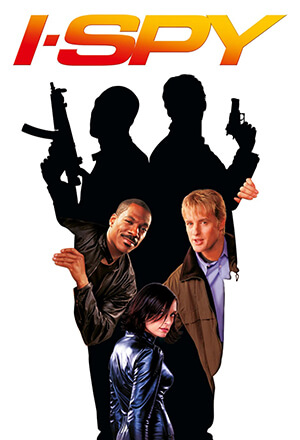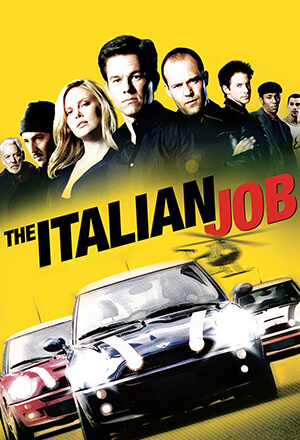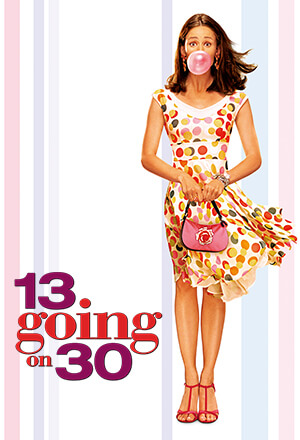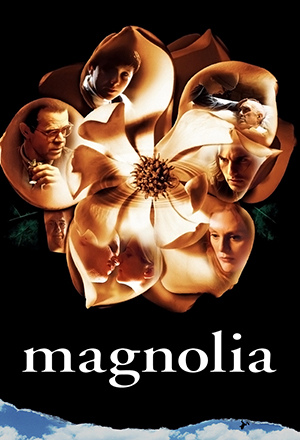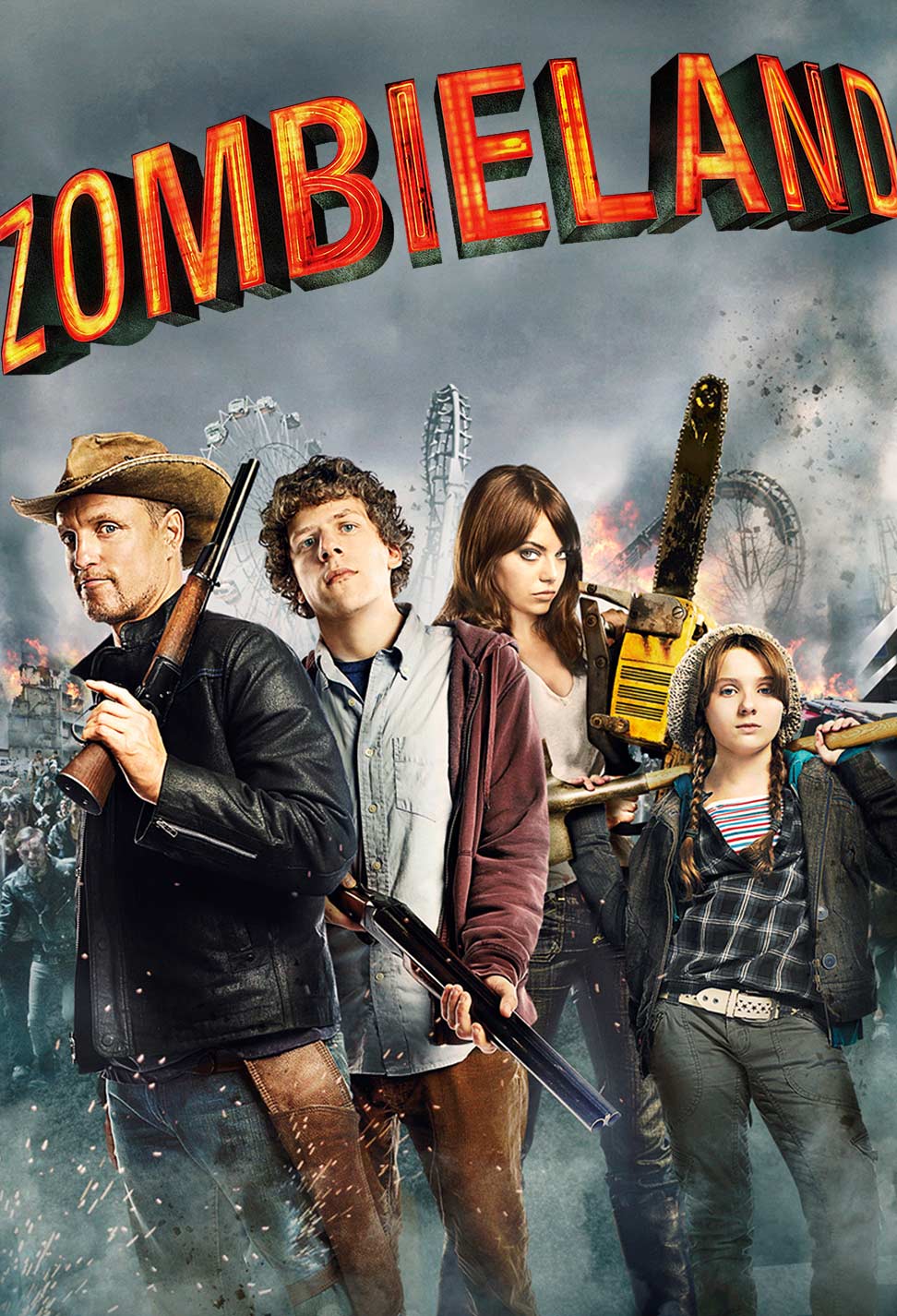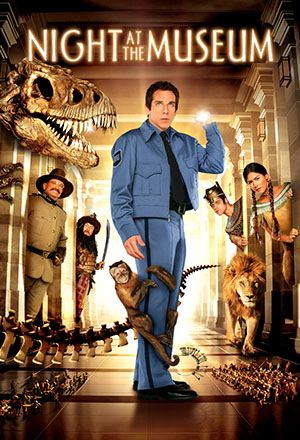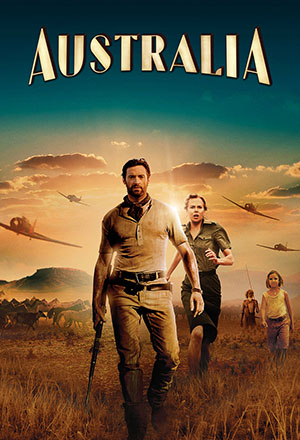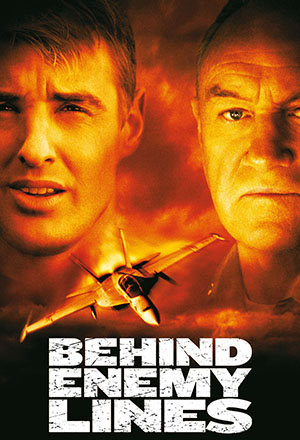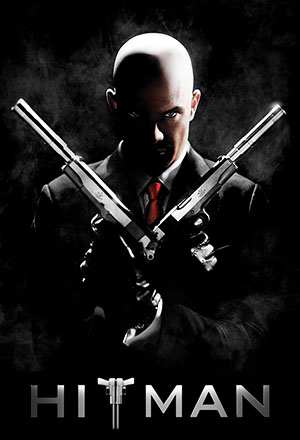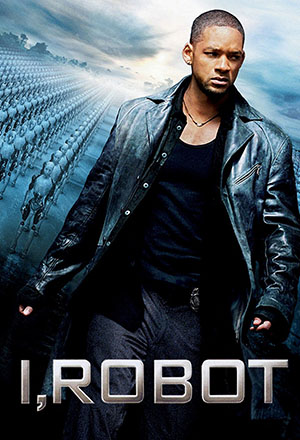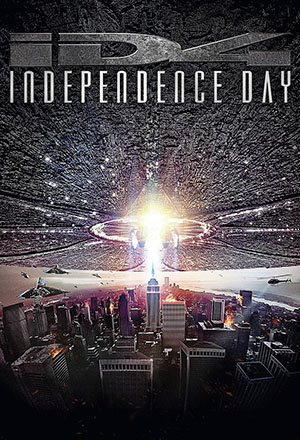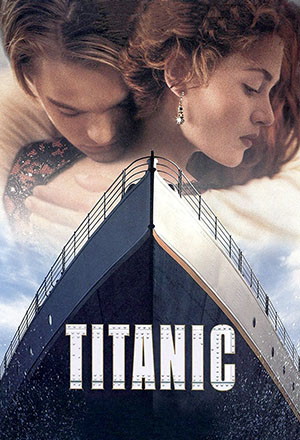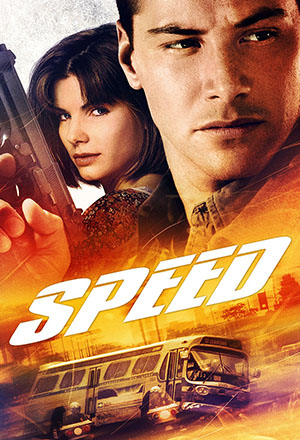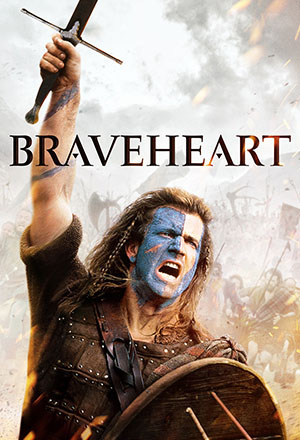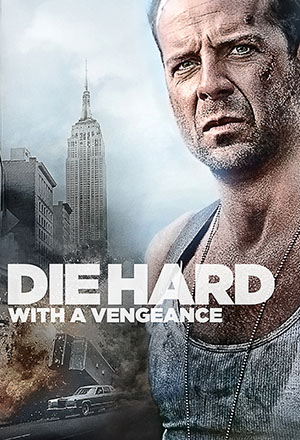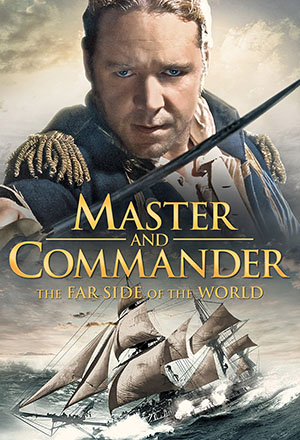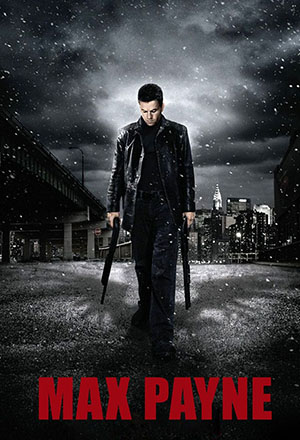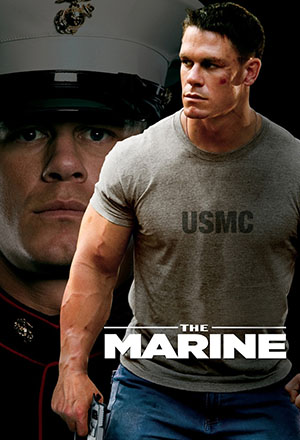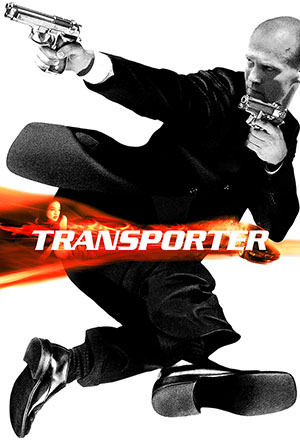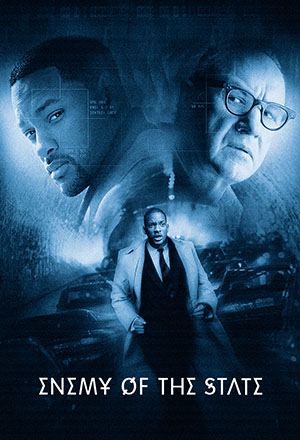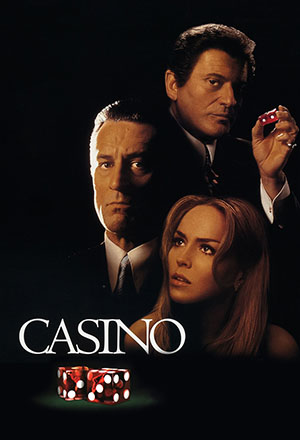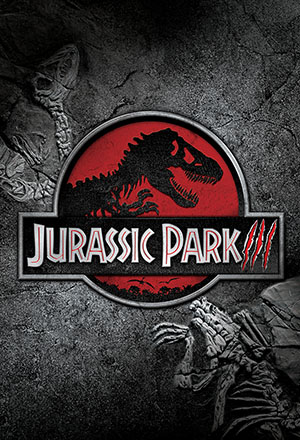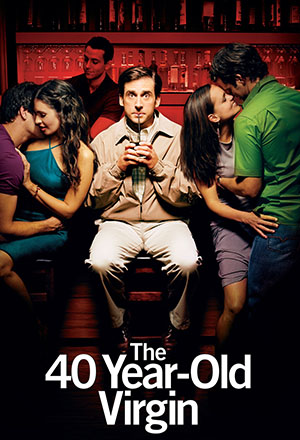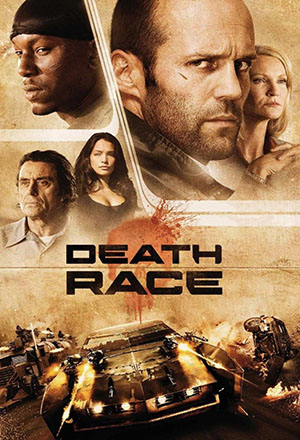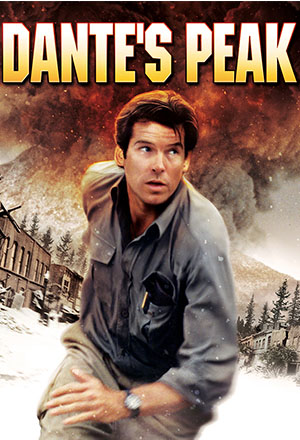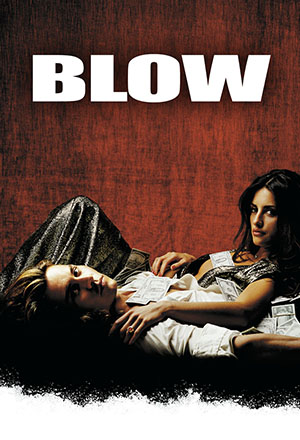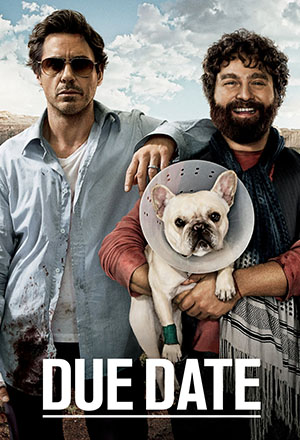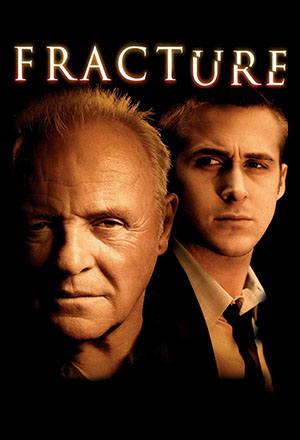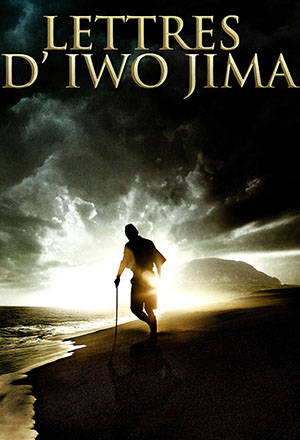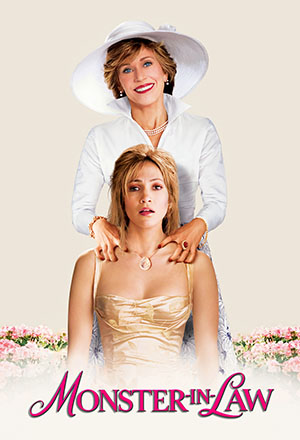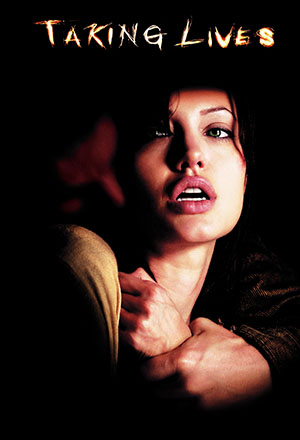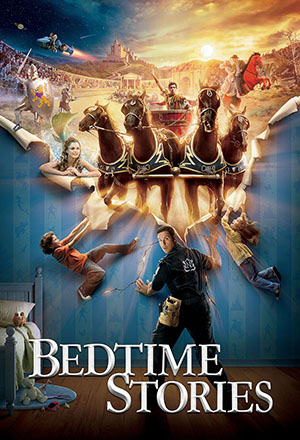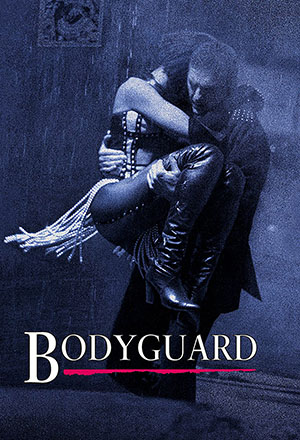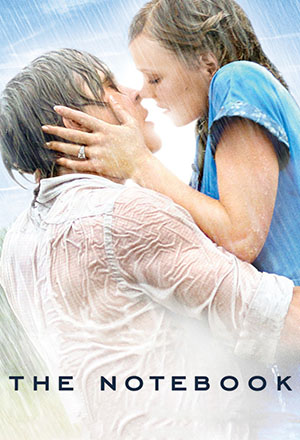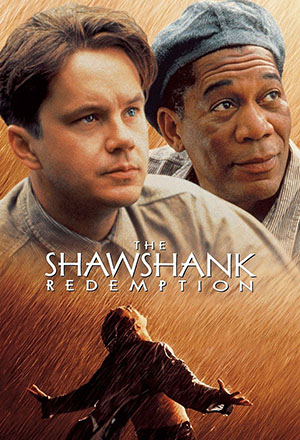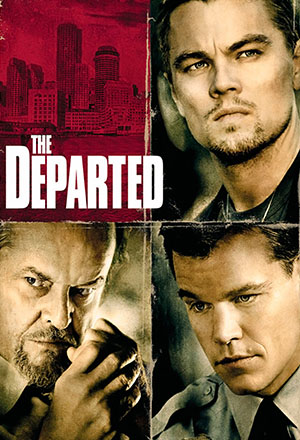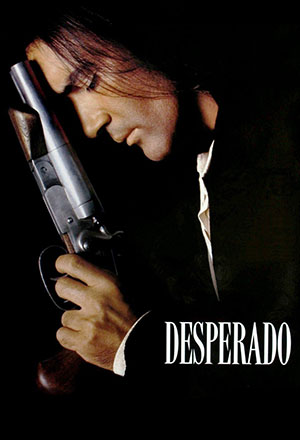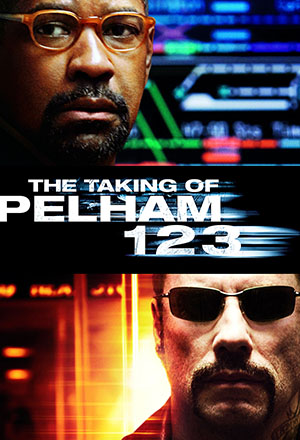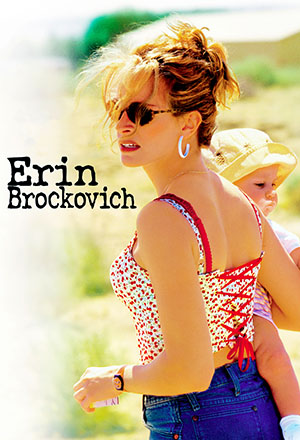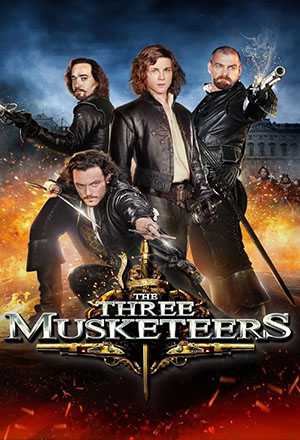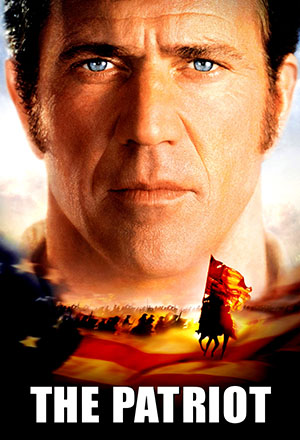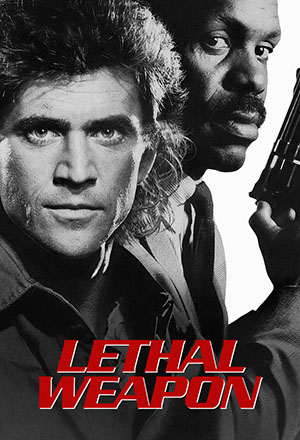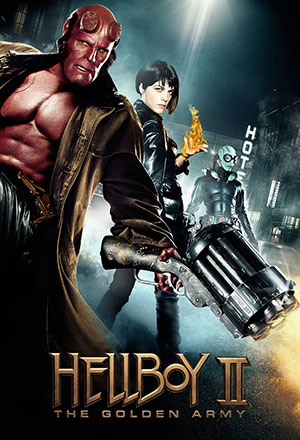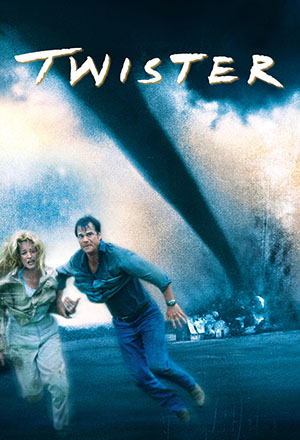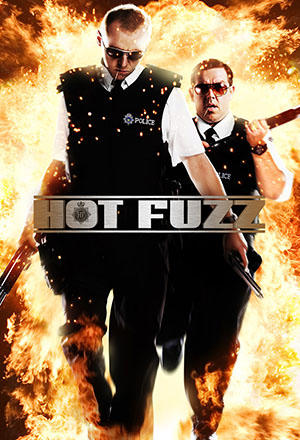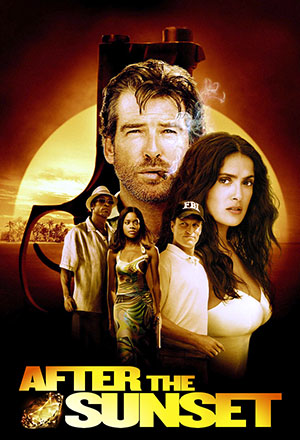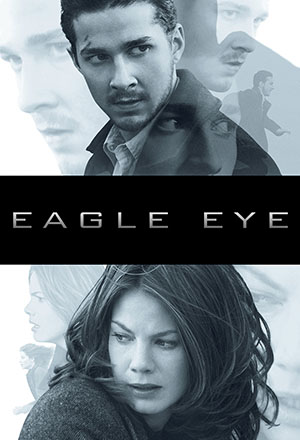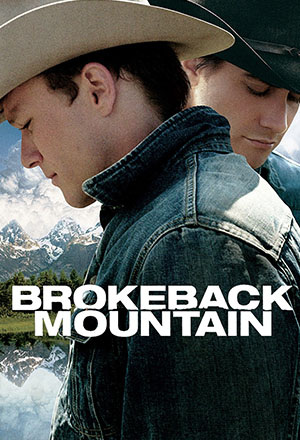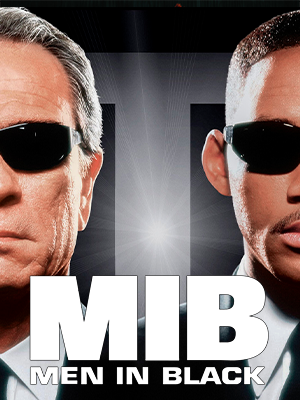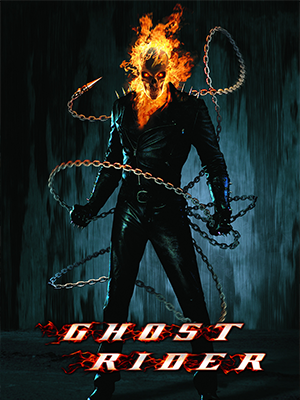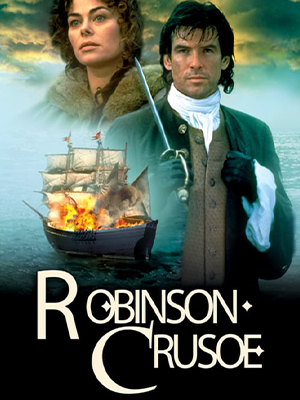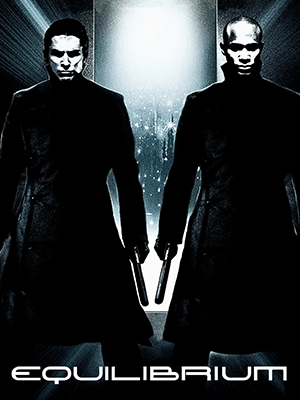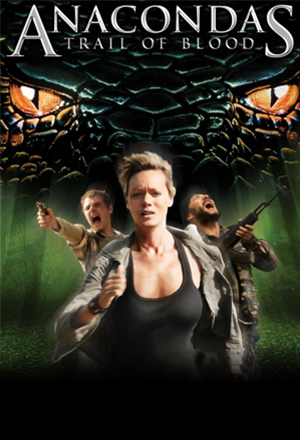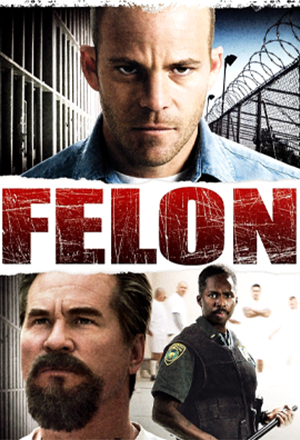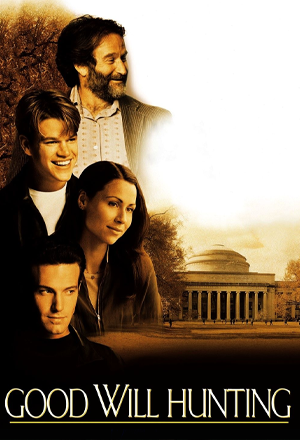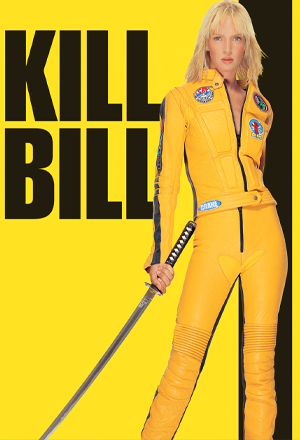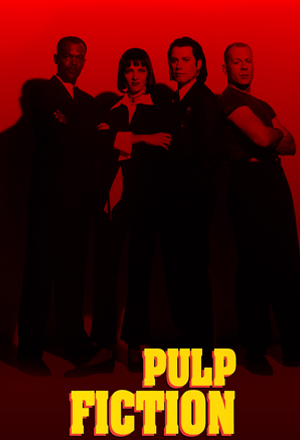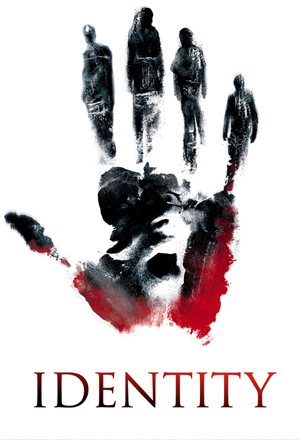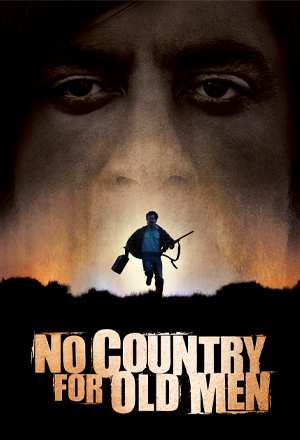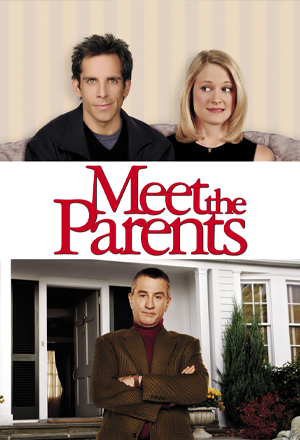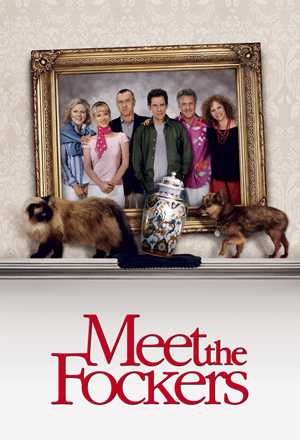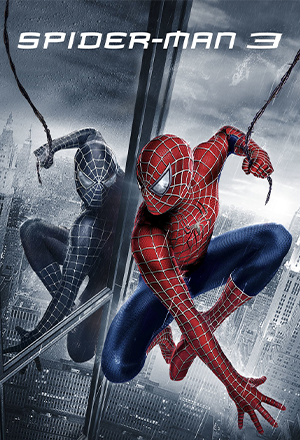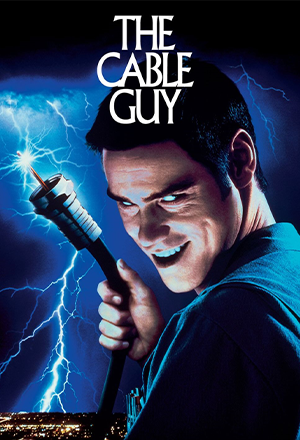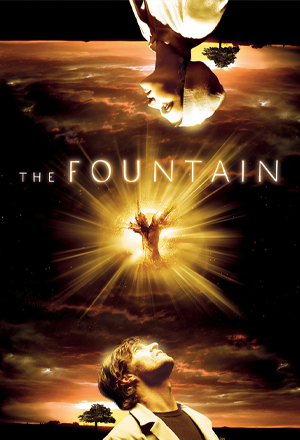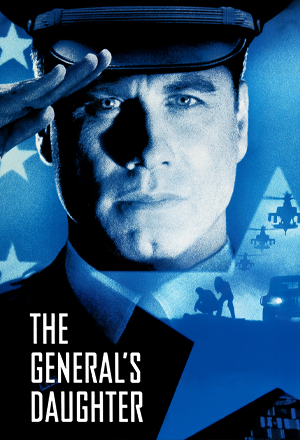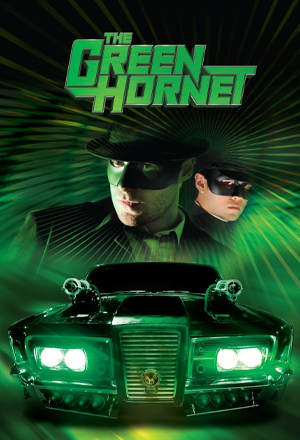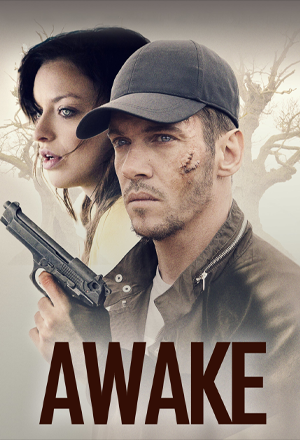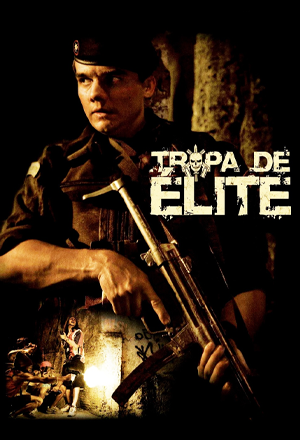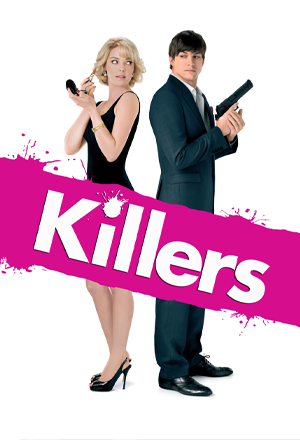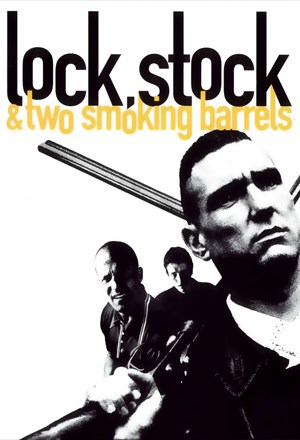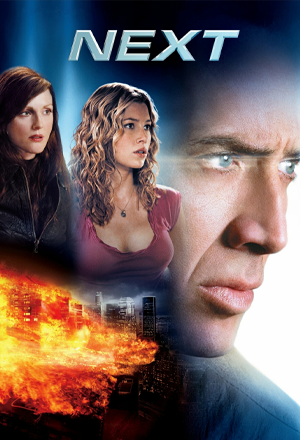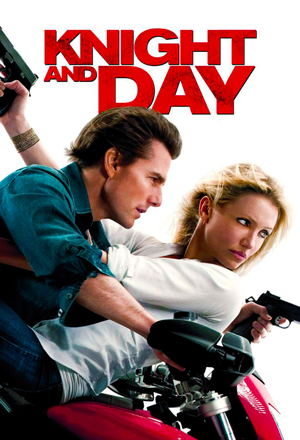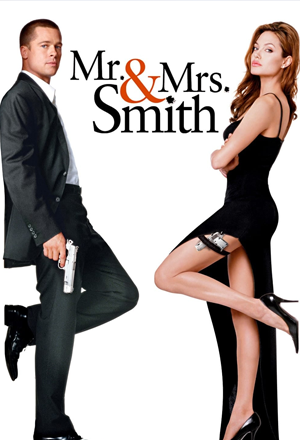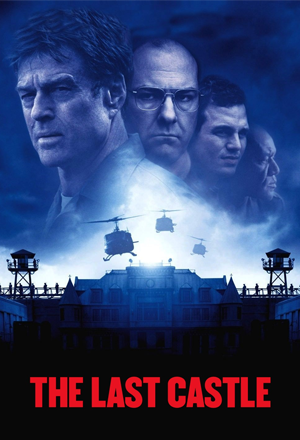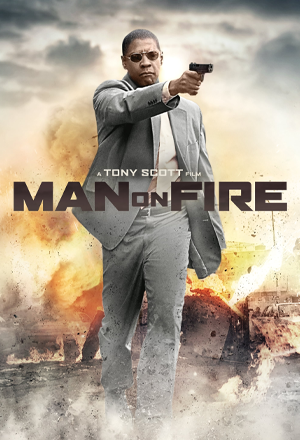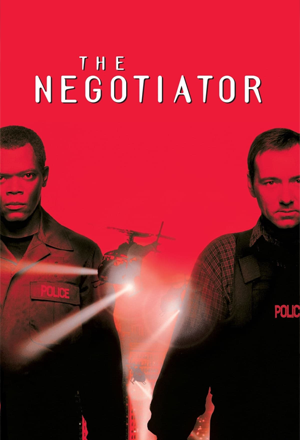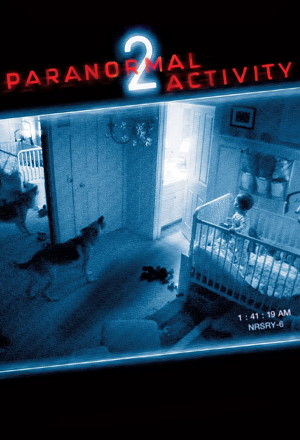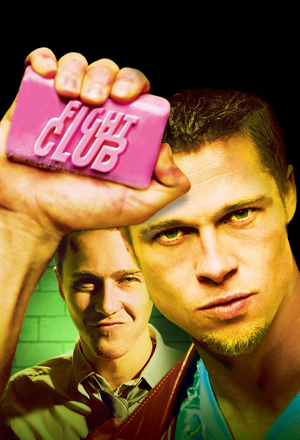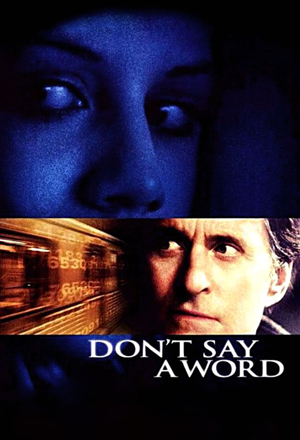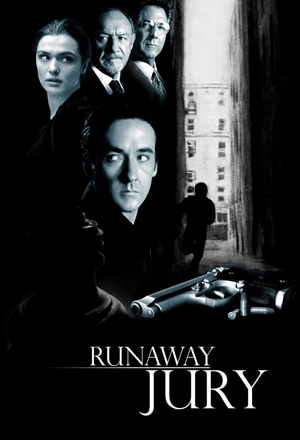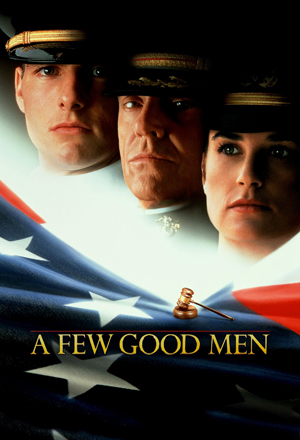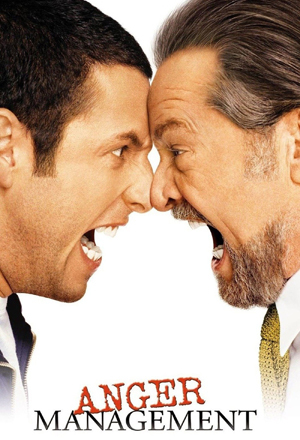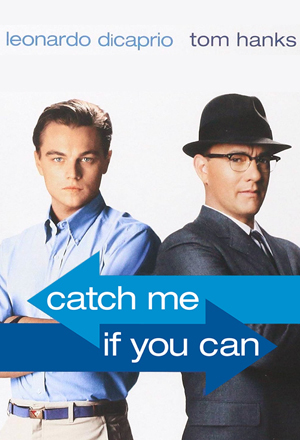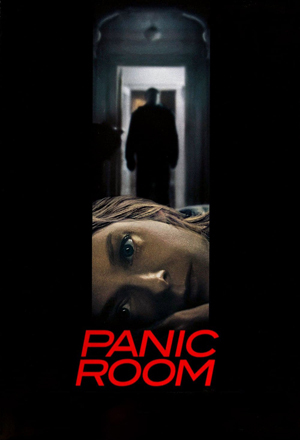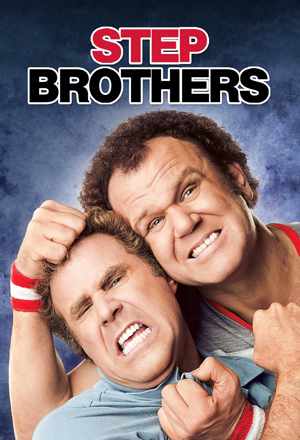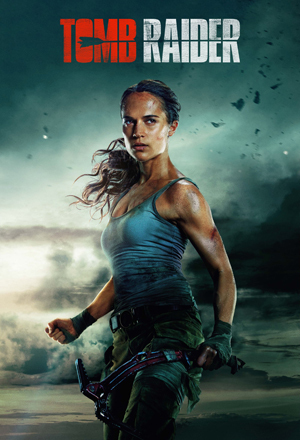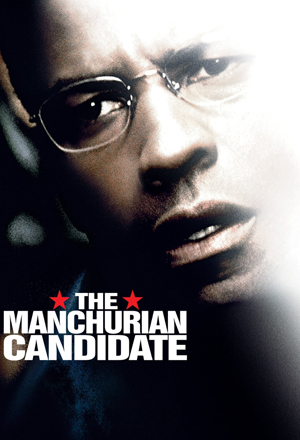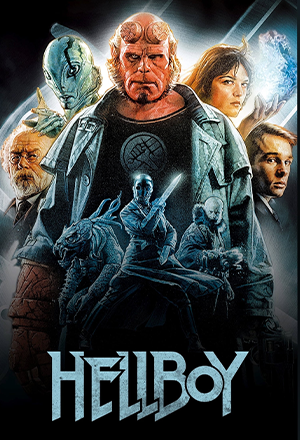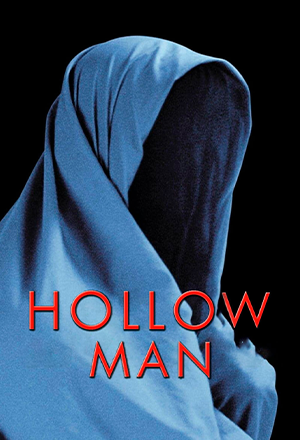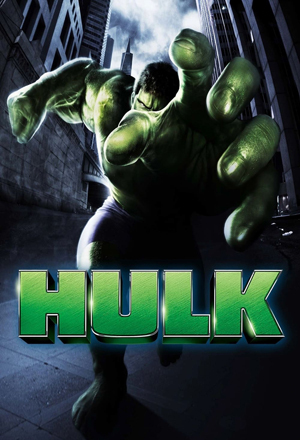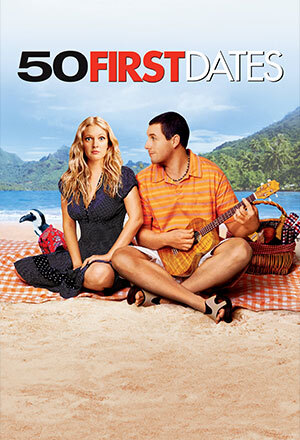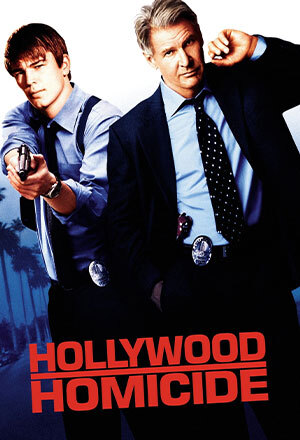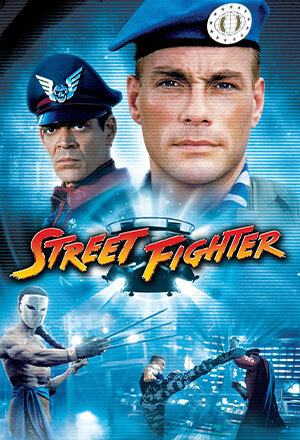 Ace Ventura: Pet Detective
To be a Pet Detective, you have to understand both the criminals and animals. Ace Ventura goes even further. He behaves like a criminal animal. When a football teams's mascot (dolphin) is stolen just before the Super Bowl, Ace Ventura is put on the case. Now, who want to steal a dolphin, and why?
Ace Ventura: When Nature Calls
Ace Ventura, emerging from self-imposed exile in a remote Himalayan hideaway, travels to Africa with explorer Fulton Greenwall to find sacred bat which is told will avert a war between with Wachootoo and Wachati tribes. Of corse, when Ace gets involved, all hell breaks loose.
Empire of the sun
Based on J. G. Ballard's autobiographical novel, tells the story of a boy, James Graham, whose privileged life is upturned
by the Japanese invasion of Shanghai, December 8, 1941. Separated from his parents, he is eventually captured, and taken
to Soo Chow confinement camp, next to a captured Chinese airfield. Amidst the sickness and food shortages in the camp,
Jim attempts to reconstruct his former life, all the while bringing spirit and dignity to those around him.
Lethal Weapon 4
Martin Riggs and Roger Murtaugh, after escaping death from the previous movies are put on a hit list by The Triads. When blood thirsty mercenaries are on their tail they team up again with Leo Getz and Lorna Cole, a newcomer (Chris Rock) to finally put an end to the Triads for good.
Letters from Iwo Jima
The island of Iwo Jima stands between the American military force and the home islands of Japan. Therefore the Imperial Japanese Army is desperate to prevent it from falling into American hands and providing a launching point for an invasion of Japan. General Tadamichi Kuribayashi is given command of the forces on the island and sets out to prepare for the imminent attack. General Kuribayashi, however, does not favor the rigid traditional approach recommended by his subordinates, and resentment and resistance fester among his staff.
Flags of our Fathers
In 1945, the Marines attack twelve thousand Japaneses protecting the twenty square kilometers of the sacred Iwo Jima island in a very violent battle. When they reach the Mount Suribachi and six Marines raise their flag on the top, the picture becomes a symbol in a post Great Depression America. The government brings the three survivors to America to raise funds for war, bringing hope to desolate people, and making the three men heroes of the war. However, the traumatized trio has difficulty dealing with the image built by their superiors, sharing the heroism with their mates.
17 Again
At 17 Mike O'Donnell is on top of the world: he's the star of his high school basketball team, is a shoo-in for a college scholarship, and is dating his soul-mate, Scarlet. But at what's supposed to be his big game where a college scout is checking him out, Scarlet reveals that she's pregnant. Mike decides to leave the game and asks Scarlet to marry him, which she does. During their marriage, Mike can only whine about the life he lost because he married her, so she throws him out.
10000 BC
A prehistoric epic that follows a young mammoth hunter named D'Leh's journey through uncharted territory to secure the future of his tribe. When a band of mysterious horse-riding warlords raid the Yaghal camp and kidnaps his heart's desire – the beautiful Evolet along with many others, D'Leh is forced to lead a small group of hunters south to pursue the warlords to the end of the world to save her. Driven by destiny, the unlikely band of warriors must battle saber-toothed cats and terror birds in the Levant.
Cats & Dogs: The Revenge of Kitty Galore
In the age-old battle between cats and dogs, one crazed feline has taken things a paw too far. Kitty Galore, formerly an agent for cat spy organization M.E.O.W.S., has gone rogue and hatched a diabolical plan to not only bring her canine enemies to heel, but also take down her former kitty comrades and make the world her scratching post. Faced with this unprecedented threat, cats and dogs will be forced to join forces for the first time in history in an unlikely alliance to save themselves, and their humans.
Catwoman
Catwoman is the story of shy, sensitive artist Patience Philips, a woman who can't seem to stop apologizing for her own existence. She works as a graphic designer for Hedare Beauty, a mammoth cosmetics company on the verge of releasing a revolutionary anti-aging product. When Patience inadvertently happens upon a dark secret her employer is hiding, she finds herself in the middle of a corporate conspiracy. What happens next changes Patience forever. In a mystical twist of fate, she is transformed into a woman with the strength, speed, agility and ultra-keen senses of a cat. With her newfound prowess and feline intuition, Patience becomes Catwoman, a sleek and stealthy creature balancing on the thin line between good and bad.
Saw III
Jeff is an anguished man who grieves and misses his son that was killed by a drunk driver in a car accident. He has become obsessed for revenge against the drunk driver, judge, and only witness who refused to testify; he has also become neglectful of his daughter. Lynn Denlon is a skilled surgeon that is cheating on her husband and suffering from depression. Both are abducted and brought to Jigsaw's warehouse, where they must play two separate games: Jeff must choose whether to save or let the people he holds responsible for the death of his son die, while Lynn must keep Jigsaw alive until Jeff completes his tests, or face the deadly consequences.
The Aviator
Biopic of billionaire Howard Hughes, starting with his early filmmaking years as owner of R.K.O. Pictures, but mostly focusing on his role in designing and promoting new aircraft. Hughes was a risk-taker spending several fortunes on designing experimental aircraft and eventually founding TWA as a rival to Pan Am airlines owned by his great rival Juan Trippe. When Trippe's politico Senator Ralph Owen Brester accuses Hughes of being a war profiteer, it's Hughes who gains the upper hand. Hughes also had many women in his life including a long relationship with Katherine Hepburn. From an early age, however, Hughes was also germophobic and would have severe bouts of mental illness.
The Cave
Decades after a rock church in communist Romania's Carpathians caved when an expedition caused a landslide and buried everyone, Dr. Nicolai's scientific team exploring the associated Templar Knights monster fighting-legend discovers a deep, flooded cave system and hires the brothers Jack and Tyler's brilliant divers team to explore it. Another explosion traps them, after finding a mysterious parasite turning all species carnivore, and later an independently evolved predator species. Jack may be infected and turning, but Tyler sticks with him, so the group splits, hunted by the monsters, which also fly.
The Phantom of the Opera
Begins when an opera ghost terrorizes the cast and crew of the French Opera House while tutoring a chorus girl. He finally drives the lead soprano crazy so she and her friend leave. The girl is able to sing lead one night but the soprano doesn't want her show stolen so she comes back. The ghost demands they keep giving his protégé lead roles. Meanwhile, His pupil falls in love with the Vicomte de Chagny, but the Phantom is in love with Christine, his student. The Phantom is outraged by their love and kidnaps Christine to be his eternal bride. Will Raoul, the Vicomte, be able to stop this dastardly plan?
Changeling
Los Angeles, 1928. A single mother returns from work to find her nine-year-old son gone. She calls the LAPD to initiate a search. Five months later, a boy is found in Illinois who fits the description; he says he's her son. To fanfare and photos, the LAPD reunite mother and son, but she insists he's not her boy. The cops dismiss her as either a liar or hysterical. When she joins a minister in his public criticism of the police, they in turn use government power to silence and intimidate her. Meanwhile, a cop goes to a dilapidated ranch to find a Canadian lad who's without legal status; the youth tells a grisly tale. There's redress for murder; is there redress for abuse of power?
Kiss Kiss Bang Bang
A petty thief posing as an actor is brought to Los Angeles for an unlikely audition and finds himself in the middle of a murder investigation along with his high school dream girl and a detective who's been training him for his upcoming role…
Lord of War
This movie charts the rise and fall of Yuri Orlov, from his early days in the early 1980s in Little Odessa, selling guns to mobsters in his local neighborhood, through to his ascension through the decade of excess and indulgence into the early 1990s, where he forms a business partnership with an African warlord and his psychotic son. This movie also charts his relationship through the years with his younger brother, his marriage to a famous model, his relentless pursuit by a determined INTERPOL Agent and his inner demons that sway between his drive for success and the immorality of what he does.
The Invasion
While returning to Earth, the space shuttle explodes and the fragments bring an alien virus that recodes the human DNA. In Washington, the psychiatrist Carol Bennell observes the modification of the behaviour of one of her clients first, then in her former husband and finally in the population in general. Together with her friend Dr. Ben Driscoll the researcher Dr. Stephen Galeano, they discover that the extraterrestrial epidemic affects human beings while sleeping and that her son Ollie, who had chickenpox when he was a baby, is immune to the disease and may save mankind from the outbreak.
The Water Horse
A boy finds an interesting egg. His curiosity leads him to protect it and want to figure out what will come out of it. He didn't realize that it would turn into something magical. The boy and the Water horse grow a strong relationship together in this wonderful story.
Lucky Number Slevin
In an airport waiting room, a man in a wheelchair tells a stranger a story about a fixed horse race in 1979 that resulted in a family's deaths. In Manhattan, two bookies and the son of a Mob boss die. A young man just out of the shower answers the door to a neighbor woman and explains that he's visiting, has had a bad week, including being mugged, and doesn't know where his pal, who lives there, is. The neighbor is chatty; she's a coroner. Two thugs arrive and, believing the visitor to be the guy who lives there, take him to see the boss with the dead son, who tells him to kill the son of his Mob rival. Mistaken identity? What connects the threads? Cops are watching.
Angels & Demons
Following the murder of a physicist, Father Silvano Bentivoglio, a symbolist, Robert Langdon, and a scientist, Vittoria Vetra, are on an adventure involving a secret brotherhood, the Illuminati. Clues lead them all around the Vatican, including the four altars of science, Earth, Air, Fire and Water. An assassin, working for the Illuminati, has captured four cardinals, and murders each, painfully. Robert and Vittoria also are searching for a new very destructive weapon that could kill millions.
King Arthur
Based on a more realistic portrayal of "Arthur" than has ever been presented onscreen. The film will focus on the history and politics of the period during which Arthur ruled — when the Roman empire collapsed and skirmishes over power broke out in outlying countries — as opposed to the mystical elements of the tale on which past Arthur films have focused.
Johnny English Reborn
Rowan Atkinson returns to the role of the accidental secret agent who doesn't know fear or danger in the comedy spy-thriller Johnny English Reborn. In his latest adventure, the most unlikely intelligence officer in Her Majesty's Secret Service must stop a group of international assassins before they eliminate a world leader and cause global chaos. In the years since MI-7's top spy vanished off the grid, he has been honing his unique skills in a remote region of Asia. But when his agency superiors learn of an attempt against the Chinese premier's life, they must hunt down the highly unorthodox agent. Now that the world needs him once again, Johnny English is back in action. With one shot at redemption, he must employ the latest in hi-tech gadgets to unravel a web of conspiracy that runs throughout the KGB, CIA and even MI-7. With mere days until a head of the state conference, one man must use every trick in his playbook to protect us all. For Johnny English, disaster may be an option, …
I Spy
When the Switchblade, the most sophisticated prototype stealth fighter created yet, is stolen from the U.S. government, one of the United States' top spies, Alex Scott, is called to action. What he doesn't expect is to get teamed up with a cocky civilian, World Class Boxing Champion Kelly Robinson, on a dangerous top-secret espionage mission. Their assignment: using equal parts skill and humor, catch Arnold Gundars, one of the world's most successful illegal arms dealers, and foil his treacherous plans for the plane.
Check availability in your territory.
The Italian Job
Led by John Bridger (Donald Sutherland) and Charlie Croker (Mark Wahlberg) a team is assembled for one last heist to steal $35 million in gold bars from a heavily guarded safe in Venice, Italy. After successfully pulling off the heist, a team member, Steve (Edward Norton), driven by greed and jealousy, arranges to take the gold for himself and eliminate the remaining members of the group. Thinking the team dead, he returns to L.A. with the gold. Charlie and the survivors of this betrayal follow Steve L.A. to exact revenge against the traitor. Charlie enlists the help of John Bridger's daughter, Stella (Charlize Theron) – a professional safe cracker, to get revenge. With Stella and the hacking skills of Lyle (Seth Green), the explosives skills of "Left Ear" (Yasiin Bey), and the driving skills of "Handsome" Rob (Jason Statham) this new team plans and executes a daring heist that weaves through the freeways and subways of L.A.
Check availability in your territory.
13 Going on 30
After total humiliation at her thirteenth birthday party, Jenna Rink wants to just hide until she's thirty. Thanks to some wishing dust, Jenna's prayer has been answered. With a knockout body, a dream apartment, a fabulous wardrobe, an athlete boyfriend, a dream job, and superstar friends, this can't be a better life. Unfortunately, Jenna realizes that this is not what she wanted. The only one that she needs is her childhood best friend, Matt, a boy that she thought destroyed her party. But when she finds him, he's a grown up, and not the same person that she knew.
Magnolia
On one random day in the San Fernando Valley, a dying father, a young wife, a male caretaker, a famous lost son, a police officer in love, a boy genius, an ex-boy genius, a game show host and an estranged daughter will each become part of a dazzling multiplicity of plots, but one story.
Check availability in your territory.
Zombieland
Searching for family. In the early twenty-first century, zombies have taken over America. A shy and inexperienced college student in Texas has survived by following his 30 rules: such as "look in the back seat," "double-tap," "avoid public restrooms." He decides to travel to Ohio to see if his parents are alive. He gets a ride with a boisterous zombie-hating good-old boy headed for Florida, and soon they confront a young woman whose sister has been bitten by a zombie and wants to be put out of her misery. The sisters were headed to an LA amusement park they've heard is zombie free. Can the kid from Ohio get to his family? And what about rule thirty one?
Check availability in your territory.
Night at the Museum
A night watchman (Ben Stiller) at a museum of natural history makes a startling discovery: Thanks to the unleashing of an ancient Egyptian curse, the museum's animals, birds, bugs and other exhibits spring to life after the building closes, and former President Teddy Roosevelt (Robin Williams) is among those the hapless guard encounters.
Australia
Set in northern Australia before World War II, an English aristocrat who inherits a sprawling ranch reluctantly pacts with a stock-man in order to protect her new property from a takeover plot. As the pair drive 2,000 head of cattle over unforgiving landscape, they experience the bombing of Darwin, Australia, by Japanese forces firsthand.
Behind Enemy Lines
A Navy pilot (Owen Wilson) is shot down over enemy territory, and struggles to survive the relentless pursuit of a ruthless secret police enforcer, a deadly tracker, and countless hostile troops. With time running out, the injured pilot's commanding officer (Gene Hackman) goes against orders to carry out a desperate rescue mission.
Hitman
A gun-for-hire known only as Agent 47 hired by a group known only as 'The Organization' is ensnared in a political conspiracy, which finds him pursued by both Interpol and the Russian military as he treks across Russia and Eastern Europe.
I, Robot
In 2035, highly intelligent robots fill public service positions throughout the world, operating under three rules to keep humans safe. Despite his dark history with robotics, Detective Del Spooner (Will Smith) investigates the alleged suicide of U.S. Robotics founder Alfred Lanning (James Cromwell) and believes that a human-like robot (Alan Tudyk) murdered him. With the help of a robot expert (Bridget Moynahan), Spooner discovers a conspiracy that may enslave the human race.
Independence Day
In the epic adventure film "Independence Day," strange phenomena surface around the globe. The skies ignite. Terror races through the world's major cities. As these extraordinary events unfold, it becomes increasingly clear that a force of incredible magnitude has arrived; its mission: total annihilation over the Fourth of July weekend. The last hope to stop the destruction is an unlikely group of people united by fate and unimagina
Titanic
84 years later, a 100 year-old woman named Rose DeWitt Bukater tells the story to her granddaughter Lizzy Calvert, Brock Lovett, Lewis Bodine, Bobby Buell and Anatoly Mikailavich on the Keldysh about her life set in April 10th 1912, on a ship called Titanic when young Rose boards the departing ship with the upper-class passengers and her mother, Ruth DeWitt Bukater, and her fiancé, Caledon Hockley. Meanwhile, a drifter and artist named Jack Dawson and his best friend Fabrizio De Rossi win third-class tickets to the ship in a game. And she explains the whole story from departure until the death of Titanic on its first and last voyage April 15th, 1912 at 2:20 in the morning.
Speed
Los Angeles police officer Jack (Keanu Reeves) angers retired bomb squad member Howard Payne (Dennis Hopper) by foiling his attempt at taking hostages. In revenge, Payne arms a bus with a bomb that will explode if it drops below 50 miles per hour. With the help of spunky passenger Annie (Sandra Bullock), Jack and his partner Harry (Jeff Daniels) try to save the people on the bus before the bomb goes off, while also trying to figure out how Payne is monitoring them.
Braveheart
Tells the story of the legendary thirteenth century Scottish hero named William Wallace (Mel Gibson). Wallace rallies the Scottish against the English monarch and Edward I (Peter Hanly) after he suffers a personal tragedy by English soldiers. Wallace gathers a group of amateur warriors that is stronger than any English army.
Die Hard with a Vengeance
Detective John McClane (Bruce Willis) is now divorced, alcoholic and jobless after getting fired for his reckless behavior and bad attitude. He is called back into action, however, when a cryptic terrorist (Jeremy Irons) takes New York City hostage in a lethal game of "Simon Says" and refuses to speak with anyone but McClane. Teaming up with a street-savvy electrician named Zeus Carver (Samuel L. Jackson), McClane dashes through the city, trying to stay one step ahead of a murderous plot.
Master and Commander: The Far Side of the World
In 1805, aboard the H.M.S. Surprise, the brash Captain Jack Aubrey (Russell Crowe) and his trusted friend, the ship's scholarly surgeon, Stephen Maturin (Paul Bettany), are ordered to hunt down and capture a powerful French vessel off the South American coast. Though Napoleon is winning the war and the men and their crew face an onslaught of obstacles, including their own internal battles, "Lucky Jack" is determined that nothing will stop the Surprise from completing its mission.
Max Payne
Coming together to solve a series of murders in New York City are a police detective whose family was slain as part of a conspiracy and an assassin out to avenge her sister's death. The duo will be hunted by the police, the mob, and a ruthless corporation.
The Marine
A discharged soldier (John Cena) returns home from Iraq and finds that his wife (Kelly Carlson) has been kidnapped by the gang of a murderous jewel thief (Robert Patrick). Soldier John Triton must use all his military skills to rescue his wife from her ruthless captors.
The Transporter
Ex-Special Forces operator Frank Martin (Jason Statham) lives what seems to be a quiet life along the French Mediterranean, hiring himself out as a mercenary transporter who moves goods – human or otherwise – from one place to another. No questions asked. Dangerous complications ensue when he is hired to kidnap the feisty daughter of a lethal Chinese crime lord who's smuggling his fellow countrymen into France.
Enemy of the State
Robert Dean is a mild-mannered lawyer who works in Washington, D.C. He is on the trail of a kingpin named Pintero. Meanwhile, a politician named Thomas Reynolds is negotiating with Representative Phillip Hammersley about a new surveillance system with satellites. But, Hammersley declines; Reynolds has Hammersley killed, but the murder is caught on tape, and the taper is chased by Reynolds' team of N.S.A. Agents. The guy must ditch the tape, so he plants it on Dean (unbeknownst to Dean). Then, the N.S.A. decides to get into Dean's life. That is when Dean's life began to fall apart all around him, with his wife and job both gone. Dean wants to find out what is going on. Then, he meets a man named "Brill" who tells him that Dean has something that the government wants. Dean and Brill formulate a plan to get Dean's life back and turn the tables on Reynolds.
Casino
In early-1970s Las Vegas, low-level mobster Sam "Ace" Rothstein (Robert De Niro) gets tapped by his bosses to head the Tangiers Casino. At first, he's a great success in the job, but over the years, problems with his loose-cannon enforcer Nicky Santoro (Joe Pesci), his ex-hustler wife Ginger (Sharon Stone), her con-artist ex Lester Diamond (James Woods) and a handful of corrupt politicians put Sam in ever-increasing danger. Martin Scorsese directs this adaptation of Nicholas Pileggi's book.
Jurassic Park III
Director Joe Johnston takes over the creative reins from Steven Spielberg for this third installment in the thriller franchise. Sam Neill returns as Dr. Alan Grant, a scientist who's tricked by wealthy couple Paul and Amanda Kirby (William H. Macy and Tea Leoni) into a fly-over of Isla Sorna. The object of their sightseeing tour is one of the Costa Rican islands populated by ferocious, genetically bred dinosaurs and the "site B" setting of Jurassic Park 2: The Lost World (1997). After their plane crash-lands, it's revealed that the Kirbys are actually seeking their teenage son, lost on the island after a paragliding accident. Trapped on Isla Sorna, Grant and his companions discover some painful truths the hard way. Among their discoveries: some of the scaly monsters possess more advanced communicative abilities than previously believed, the dreaded Tyrannosaurus Rex has a larger and more lethal competitor, and flying Pteranodons pose an even graver threat than some of their land-locked brethren. Jurassic Park III is the first in the series not to be based upon a novel by original author Michael Crichton.
The 40 Year - Old Virgin
Andy at the age of 40 still hasn't had sex. He lets his secret slip at a poker game with his buds from work. After the revealing all his friends are on a mission to help get him laid. Along the way Andy meets a nice mom, Trish, and they fall head over heels for each other.
Death Race
In 2012, amid economic chaos and high unemployment, Americans watch by the millions as criminals with life sentences race armored cars on Terminal Island. Two-thirds of the combatants die but the winner may earn his freedom. On the day he loses his job, steelworker Jensen Ames is arrested for his wife's murder. Sent to Terminal Island, he's offered an out by the steely and manipulative Warden Hennessey – race as the popular mask-wearing (but now dead) champion, Frankenstein, or rot in prison. Jensen makes the bargain. As the three-stage race approaches, he realizes that the whole thing may be a set up – can an anonymous man behind a mask get revenge and win his release?
Dante's Peak
Volcanologist Harry Dalton (Pierce Brosnan) and Mayor Rachel Wando (Linda Hamilton), finally convince the unbelieving populace that the big one is about to hit and that they need to evacuate immediately, only to discover her two children have gone up the mountain to get their grandmother. With Earth's clock racing against them, they must rescue the kids and grandma before the volcano explodes in a fury of flame and ash a million times more powerful than an atomic bomb.
Blow
Johnny Depp stars as George Jung, an average small-town American boy who pursues the American Dream his way–becoming the first American to import cocaine to the United States on a large scale, exposing college kids, high-paid professionals and the Hollywo od glitterati to a new, hipper form of high.  Sleeping, breathing and eating money, Jung lives a fantastic, no-rules life many h ave dreamed about.  How did a typical boy next door become Pablo Escobar's right-hand man during the 1970s and '80s?  The inside  story of George Jung's rise and fall, the illicit flights, ruthless negotiations and brutal executions, are revealed in the riv eting Blow.
Due Date
In this comedy about fatherhood, Robert Downey Jr. (Iron Man, Tropic Thunder) plays Peter Highman, an expectant first-time fathe r whose wife's due date is a mere five days away.  As Peter hurries to catch a flight home from Atlanta to be at her side for th e birth, his best intentions go completely awry when a chance encounter with aspiring actor Ethan Tremblay (The Hangover's Zach Galifianakis) forces Peter to hitch a ride w ith the slacker – on what turns out to be a cross-country road trip that will ultimately destroy several cars, numerous friendsh ips and Peter's last nerve. Oscar winners Jamie Foxx (Ray) and Alan Arkin (Little Miss Sunshine) add to the chaotic fun as  Downey's friend and father, respectively.  Produced and directed by comedy powerhouse Todd Phillips, this road trip comedy represents the ultimate buddy comedy…without the b uddies!
Fracture
If you look closely enough, everyone has a weak spot.  Oscar® winner Anthony Hopkins (The Silence of the Lambs) and recent Oscar ® nominee Ryan Gosling (Half Nelson) star in this taut courtroom thriller directed by Gregory Hoblit (Primal Fear) and written b y Daniel Pyne (The Manchurian Candidate).  Young district attorney Willy Beachum (Gosling) is a on his way to the top with only one last case standing in his way: a mysterious engineer (Hopkins) found innocent on a technicality of his wife's (Embeth David) murder.  In a thriller laden with twists and turns that weave both in and out of the courtroom, the pair becomes entangled in a risky cat-and-mouse game with fatal consequences.  Featuring an outstanding supporting cast that includes Oscar® nominee David Strathairn (Good Night, and Good Luck.) and Rosamund Pike (Pride & Prejudice), this thriller reveals that the difference betwe en innocence may be revealed in the smallest of details-Fracture.
Letter from Iwo Jima
Thirty-six days, 21,000 Japanese and 6,800 Americans dead, and the course of a world war and of global history changed . . .  Ac ademy Award winner Steven Spielberg (Schindler's List) teams with  another Oscar winner, Clint Eastwood (Million Dollar Baby, Un forgiven), to tell the unforgettable story of the World War II battle for the island of Iwo Jima in an epic two feature film sto ry.  On both sides, tens of thousands of men show countless acts of courage, endure grueling agony and sacrifice their lives in a battle that only one army will win.  For the first time, American filmmakers show this turning point of the war from the point  of view of the Japanese soldiers fighting to defend their homeland–Letters from Iwo Jima.  The companion to this film, Flags o f Our Fathers, tells the story of the same battle from the American side.  Golden Globe Award for Best Foreign Language Film  Ac ademy Award for Best Achievement in Sound Editing.
Monster in Law
After years of looking for Mr. Right, Charlotte 'Charlie' Cantilini finally finds the man of her dreams, Kevin Fields, only to discover that his mother, Viola, is the woman of her nightmares. A recently fired news anchor who is afraid she will lose her son the way she has just lost her career, Viola determines to scare off her son's new fiancé by becoming the world's worst mother-in-law. While Viola's long-time assistant Ruby does her best to help Viola execute her crazy schemes, Charlie decides to fight back and the gloves come off as the two women battle it out to see just who is the alpha-female.
Taking Lives
He would kill to be you.  Angelina Jolie stars as FBI Special Agent Illeana Scott, hunting a murderer whom she believes takes bo th the lives–and assumes the identities–of his victims.  But when an unexpected attraction sparks a romantic entanglement, the  consummate specialist begins to doubt her finely honed instincts.  Now, alone in an unfamiliar city, Agent Scott suddenly finds  herself on a case that has become chillingly personal–surrounded by suspects . . .  with no one she can trust . . . and a seri al killer who is Taking Lives.
Bad time Stories
The life of Skeeter Bronson, a hotel handyman, is changed forever when the bedtime stories he tells his niece and nephew start to mysteriously come true. He attempts to take advantage of the phenomenon, incorporating his own aspirations into one outlandish tale after another, but it's the kids' unexpected contributions that turn Skeeter's life upside down.
The Bodyguard
Kevin Costner and Whitney Houston star in this romantic thriller and worldwide blockbuster. When beautiful superstar singer Rachel Marron (Houston) receives death threats, she hires Frank Farmer (Costner), the best bodyguard in the business. Haunted by a prior failure to stop an assassin's bullet, Farmer will let nothing and no one stop him from protecting his charge–until he beaks the cardinal rule of his profession by falling in love with his client.<!–When a beautiful superstar singer receives death threats, she hires the best bodyguard in the business. Haunted by a prior failure to stop an assassin's bullet, the bodyguard will let nothing and no one stop him from protecting his charge–until he breaks the cardinal rule of his profession by falling in love with his client.
The Notebook
The movie focuses on an old man reading a story to an old woman in a nursing home. The story he reads follows two young lovers named Allie Hamilton and Noah Calhoun, who meet one evening at a carnival. But they are separated by Allie's parents who disapprove of Noah's unwealthy family, and move Allie away. After waiting for Noah to write her for several years, Allie meets and gets engaged to a handsome young soldier named Lon. Allie, then, with her love for Noah still alive, stops by Noah's 200-year-old home that he restored for her, "to see if he's okay". It is evident that they still have feelings for each other, and Allie has to choose between her fiancé and her first love.
The Shawshank Redemption
Internationally acclaimed actors Tim Robbins and Morgan Freeman star in a compelling drama of hope, friendship and atonement behind the walls of a maximum security prison in The Shawshank Redemption.  From a novella by best-selling author Stephen King come s a poignant tale of the human spirit.  Red (Freeman), serving a life sentence, and Andy Dufresne (Robbins), a mild-mannered ban ker wrongly convicted of murder, forge an unlikely bond that will span more than twenty years.  Together they discover hope as the ultimate means of survival.  Under horrifying conditions and the ever-present threat of violence, two lifers reclaim their souls and find freedom within their hearts in The Shawshank Redemption.  Based on the novella Rita Hayworth and the Shawshank Redemption by Stephen King.
The Departed
An American crime drama film directed by Martin Scorsese and written by William Monahan. It is a remake of the 2002 Hong Kong film Infernal Affairs. The film stars Leonardo DiCaprio, Matt Damon, Jack Nicholson, and Mark Wahlberg, with Martin Sheen, Ray Winstone, Vera Farmiga, Anthldwin in supporting roles. The film takes place in Boston. Irish Mob boss Francis "Frank" Costello (Jack Nicholson) plants Colin Sullivan (Matt Damon) as a mole within the Massachusetts State Police. The two characony Anderson and Alec Baters are loosely based on famous gangster Whitey Bulger and corrupt FBI agent John Connolly, who grew up with Bulger. Simultaneously, the police assign undercover state trooper William "Billy" Costigan (Leonardo DiCaprio) to infiltrate Costello's crew. When both sides realize the situation, Sullivan and Costigan both attempt to discover the other's identity before their covers are blown.
Desperado
The mysterious, guitar toting "El Mariachi" walks the streets again to avenge the death of his beloved girl friend in this bloody actioner. The tale opens in a seedy cantina where a flustered American bursts in and tells how he just saw a stranger come in and kill everyone in a neighboring bar. He then tells them that the stranger was looking for a man named Bucho and he is heading for their bar. Suddenly, El Mariachi appears looking for Bucho, who uses the bar as a front for his narcotics smuggling ring. An enormous gunfight erupts.
The Taking of Pelham 123
In early afternoon, four armed men hijack a subway train in Manhattan. They stop on a slight incline, decoupling the first car to let the rest of the train coast back. Their leader is Ryder; he connects by phone with Walter Garber, the dispatcher watching that line. Garber is a supervisor temporarily demoted while being investigated for bribery. Ryder demands $10 million within an hour, or he'll start shooting hostages. He'll deal only with Garber. The mayor okays the payoff, the news of the hostage situation sends the stock market tumbling, and it's unclear what Ryder really wants or if Garber is part of the deal. Will hostages, kidnappers, and negotiators live through this?
Erin Brockovich
Erin Brockovich-Ellis is an unemployed single mother, desperate to find a job, but is having no luck. This losing streak even extends to a failed lawsuit against a doctor in a car accident she was in. With no alternative, she successfully browbeats her lawyer to give her a job in compensation for the loss. While no one takes her seriously, with her trashy clothes and earthy manners, that soon changes when she begins to investigate a suspicious real estate case involving the Pacific Gas & Electric Company. What she discovers is that the company is trying quietly to buy land that was contaminated by hexavalent chromium, a deadly toxic waste that the company is improperly and illegally dumping and, in turn, poisoning the residents in the area. As she digs deeper, Erin finds herself leading point in a series of events that would involve her law firm in one of the biggest class action lawsuits in American history against a multi-billion dollar corporation.
The Three Musketeers
After failing in a scheme to steal Leonardo Da Vinci's airship blueprints, the Musketeers are disbanded by Cardinal Richelieu leaving Athos, Porthos and Aramis on the streets of Paris. In the meantime, the young, reckless and ambitious D'Artagnan has set off from Gascony with dreams of becoming a musketeer himself, not realizing that they have been disbanded. In no time, D'Artagnan manages to offend Athos, Porthos and Aramis on different occasions and challenges them all to duels. However before the duels can take place they are attacked by guards, trying to arrest them for illegal dueling. The ex-musketeers and D'Artagnan fight off the soldiers, leading to the four men becoming a band with the motto of "All for one, and one for all". Count Richelieu is not only determined to be rid of the musketeers, but also schemes with Athos' former lover Milady to undermine the reign of King Louis and his wife. The musketeers and D'Artagnan are determined to save the royal family and France itself.
The Patriot
It is 1776 in colonial South Carolina. Benjamin Martin, a French-Indian war hero who is haunted by his past, now wants nothing more than to live peacefully on his small plantation, and wants no part of a war with the most powerful nation in the world, Great Britain. Meanwhile, his two eldest sons, Gabriel and Thomas, can't wait to enlist in the newly formed "Continental Army." When South Carolina decides to join the rebellion against England, Gabriel immediately signs up to fight…without his father's permission. But when Colonel William Tavington, British dragoon, infamous for his brutal tactics, comes and burns the Martin Plantation to the ground, tragedy strikes. Benjamin quickly finds himself torn between protecting his family, and seeking revenge along with being a part of the birth of a new, young, and ambitious nation.
Lethal Weapon
Mel Gibson stars as a one-man killing machine, a Los Angeles policeman who recently lost his wife and has been acting increasing ly unstable. Danny Glover plays a by-the-book homicide detective with an impeccable record and a loving family. Now the two ar e stuck with each other as partners, investigating a suicide that leads to an international crime ring and ever-increasing dange r in this blockbuster action thriller.
Hellboy II: The Golden Army
Hellboy (Ron Perlman), his pyrokinetic girlfriend, Liz (Selma Blair), and aquatic empath, Abe Sapien (Doug Jones), face their biggest battle when an underworld prince (Luke Goss) plans to reclaim Earth for his magical kindred. Tired of living in the shadow of humans, Prince Nuada tries to awaken an ancient army of killing machines to clear the way for fantasy creatures to roam free. Only Hellboy can stop the dark prince and prevent humanity's annihilation.
King Arthur
Historians have thought for centuries that King Arthur was only a myth, but the legend was based on a real hero, torn between his private ambitions and his public sense of duty. A reluctant leader, Arthur wishes only to leave Britain and return to the peace and stability of Rome. Before he can head for Rome, one final mission leads him and his Knights of the Round Table, Lancelot, Galahad, Bors, Tristan, and Gawain to the conclusion that when Rome is gone, Britain needs a king–someone not only to defend against the current threat of invading Saxons, but to lead the isle into a new age. Under the guidance of Merlin, a former enemy, and the beautiful, courageous Guinevere by his side, Arthur will have to find the strength within himself to change the course of history.
Twister
During the approach of the most powerful storm in decades, university professor Dr. Jo Harding (Helen Hunt) and an underfunded team of students prepare the prototype for Dorothy, a ground-breaking tornado data-gathering device conceived by her estranged husband, Bill (Bill Paxton). When Harding tells Bill that Dorothy is ready for testing — and that their privately funded rival Dr. Jonas Miller (Cary Elwes) has stolen the idea and built his own — Bill rejoins the team for one last mission.
The Mummy
Adventurer Rick O'Connell and Egyptologist Evelyn, along with a bunch of archaeologists, inadvertently wake up an evil mummy during an archeological excavation at the ancient city of Hamunaptra.
Hot Fuzz
Police officer Nicholas Angel is known to be the best across London. His seniors, who are yealous of his achievements, transfer him to a remote village where he encounters various challenges.
After the Sunset
Two retired jewel thieves and FBI Agent Stan play a game of cat and mouse. Stan wants to ensure that they are really retired as he is convinced that they have another robbery plan up their sleeves.
Eagle Eye
Jerry Shaw and Rachel Holloman receive a mysterious call from an unknown woman. The woman controls their every move and asks them to carry out a dangerous mission planned by a terrorist outfit.
Brokeback Mountain
Ennis and Jack are two shepherds who develop a sexual and emotional relationship. Their relationship becomes complicated when both of them get married to their respective girlfriends.
Men in Black
Based off of the comic book. Unbeknownst to other people, there is a private agency code named MiB. This agency is some kind of extra terrestrial surveillance corporation. Then, one of the agency's finest men only going by the name "K" (Tommy Lee Jones) , is recruiting for a new addition to the agency. He has chosen James Edwards (Will Smith) of the N.Y.P.D. Then, one day, a flying saucer crashes into Earth. This was an alien a part of the "Bug" race. He takes the body of a farmer (Vincent D'Onofrio) and heads to New York. He is searching for a super energy source called "The Galaxy". Now, Agents J and K must stop the bug before it can escape with the galaxy.
Ghost Rider
When motorcycle rider Johnny Blaze sells his soul to the Devil to save his father's life, he is transformed into the Ghost Rider, the Devil's own bounty hunter, and is sent to hunt down sinners.
Robinson Crusoe
Robinson Crusoe flees Britain on a ship after killing his friend over the love of Mary. A fierce ocean storm wrecks his ship and leaves him stranded by himself on an uncharted island. Left to fend for himself, Crusoe seeks out a tentative survival on the island, until he meets Friday, a tribesman whom he saves from being sacrificed. Initially, Crusoe is thrilled to finally have a friend, but he has to defend himself against the tribe who uses the island to sacrifice tribesmen to their gods. Over time, their relationship changes from master-slave to a mutual respected friendship despite their difference in culture and religion.
Equilibrium
In a futuristic world, a strict regime has eliminated war by suppressing emotions: books, art and music are strictly forbidden and feeling is a crime punishable by death. Cleric John Preston (Bale) is a top ranking government agent responsible for destroying those who resist the rules. When he misses a dose of Prozium, a mind-altering drug that hinders emotion, Preston, who has been trained to enforce the strict laws of the new regime, suddenly becomes the only person capable of overthrowing it.
Anacondas: Trail of Blood
Picking up immediately where Anaconda 3 left off, herpetologist Amanda Hayes finally learns her employer Murdoch's true colors when he hires a doctor to harvest a fresh supply of blood orchids to experiment with the regenerative nectar on a baby snake in order to seek treatment for his own terminal illness. Amanda is forced to secretly bring together another team of scientists whom face off against a heavily armed squad of Murdoch's men to steal the coveted orchids before the killer Anaconda hunts both parties down.
Felon
A family man, Wade Porter, is living the American Dream with his girlfriend Laura and their son Michael: they have a nice house, he has just raised a loan to make his company grow and they are going to get married. However their dream becomes a nightmare when Wade unintentionally kills a burglar that had broken into their house in the middle of the night on his lawn. He is sent to trial and accepts a deal proposed by the prosecutor, being sentenced to three years in prison. During the transportation, there is an incident in the bus and Wade is framed and sent to the maximum security wing under the command of the corrupt Lieutenant Jackson. His cell-mate John Smith that was sentenced to life after avenging the death of his family befriends Wade and gives helpful advice and instills hope in Wade that he will return to his family.
Good Will Hunting
Will Hunting, a genius in mathematics, solves all the difficult mathematical problems. When he faces an emotional crisis, he takes help from psychiatrist Dr Sean Maguireto, who helps him recover.
Kill Bill 1&2
After awakening from a four-year coma, a former assassin wreaks vengeance on the team of assassins who betrayed her, than continues her quest of vengeance against her former boss and lover Bill, the reclusive bouncer Budd, and the treacherous, one-eyed Elle.
Pulp Fiction
In the realm of underworld, a series of incidents intertwines the live of two Los Angeles mobsters, a gangster's wife, a boxer and two small-time criminals.
Identity
Malcolm Rivers has been convicted as the perpetrator of several murders and is sentenced to death. An eleventh hour defense by his lawyers and psychiatrist that Malcolm is insane based on new evidence has resulted in them meeting with the prosecutors and the judge to discuss if the verdict should be overturned. Meanwhile, on a dark night during a torrential rainstorm in the Nevada desert, a series of chain reaction events results in several people needing to stay at an out of the way motel managed by Larry. They are: ex-cop now limo driver Ed, and his client Caroline, a diva of a once famous actress; quiet adolescent Timmy, his stepfather George, and his mother Alice, who was seriously injured when Ed accidentally ran over her as she watched George change their flat tire; prostitute Paris, who was the unwitting cause of George's flat tire; newlyweds Lou and Ginny, whose marriage is based on a lie; and Police Officer Rhodes, who was en route escorting prisoner Robert to his new institution. They all can't leave the area because of washed out roads, all the other businesses around the motel are closed because of the storm, and all communication in and out is not functioning also because of the storm. One by one, they are murdered, the murderer leaving a calling card of a motel room key, starting with the room 10 key and working his way presumably to the room 1 key when the last person will be dead. Those still alive band somewhat together under Officer Rhodes and Ed's direction to find out which of the eleven is the murderer, and if, based on one of their theories, that they were brought to the motel by some force by the murderer as his intended targets. Whether those still alive can discover who the murderer is, discover why he has chosen to kill them, and be able to subdue him may well determine Malcolm's fate.
No Country for Old Men
In rural Texas, welder and hunter Llewelyn Moss (Josh Brolin) discovers the remains of several drug runners who have all killed each other in an exchange gone violently wrong. Rather than report the discovery to the police, Moss decides to simply take the two million dollars present for himself. This puts the psychopathic killer, Anton Chigurh (Javier Bardem), on his trail as he dispassionately murders nearly every rival, bystander and even employer in his pursuit of his quarry and the money. As Moss desperately attempts to keep one step ahead, the blood from this hunt begins to flow behind him with relentlessly growing intensity as Chigurh closes in. Meanwhile, the laconic Sheriff Ed Tom Bell (Tommy Lee Jones) blithely oversees the investigation even as he struggles to face the sheer enormity of the crimes he is attempting to thwart.
Meet The Parents
Greg Focker decides to spend a weekend with his girlfriend's parents before proposing to her. However, her father instantly dislikes Greg, which makes his stay far worse than he imagined.
Meet the Fockers
Greg Focker and his fiancee Pam decide to make their respective parents meet before their wedding. However, the Focker's relaxed attitude does not go down well with Pam's family.
Spider-Man: No Way Home
With Spider-Man's identity now revealed, our friendly neighborhood, web-slinger is unmasked and no longer able to separate his normal life as Peter Parker from the high stakes of being a superhero. When Peter asks for help from Doctor Strange, the stakes become even more dangerous, forcing him to discover what is truly means to be Spider-Man.
The Cable Guy
Steven befriend Chip, the person who installs cable at his new home. However, Chip wreaks in Steven's life when he rejects their friendship.
The Fountain
Three people living in different centuries embark on a search for tree of living to protect their loved ones and receive the gift of immortality.
The General's Daughter
When the daughter of an influential base commander is ruthlessly murdered, two undercover detectives are tasked with looking into the case and nabbing the killer.
The Green Hornet
After his father's death, Britt inherits the largest media company in Los Angeles. He teams up with Kato to fight crime but ends up becoming the target of an underwood gangster, Benjamin Chudnofsky.
Awake
Global hysteria ensues after a mysterious catastrophe wipes out all electronics and takes away humanity's ability to sleep. Scientist race against the clock to find a cure for the unexplained insomnia before its fatal effects eliminate the human race. When Jill, a former soldier, she must decide whether to protect her children al all costs or sacrifice everything to save the world.
Elite Squad
Captain Nascimento is assigned a task to be completed before the Pope arrives to Rio de Janeiro. But with captain planning to quit his job himself, will he be able to find a suitable substitute?
Killers
Undercover assassin Spencer Aimes find his soulmate in Jen Kornfeldt, a fun-loving computer tech. But three years into marital bliss, they learn that they are being attacked by hired killers.
Lock, Stock and Two Smoking Barrels
Eddy persuaded his three pals to pool money for a vital poker game against a powerful local mobster, Hatchet Harry. Eddy loses, after which Harry gives him a week to pay back 500,000 pounds.
Next
A Las Vegas magical who has a clairvoyant ability, is requested by FBI agents to employ his capability to thwart a nuclear terrorist attack minutes before it is supposed to take place.
Knight And Day
June Havens meets Roy Miller, a lethal operative, in an unlikely encounter and gets entangled in his adventures. She falls in love with him and has to figure out if he is a traitor or a good guy.
Mr. & Mrs. Smith
A husband and wife struggle to keep their marriage alive until they realise they are both secretly working as assassins. Now, their respective assignments require them kill each other.
The Last Castle
Irwin, an ex-general, is court – martialled and sent to a military prison. Considering the unjust behaviour of the warden guarding the place, he decides to seek revenge against the authorities.
Man on Fire
John, an ex CIA officer, is entrusted with the responsibility of safeguarding an entrepreneur's daughter. When the girl gets kidnapped, John, vows to seek revenge.
The Negotiator
When a prominent police negotiator is accused of corruption he takes people hostage to buy himself time and search for evidence that will clear his name.
The Terminal
Viktor Navorski gets stranded at an airport when a war rages in his country. He is forced by the officials to stay at the airport until his original identity is confirmed.
Paranormal Activity 2
When the Reys move into their new Southern California home, little do they realize that the house is already occupied. After coming home one day to find the house in disarray — but with no signs of forced entry or robbery — they install a video surveillance system to catch the perpetrators. But nothing prepares them for what happens next.
Fight Club
A depressed man (Edward Norton) suffering from insomnia meets a strange soap salesman named Tyler Durden (Brad Pitt) and soon finds himself living in his squalid house after his perfect apartment is destroyed. The two bored men form an underground club with strict rules and fight other men who are fed up with their mundane lives. Their perfect partnership frays when Marla (Helena Bonham Carter), a fellow support group crasher, attracts Tyler's attention.
Don't Say a Word
Ruthless crook Patrick Koster (Sean Bean) and his partner capture young Jessie
Conrad (Skye McCole Bartusiak) and hold her for an unusual ransom. Koster wants
Jessie's therapist father, Nathan (Michael Douglas), to somehow coax traumatized
teen Elisabeth (Brittany Murphy) into divulging a mysterious code number that will
lead the criminals to a hidden jewel worth a fortune. Unfortunately, it may be
impossible to convince the delusional Elisabeth to cooperate: she hasn't spoken in 10 years.
Runaway Jury
Celeste, a widow, sues Vicksburg Firearms, the company responsible for making the weapon that killed her husband. However, the juri is up for sale it will pass the verdict to the first bidder.
A Few Good Men
Daniel Kaffee, a US military lawyer, defends two US marines charged with murdering a fellow marine at the Guantanamo Bay Navel Base in Cuba. The needle of suspicion, thus, points to a colonel.
Anger Management
Upon being sentenced to anger management therapy, Dave meets Dr Buddy Rydell, a quirky therapist, who uses peculiar tactics invades Dave's life in order to fix it.
Catch Me If You Can
Notorious con artist Frank Abagnale has duped people worth millions of dollars his masterful art of deception. With his scams getting bolder, he is soon pursued by FBI agent Carl Hanratty.
Panic Room
Meg and Sarah hide in a panic room in their house when intruders break in. Unfortunately for them, the intruders want something that is hidden inside the room and will stop in nothing to claim it.
Step Brothers
Brennan and Dale, two middle-aged men who still live with their parents, are forced to stay under the same roof together when Brennan's mother marries Dale's father.
Lara Croft: Tomb Raider
Lara Croft, a courageous and independent young woman, sets out on a dangerous journey to unravel the truth behind her adventurer father's mysterious disappearance.
The Manchurian Candidate
Raymond Shaw becomes a hero after saving his unit during the Gulf War and uses his reputation to rise up the ranks of politics. However, soldier Bennet Marco doubt that the incident even took place.
Hellboy
A demon raised from infancy after being conjured by and rescued from the Nazis, grows up to become a defender against the forces of darkness.
Hollow Man
Sebastian, Caine, a scientist, develops an invisibility serum. However, when he uses it on himself and is unable to reverse the effects, it results in horrifying consequences.
Hulk
Bruce Banner, a genetics researcher with a tragic past, suffers an accident that causes him to transform into a raging green monster when he gets angry.
50 First Date
Henry Roth lives in a Hawaiian paradise with the company of endless women with no strings attached. This is until he meets Lucy Whitmore. Both Henry and Lucy enjoy the company of each other and feel the start of a serious relationship occurring. Approaching Lucy the next day, Henry is confused when Lucy fails to recognize him. This is the moment Henry discovers that Lucy actually suffers from short term memory loss and can't remember each individual day. Henry won't let this stop him and is prepared to make her fall in love with him all over again, each and every day.
Hollywood Homicide
When not solving murders in Tinseltown, Detective Joe Gavilan and his rookie partner Kasey Calden both moonlight in other fields: Gavilan sells real estate (poorly), and Calden aspires to become an actor (Brando, namely). Assigned to the vicious in-club slaying of a promising young rap act, the two detective delve into the recording industry where they hope to find answers – ideally ones that also come with property buyers or auditions
Street Fighter
Col. William Guile leads an army of soldiers into the country of Shadaloo to find traces to lead him to General M. Bison, who has captured many people including three missing soldiers. Among them is Carlos "Charlie" Blanka, in which Bison decides to turn into a hideous mutant. On the other hand, Chun Li is a reporter who seeks revenge against Bison for the death of her father years ago. Then two small time hustlers Ryu and Ken, are arrested along with Sagat, a powerful arms dealer and Vega for dealing of illegal weapons. Guile recruits them in order to find Bison's base. Now Guile, T. Hawk, Cammy, Ryu, Ken, Chun Li, Balrog and E. Honda have three days before Bison murders the hostages and takes over the world.