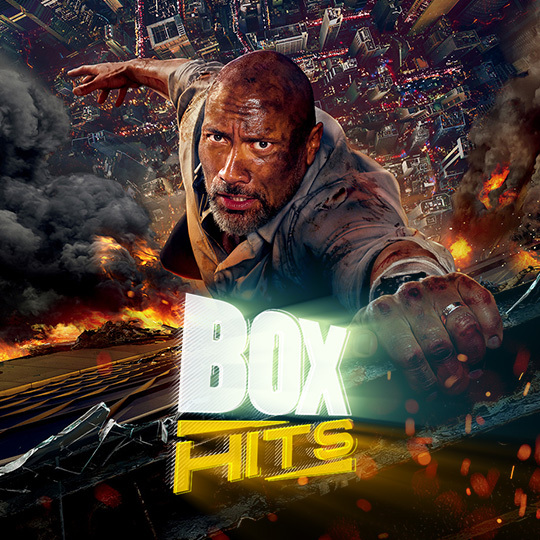 The best movie channel for action-oriented people who know what they enjoy the most and aren't willing to waste time on anything else.
Here you'll find cult classics from the past and all the latest and most spectacular blockbuster productions with high octane, uncompromising action at their core. With every imaginable sub-genre covered, fans of action movies are guaranteed to get their fix.
Read more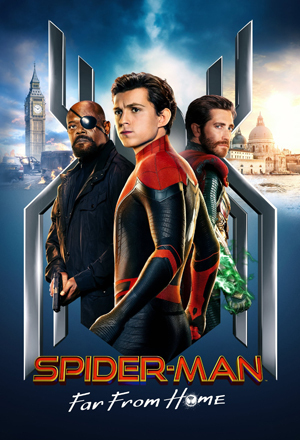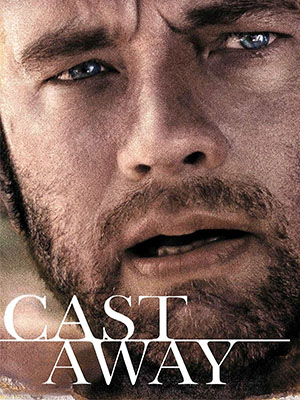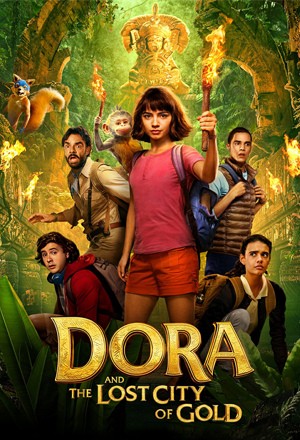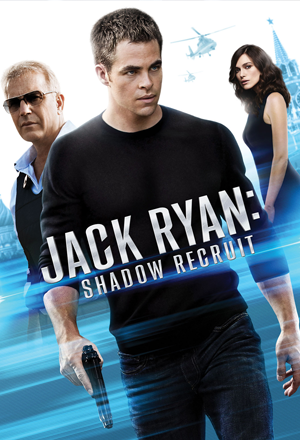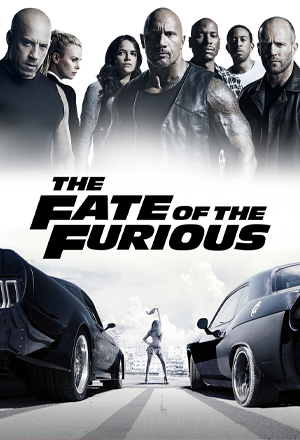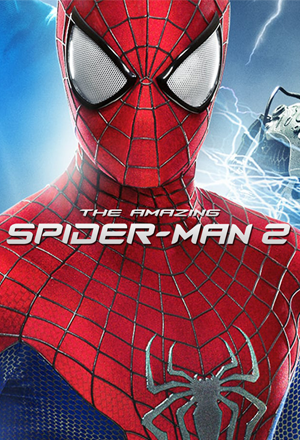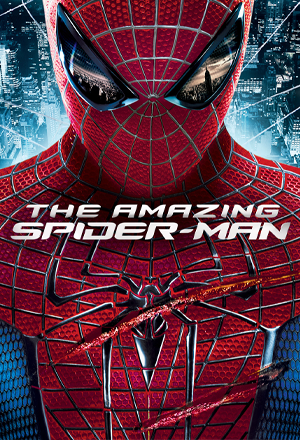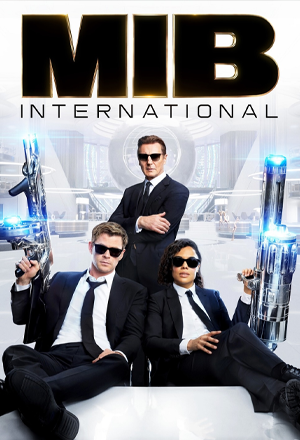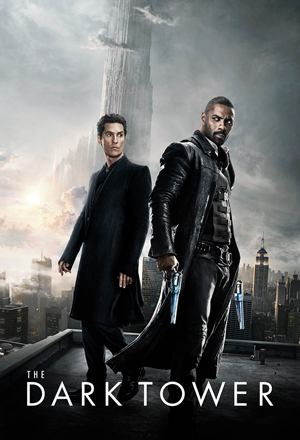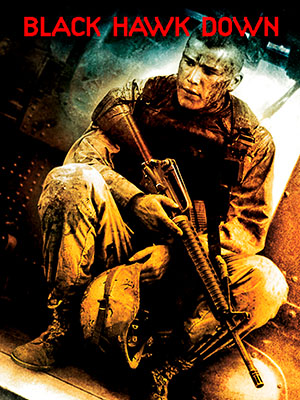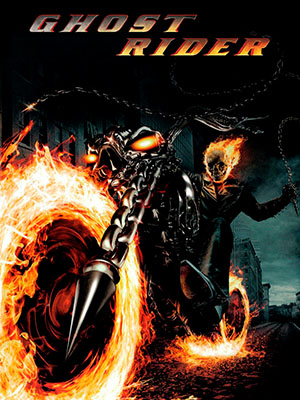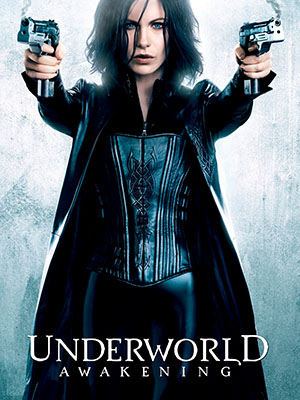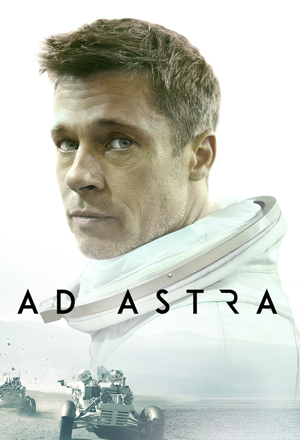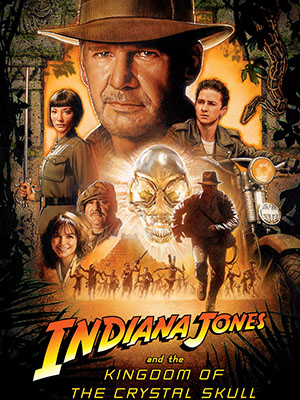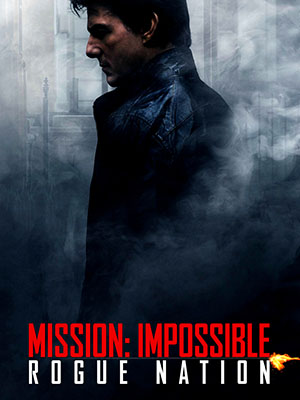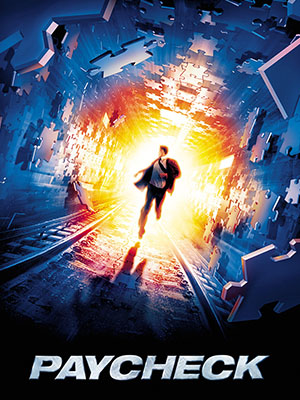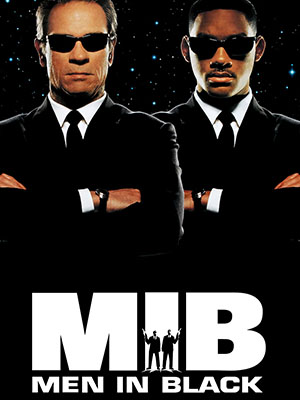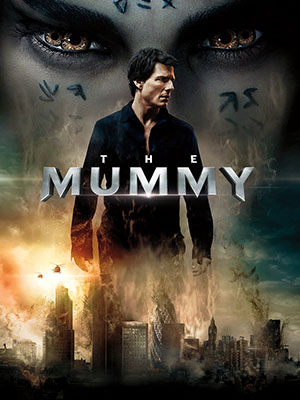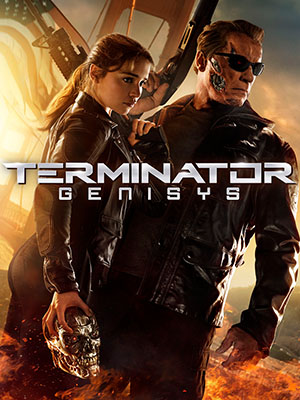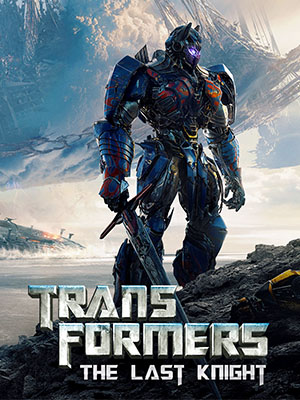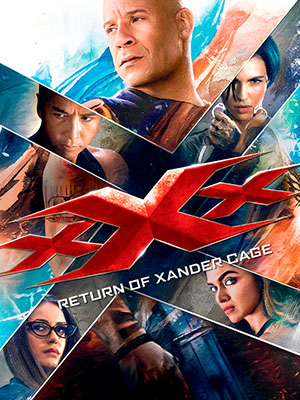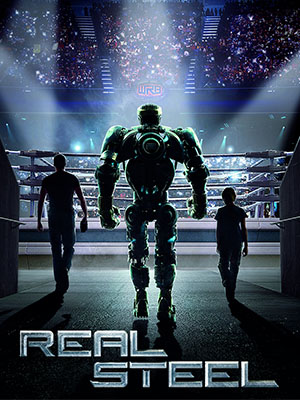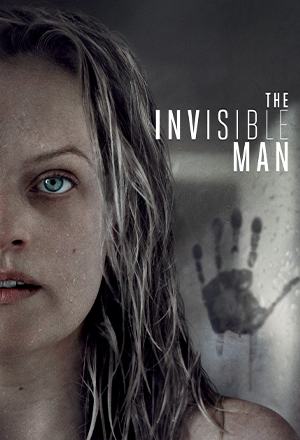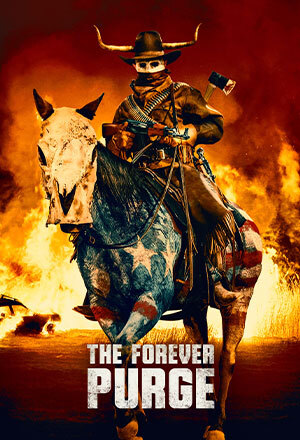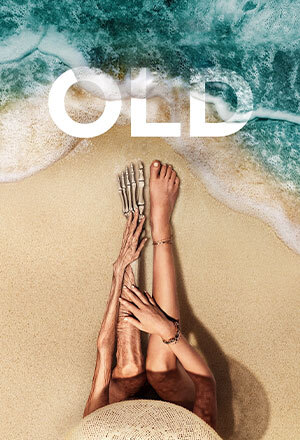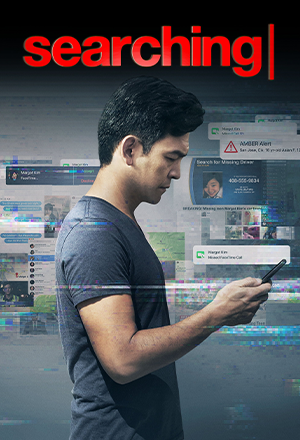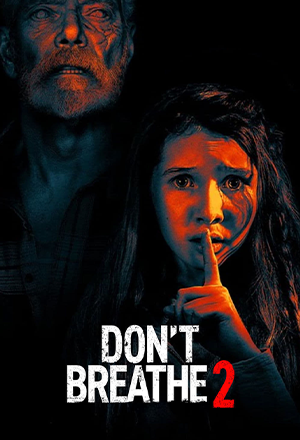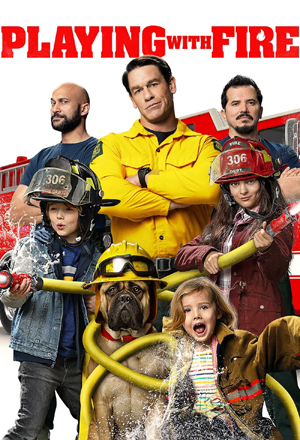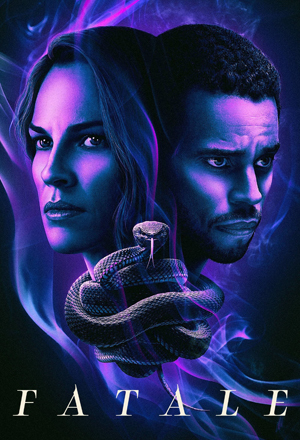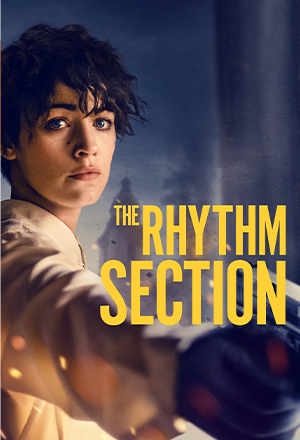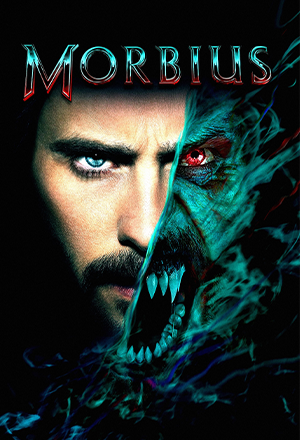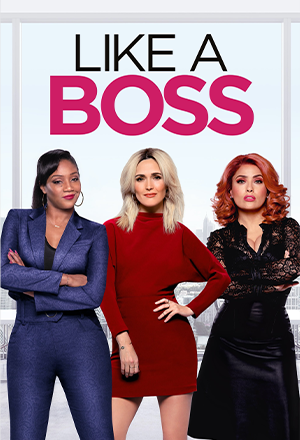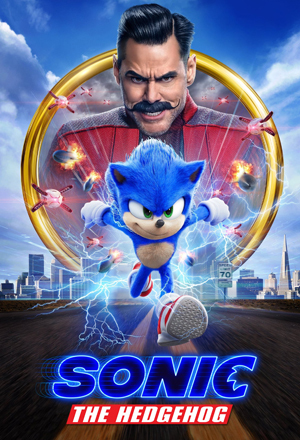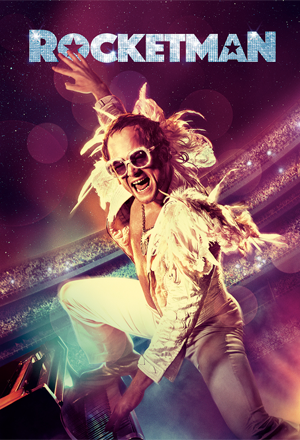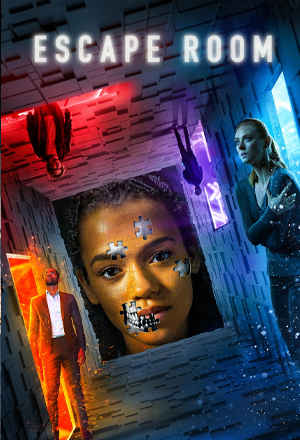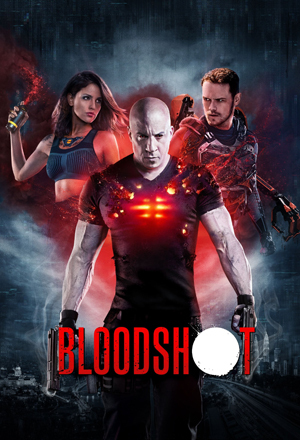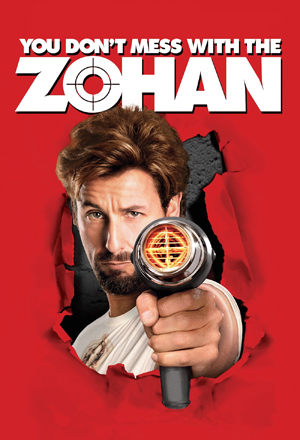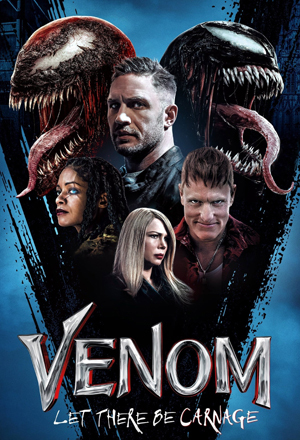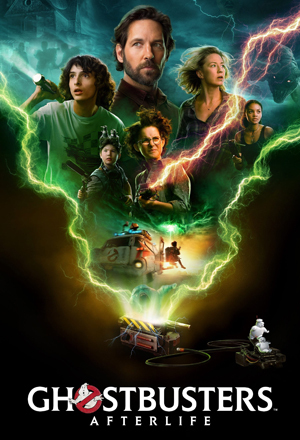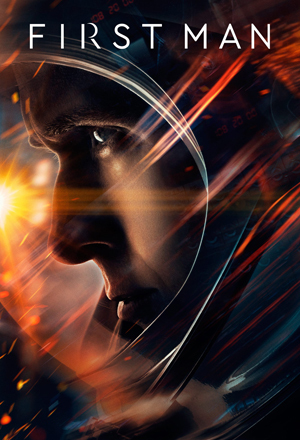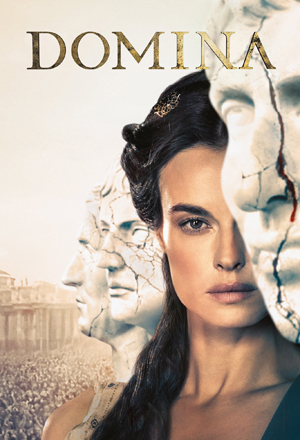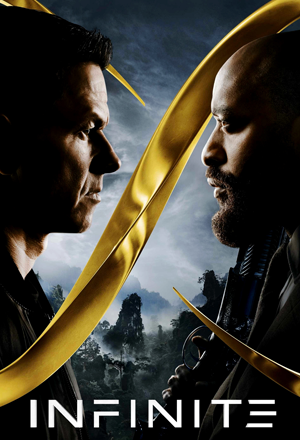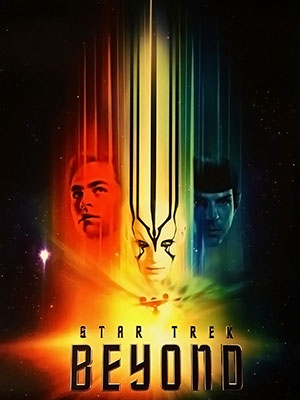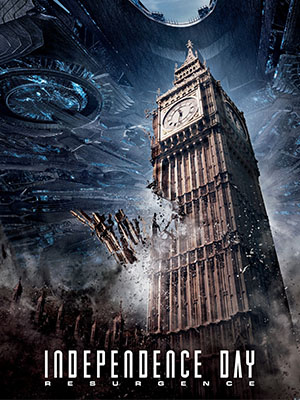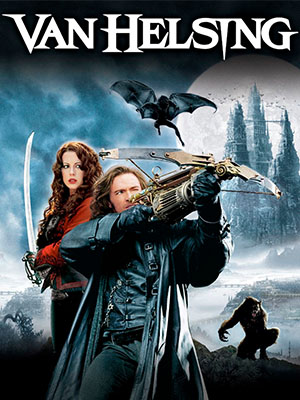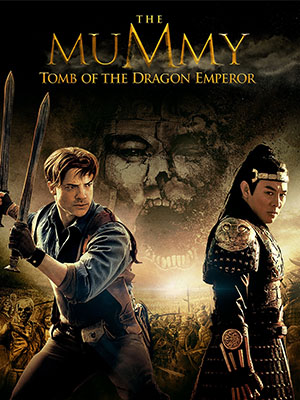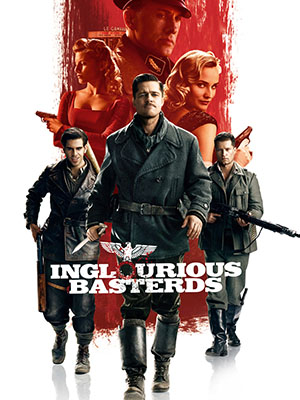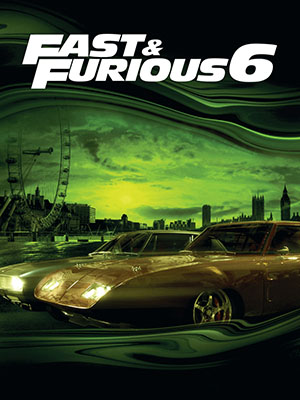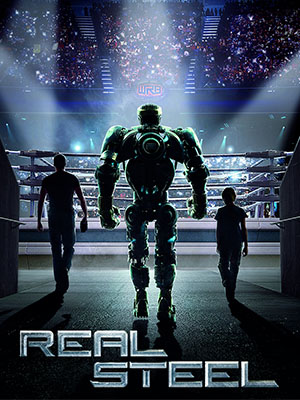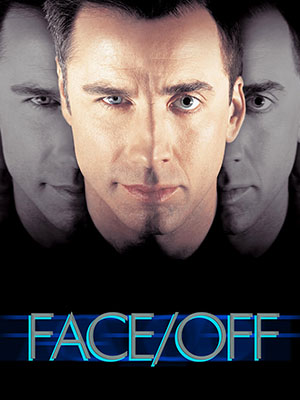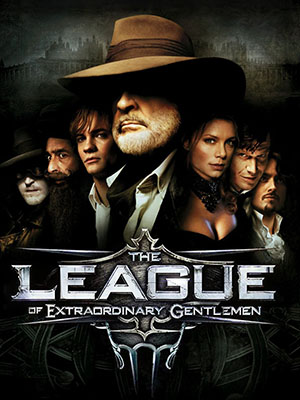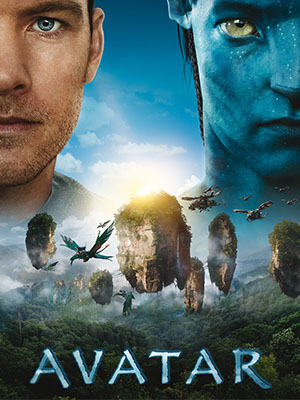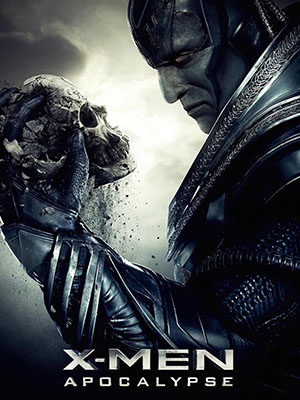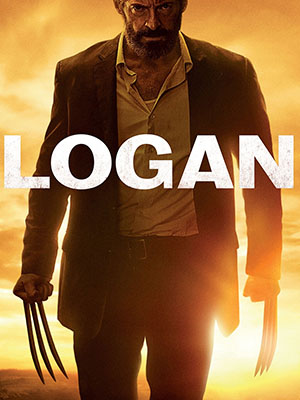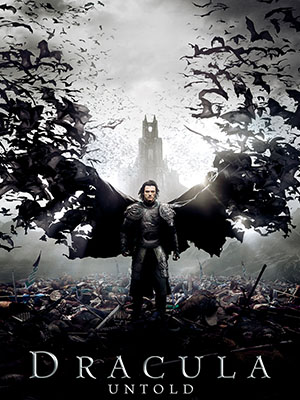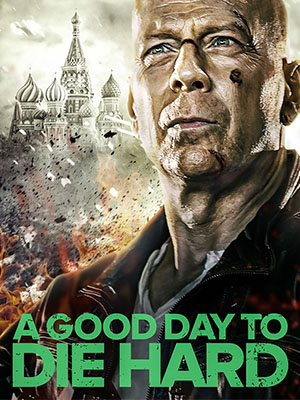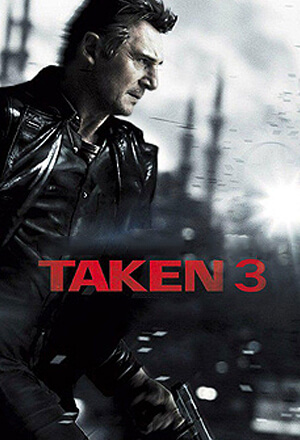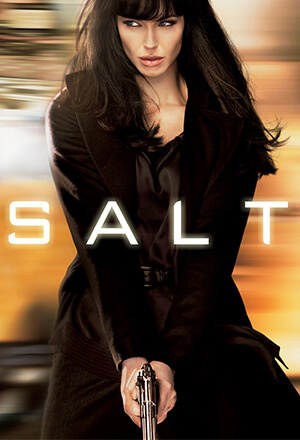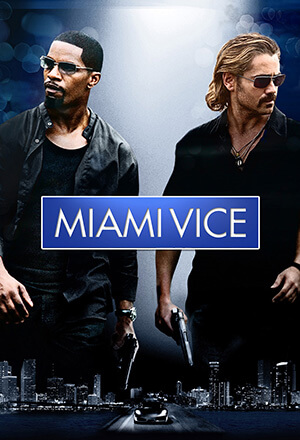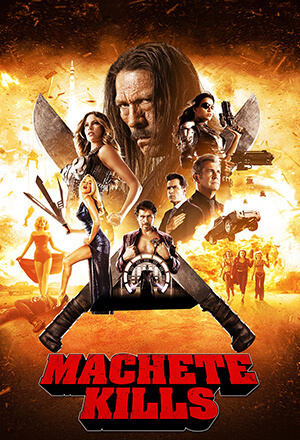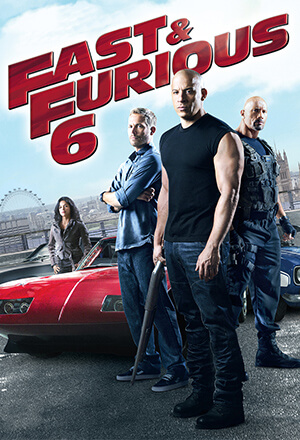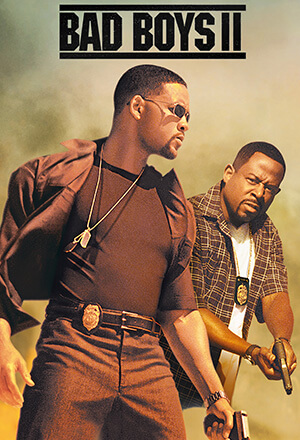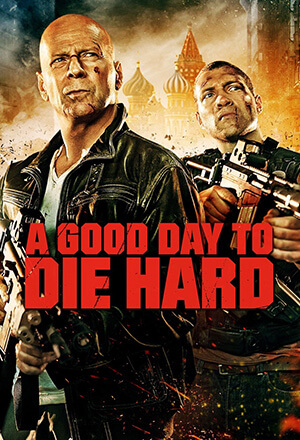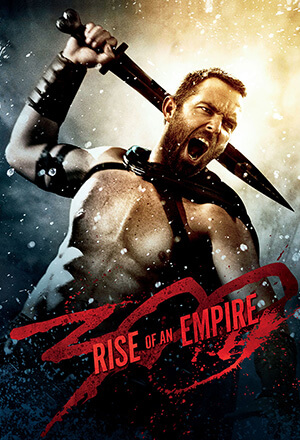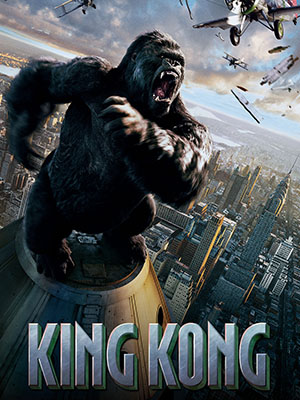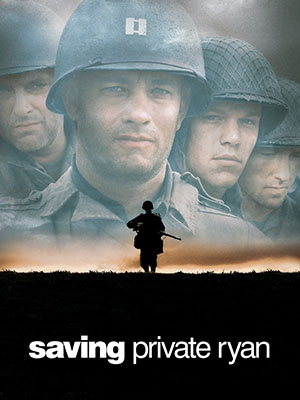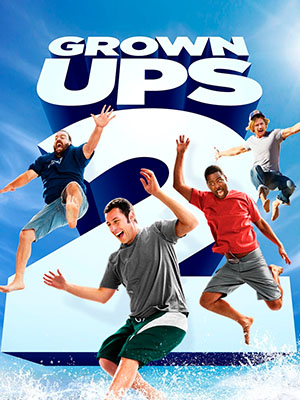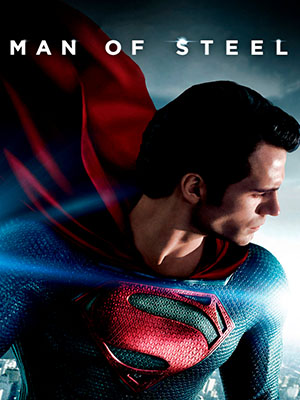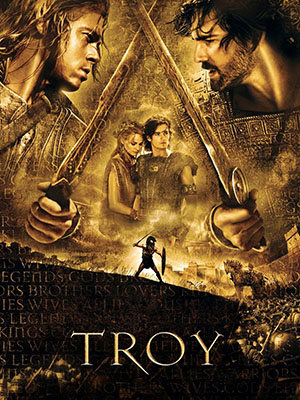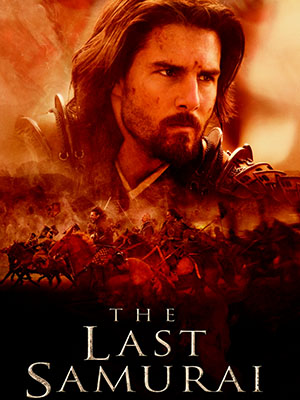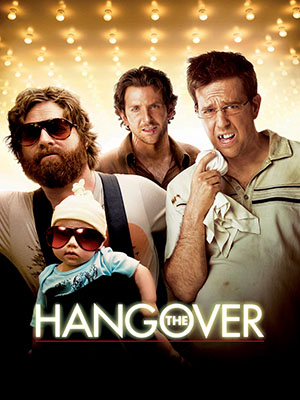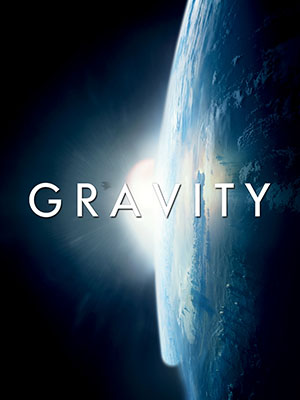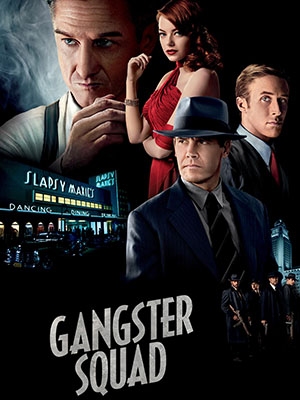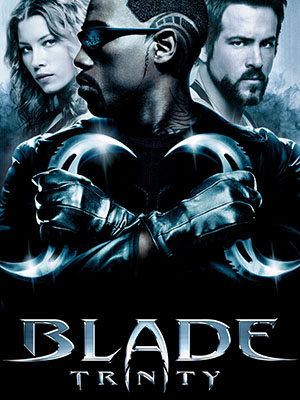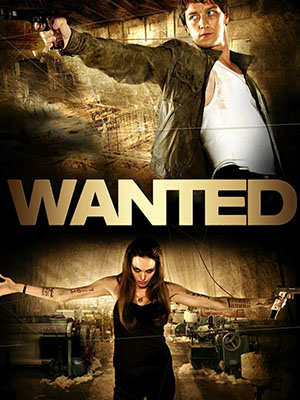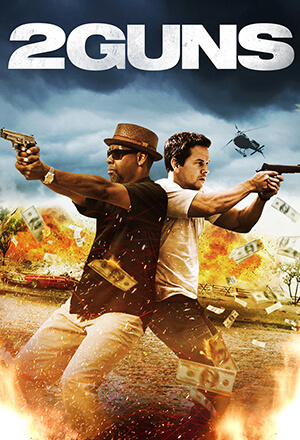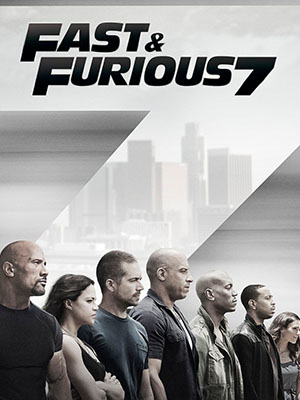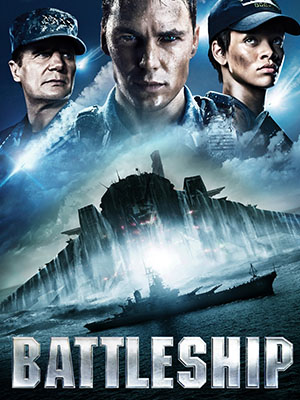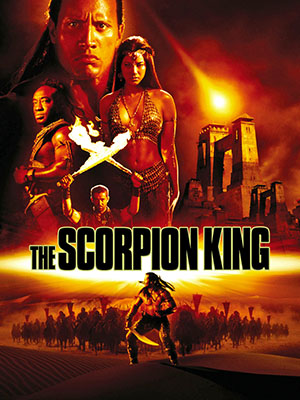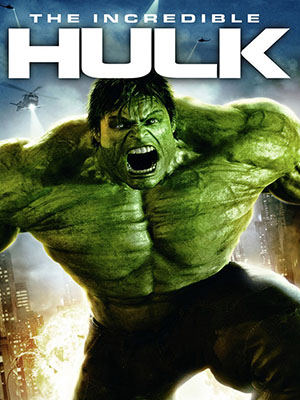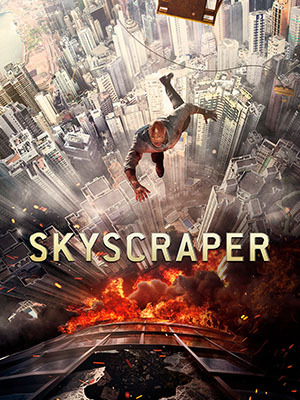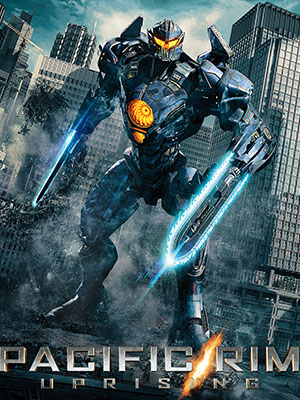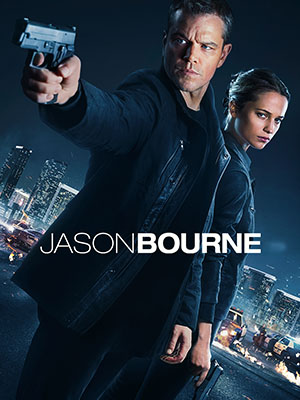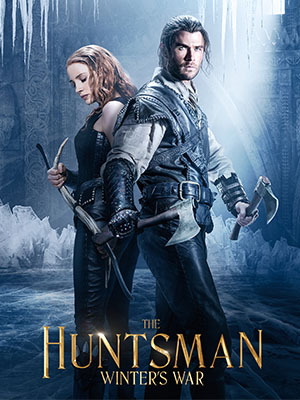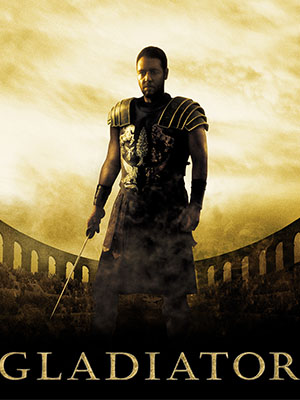 Spider-Man: Far From Home
Spider-Man has been one of the biggest superhero franchises to hit the big screen in the past two decades. Who was almost cast in the three different iterations of the superhero tale?
Cast Away
After a deadly plan crash, Chuck Nolan finds himself marooned on a desolate island. With no way to escape, Ckuck must find ways to survive in his new home.
Dora and the Lost City of Gold
Dora and her group of friends, including Boots the Monkey, go to the forest to look for the lost city of gold. She meets numerous challenges and dangerous situation on the way.
Jack Ryan: Shadow Recruit
Jack Ryan, a second lieutenant in the US Marine Corps, travels to Russia to check on a businessman named Cherevin. However, he ends up uncovering a dangerous terrorist attack plot.
The Fate of the Furious
Dom encounters a mysterious woman, Cipher, who gets him involved in the world of terrorism. The crew has to reunite to stop Cipher and save the man who brought them together as a family.
The Amazing Spider-Man 2
Spider-Man embarks on a mission to protect his love ones when OsCorp, owned bu his childhood friend Harry Osborn, unleashes a slew of genetically-modified villains agains him.
The Amazing Spider-Man
Peter Parker (Garfield) is an outcast high schooler who was abandoned by his parents as a boy, leaving him to be raised by his Uncle Ben (Sheen) and Aunt May (Field). Like most teenagers, Peter is trying to figure out who he is and how he got to be the person he is today. Peter is also finding his way with his first high school crush, Gwen Stacy (Stone), and together, they struggle with love, commitment, and secrets. As Peter discovers a mysterious briefcase that belonged to his father, he begins a quest to understand his parents' disappearance – leading him directly to Oscorp and the lab of Dr. Curt Connors (Ifans), his father's former partner. As Spider-Man is set on a collision course with Connors' alter-ego, The Lizard, Peter will make life-altering choices to use his powers and shape his destiny to become a hero.
Men in Black: International
The Men in Black have expanded to cover the globe but so have the villains of the universe. To keep everyone safe, decorated Agent H and determined rookie M join forces — an unlikely pairing that just might work. When aliens that can take the form of any human arrive on Earth, H and M embark on a globe-trotting adventure to save the agency — and ultimately the world — from their mischievous plans.
The Dark Tower
Eleven-year-old Jake meets the last Gunslinger in Mid-World as he pursues the Man in Black, seeking revenge for his father's murder and to stop him from destroying the Dark Tower.
Black Hawk Down
Captain Mike Steele leads a team of nearly 100 US Army Rangers who travel to the capital city of Mogadishu to catch the top two lieutenants of a Somali warlord.
Ghost Rider
Stunt motorcyclist Johnny Blaze decides to give up his soul to become the Ghost Rider and fight against Blackheart, the son of Mephistopheles, the devil himself.
Underworld Awaking
When human forces discover the existence of the Vampire and Lycan clans, a war to eradicated both species commences. The vampire warrior Selene leads the battle against humankind.
Ad Astra
Astronaut Roy McBride undertakes a dangerous mission across the solar system to uncover the truth about his missing father and a dories of strange power surges.
Indiana Jones and the Kingdom of the Crystal Skull
A renowned archeologist and explorer, Indiana Jones teams up with a young man in order to unearth the mystery behind the legendary crystal skulls.
Mission: Impossible - Rogue Nation
With the IMF disbanded and the CIA hunting him, Ethan and his team race against time to prove the existence of the Syndicate, a hight-skilled terror organisation, before they plan their next attack.
Paycheck
Michael, a reverse engineer, is pursued by the policemen on charges of murder and treason. Suffering from amnesia, he is forced to piece together his past while on the run.
Men In Black: International
When aliens that have the ability to shape-shift into humans arrive on Earth, Agent H joins forces with Agent M, a new recruit, to save the planet.
The Mummy
After Sergeant Nick and Corporal Chris call an air strike on an enemy stronghold, they stumble upon the tomb of Princess Ahmanet. The princess is set free and Nick has to fight for his life.
Terminator Genisys
John sends Kyle to the year 1984 to protect his mother Sarah, from being killed. When the timeline is altered, Kyle asks her to travel to the year 2017 to stop an Al system that wants to end mankind.
Transformer: The Last Knight
Quintessa brainwashes Optimus Prime and heads to Earth to search for an ancient staff. Cade, Bumblebee and the Autobots race against time to find it, while also escaping an anti- Transformers force.
XXX: Return of Xander Cage
Xander Cage, a former xXx operative, is forced to return to active service to find and retrieve Pandora's Box, a satellite-controlling device, which is stolen from the CIA'S office in New York.
Real Steel
Charlie aims to make it big in the sport of robot boxing. When he learns about his son, he reluctantly teams up with him after which, they discover each other while trying to win with an old robot.
The Invisible Man
Cecilia's abusive ex-boyfriend fakes his death and becomes invisible to stalk and torment her. She begin experiencing strange events and decides to hunt down the truth on her own.
The Forever Purge
The rules are all broken as the annual Purge continues even after the holiday ends. A group of survivors in Texas must find a way to get across the Mexican border and makes it out alive while the whole country around them springs into complete chaos.
Old
This summer, visionary filmmaker M. Night Shyamalan unveils a chilling, mysterious new thriller about a family on a tropical holiday who discover that the secluded beach where they are relaxing for a few hours is somehow causing them to age rapidly – reducing their entire lives into a single day.
Searching
David Kim files a police complaint in order to find his missing daughter, Margot. However, a string of hidden truths unravels when he checks her laptop.
Don't Breathe 2
Norman, a visually challenged navy veteran, lives a quiet solace with his foster daughter, Phoenix. However, he is forced  to tap into his darker instincts when Phoenix is abducted.
Playing with Fire
A team of firefighters, led by Fire Superintendent Jake Carson, are forced to babysit three troublesome, mischievous children who are separated from their parents following an accident.
Fatale
Following a one-night stand, Derrick, a married sports agent, finds himself embroiled in a murder scheme. As he falls deeper into the trap, he risks his life and career.
The Rhythm Section
Stephanie Patrick veers down a path of self-destruction after a tragic plane crash kills her family. When Stephanie discovers it wasn't an accident, she turns to a former CIA operative who can help her find the culprits. But her quest to uncover the truth soon turns into a full-blown quest for revenge as Patrick decides to punish those responsible.
Morbius
Determined to cure the disease that has plagued him his entire life, Morbius conducts a drastic experiment, which bears unforeseen consequences.
Like a Boss
Best friends Mia and Mel run their own cosmetics company a business they built from the ground up. But they're also in over their heads financially, and the prospect of a buyout offer from an industry titan proves too tempting to pass up. The beauty business is now about to get ugly as the proposal puts Mia and Mel's lifelong friendship to the ultimate test.
Sonic the Hedgehog
An extraterrestrial hedgehog is discovered by a scientist with evil intentions and plans to use his superpowers for his selfish needs.
Rocketman
After completing his studies, Reginald begins to perform rock music at local pubs. Later, he meets John Reid, a music manager, who helps him rise to fame, but also creates chaos in his life.
Escape Room
Six strangers find themselves in a maze of deadly mystery room and must use their wits to survive. Six strangers are given mysterious black boxes with tickets to an immersive escape room for a chance to win tons of money. Being locked in several rooms with extreme conditions, they discover the secrets behind the escape room and must fight to survive to find a way out.
Bloodshot
Ray Garrison, an elite soldier killed in battle, is resurrected and given superhuman abilities. As he sets out to get revenge, he uncovers secrets about his life and the people supposedly helping him.
You Don't Mess with the Zohan
Zohan, an Israeli counterterrorist commando, stages his own death when he grows tired of his job and travels to New York City to pursue his lifelong dream of having a career in hairstyling.
Venom: Let There Be Carnage
Eddie Brock tries to revive his failing career by interviewing a serial killer, Cletus Kasady, who is on death row. When Carnage gains control over Cletus's body, he escapes from the prison.
Ghostbusters: Afterlife
A single mother and her two children move into a farmhouse inherited from her estranged father. As they settle in, they slowly discover their connections to a legendary team known as the Ghostbusters.
First Man
Neil Armstrong, an American NASA test pilot, and his fellow Apollo Program team-members zip themselves into insulated  suits and set out on a mission to land on the moon.
Domina
The story of Livia Drussila, from her early life as a naive young girl in the wake of Julius Ceasar's assassination, through her rise become the emperor Augustus's wife, becoming Rome's most powerful and influential empress.
Infinite
Evan can remember things from the past and holds the key to the location of a device that can destroy the world. As a result, he is chased by groups that have their own agenda for the device.
Star Trek Beyond
After stopping off at Starbase Yorktown, a remote outpost on the fringes of Federation space, the USS Enterprise, halfway into their five-year mission, is destroyed by an unstoppable wave of unknown aliens. With the crew stranded on an unknown planet and with no apparent means of rescue, they find themselves fighting against a ruthless enemy with a well-earned hatred of the Federation and everything it stands for. Only a rebellious alien warrior can help them reunite and leave the planet to stop this deadly menace from beginning a possible galactic war.
Independence Day: Resurgence
We always knew they were coming back. After INDEPENDENCE DAY redefined the event movie genre, the next epic chapter delivers global catastrophe on an unimaginable scale. Using recovered alien technology, the nations of Earth have collaborated on an immense defense program to protect the planet. But nothing can prepare us for the aliens' advanced and unprecedented force. Only the ingenuity of a few brave men and women can bring our world back from the brink of extinction.
Van Helsing
Van Helsing is in the world to rid all evil, even if not everyone agrees with him. The Vatican sends the monster hunter and his ally, Carl, to Transylvania. They have been sent to this land to stop the powerful Count Dracula. Whilst there they join forces with a Gypsy Princess called Anna Valerious, who is determined to end an ancient curse on her family by destroying the vampire. They just don't know how!
The Mummy: Tomb of the Dragon
Cursed by a devious sorceress, China's ruthless Dragon Emperor (Jet Li) and his vast army lie buried in clay for millennia. When young archaeologist Alex O'Connell is tricked into reviving the emperor, he and his famous parents (Brendan Fraser, Maria Bello) must find a way to send the ghoul back to the grave before he can awaken his vast army and take over the world.
Inglorious Basterds
In German-occupied France, young Jewish refugee Shosanna Dreyfus witnesses the slaughter of her family by Colonel Hans Landa. Narrowly escaping with her life, she plots her revenge several years later when German war hero Fredrick Zoller takes a rapid interest in her and arranges an illustrious movie premiere at the theater she now runs. With the promise of every major Nazi officer in attendance, the event catches the attention of the "Basterds", a group of Jewish-American guerrilla soldiers led by the ruthless Lt. Aldo Raine. As the relentless executioners advance and the conspiring young girl's plans are set in motion, their paths will cross for a fateful evening that will shake the very annals of history.
Fast & Furious &
Since Dom (Vin Diesel) and Brian's (Paul Walker) heist in Rio left them and their crew very rich people, they've scattered across the globe; however, they must still live as fugitives, unable to return home to their families. Meanwhile, Agent Hobbs (Dwayne Johnson) has been tracking a gang of lethally skilled mercenary drivers whose second-in-command is someone Dom knows. Unable to take them down himself, Hobbs asks Dom and his crew for help in exchange for full pardons for everyone.
Real Steel
In the near future when people become uninterested in boxing and similar sports, a new sport is created – Robot boxing wherein robots battle each other while being controlled by someone. Charlie Kenton, a former boxer who's trying to make it in the new sport, not only doesn't do well, he is very deeply in the red. When he learns that his ex, mother of his son Max, dies, he goes to figure out what to do with him. His ex's sister wants to take him in but Charlie has first say in the matter. Charlie asks her husband for money so he can buy a new Robot in exchange for turning Max over to them. He takes Max for the summer. And Max improves his control of his robot. But when the robot is destroyed, they go to a scrap yard to get parts. Max finds an old generation robot named Atom and restores him. Max wants Atom to fight but Charlie tells him he won't last a round. However, Atom wins. And it isn't long before Atom is getting major bouts. Max gets Charlie to teach Atom how to fight, and the father and son bond strenghtens.
Face Off
Sean Archer, a very tough, rugged FBI Agent, is still grieving for his dead son Michael. Archer believes that his son's killer is his sworn enemy and a very powerful criminal, Castor Troy. One day, Archer has finally cornered Castor, however, their fight has knocked out Troy cold. As Archer finally breathes easy over the capture of his enemy, he finds out that Troy has planted a bomb that will destroy the entire city of Los Angeles and all of its inhabitants. Unfortunately the only other person who knows its location is Castor's brother Pollux, and he refuses to talk. The solution, a special operation doctor that can cut off people's faces, and can place a person's face onto another person. Archer undergoes one of those surgeries to talk to Pollux. However, Castor Troy somehow regains consciousness and now wants revenge on Archer for taking his face. Not only is Troy ruining Archer's mission, but his personal life as well. Archer must stop Troy again. This time, it's personal.
The League of Extraordinary Gentlemen
A team of extraordinary figures culled from great adventure literature (including Alan Quatermain, vampiress Mina Harker from Dracula, the Invisible Man, Dr. Jekyll & Mr. Hyde, an American secret service agent named Sawyer, Captain Nemo, and Dorian Gray), are called to stop a villain intent on turning the nations of the world against one another.
Avatar
On the lush alien world of Pandora live the Na'vi, beings who appear primitive but are highly evolved. Because the planet's environment is poisonous, human/Na'vi hybrids, called Avatars, must link to human minds to allow for free movement on Pandora. Jake Sully (Sam Worthington), a paralyzed former Marine, becomes mobile again through one such Avatar and falls in love with a Na'vi woman (Zoe Saldana). As a bond with her grows, he is drawn into a battle for the survival of her world.
X-Man: Apocalypse
Since the dawn of civilization, he was worshiped as a god. Apocalypse, the first and most powerful mutant from Marvel's X-Men universe, amassed the powers of many other mutants, becoming immortal and invincible. Upon awakening after thousands of years, he is disillusioned with the world as he finds it and recruits a team of powerful mutants, including a disheartened Magneto, to cleanse mankind and create a new world order, over which he will reign. As the fate of the Earth hangs in the balance, Raven with the help of Professor X must lead a team of young X-Men to stop their greatest nemesis and save mankind from complete destruction.
Logan
In 2029 the mutant population has shrunken significantly due to genetically modified plants designed to reduce mutant powers and the X-Men have disbanded. Logan, whose power to self-heal is dwindling, has surrendered himself to alcohol and now earns a living as a chauffeur. He takes care of the ailing old Professor X whom he keeps hidden away. One day, a female stranger asks Logan to drive a girl named Laura to the Canadian border. At first he refuses, but the Professor has been waiting for a long time for her to appear. Laura possesses an extraordinary fighting prowess and is in many ways like Wolverine. She is pursued by sinister figures working for a powerful corporation; this is because they made her, with Logan's DNA. A decrepit Logan is forced to ask himself if he can or even wants to put his remaining powers to good use. It would appear that in the near-future, the times in which they were able put the world to rights with razor sharp claws and telepathic powers are now over.
Dracula Untold
In 15th-century Transylvania, Vlad III (Luke Evans), prince of Wallachia, is known as a just ruler. With his beloved wife, Mirena (Sarah Gadon), Vlad has brokered a prolonged period of peace and ensured that his people are protected, especially from the Ottoman Empire. However, when Sultan Mehmed II (Dominic Cooper) demands 1,000 of the country's boys, including Vlad's son, for his army, Vlad makes a deal with a monster that will enable him to defeat the Turks — but cost him his humanity.
A Good Day to Die Hard
New York City cop John McClane (Bruce Willis) arrives in Moscow to track down his estranged son, Jack (Jai Courtney). McClane thinks his son is a criminal, so it comes as a shock when he learns that Jack is actually working undercover to protect Komarov (Sebastian Koch), a Russian government whistleblower. With their own lives on the line, McClane and Jack must overcome their differences in order to get Komarov to safety and thwart a potentially disastrous crime in the Chernobyl region.
Taken 3
Liam Neeson returns as ex-covert operative Bryan Mills, whose long awaited reconciliation with his ex-wife is tragically cut short when she is brutally murdered. Consumed with rage, and framed for the crime, he goes on the run to evade the relentless pursuit of the CIA, FBI and the police. For one last time, Mills must use his "particular set of skills," to track down the real killers, exact his unique brand of justice, and protect the only thing that matters to him now – his daughter.
Salt
Evelyn Salt is a CIA agent and highly respected by all, including her boss, Ted Winter. Out of the blue, a Russian spy walks into their offices and offers a vital piece of information: the President of Russia will be assassinated during his forthcoming visit to New York City to attend the funeral of the recently deceased U.S. Vice President. The name of the assassin: Evelyn Salt. Concerned about the safety of her husband, who she cannot contact, she goes on the run. Winter refuses to accept that she is a mole or a double agent but her actions begin to raise doubts. Just who is Evelyn Salt and what is she planning?
Miami Vice
Ricardo Tubbs is urbane and dead smart. He lives with Bronx-born Intel analyst Trudy, as they work undercover transporting drug loads into South Florida to identify a group responsible for three murders. Sonny Crockett [to the untrained eye, his presentation may seem unorthodox, but procedurally, he is sound] is charismatic and flirtatious until – while undercover working with the supplier of the South Florida group – he gets romantically entangled with Isabella, the Chinese-Cuban wife of an arms and drugs trafficker. The best undercover identity is oneself with the volume turned up and restraint unplugged. The intensity of the case pushes Crockett and Tubbs out onto the edge where identity and fabrication become blurred, where cop and player become one – especially for Crockett in his romance with Isabella and for Tubbs in the provocation of an assault on those he loves.
Machete Kills
The U.S. government recruits Machete to battle his way through Mexico in order to take down an arms dealer who looks to launch a weapon into space.
Fast & Furious 6
Since Dom (Diesel) and Brian's (Walker) Rio heist toppled a kingpin's empire and left their crew with $100 million, our heroes have scattered across the globe. But their inability to return home and living forever on the lam have left their lives incomplete. Meanwhile, Hobbs (Johnson) has been tracking an organization of lethally skilled mercenary drivers across 12 countries, whose mastermind (Evans) is aided by a ruthless second-in-command revealed to be the love Dom thought was dead, Letty (Rodriguez). The only way to stop the criminal outfit is to outmatch them at street level, so Hobbs asks Dom to assemble his elite team in London. Payment? Full pardons for all of them so they can return home and make their families whole again.
Bad Boys 2
Narcotics cops Mike Lowrey and Marcus Burnett head up a task force investigating the flow of ecstasy into Miami. Their search leads to a dangerous kingpin Johnny Tapia, whose plan to control the city's drug traffic has touched off an underground war. Meanwhile, things get sexy between Mike and Syd, Marcus's sister.
A Good Day to Die Hard
Iconoclastic, take-no-prisoners cop John McClane, for the first time, finds himself on foreign soil after travelling to Moscow to help his wayward son Jack – unaware that Jack is really a highly-trained CIA operative out to stop a nuclear weapons heist. With the Russian underworld in pursuit, and battling a countdown to war, the two McClanes discover that their opposing methods make them unstoppable heroes.
300: Rise of an Empire
After its victory over Leonidas' 300, the Persian Army under the command of Xerxes marches towards the major Greek city-states. The Democratic city of Athens, first on the path of Xerxes' army, bases its strength on its fleet, led by admiral Themistocles. Themistocles is forced to an unwilling alliance with the traditional rival of Athens, oligarchic Sparta whose might lies with its superior infantry troops. But Xerxes still reigns supreme in numbers over sea and land.
King Kong
Peter Jackson's expansive remake of the 1933 classic follows director Carl Denham (Jack Black) and his crew on a journey from New York City to the ominous Skull Island to film a new movie. Accompanying him are playwright Jack Driscoll (Adrien Brody) and actress Ann Darrow (Naomi Watts), who is whisked away by the monstrous ape, Kong, after they reach the island. The crew encounters dinosaurs and other creatures as they race to rescue Ann, while the actress forms a bond with her simian captor.
Saving Private Ryan
Opening with the Allied invasion of Normandy on 6 June 1944, members of the 2nd Ranger Battalion under Cpt. Miller fight ashore to secure a beachhead. Amidst the fighting, two brothers are killed in action. Earlier in New Guinea, a third brother is KIA. Their mother, Mrs. Ryan, is to receive all three of the grave telegrams on the same day. The United States Army Chief of Staff, George C. Marshall, is given an opportunity to alleviate some of her grief when he learns of a fourth brother, Private James Ryan, and decides to send out 8 men (Cpt. Miller and select members from 2nd Rangers) to find him and bring him back home to his mother.
Grown Ups 2
After having the greatest time of his life three summers ago, Lenny (Adam Sandler), decides he wants to move his family back to his hometown and have them grow up with his gang of childhood friends and their kids. But between old bullies, new bullies, schizophrenic bus drivers, drunk cops on skis, psycho grade school girlfriends and 400 costumed party crashes he finds out that sometimes crazy follows you.
Man of Steel
Superman takes to the skies once more as Henry Cavill dons the suit, cape and S-shield of the MAN OF STEEL. With an all-star ca st that includes Diane Lane and Kevin Costner as Clark's earthbound parents; Oscar winner Russell Crowe as Superman's Kryp tonian father; Amy Adams as Daily Planet reporter Lois Lane; Laurence Fishburne as editor Perry White; and Michael Shannon as Su perman's otherworldly archenemy General Zod, populations from Smallville to Metropolis are psyched for Superman.
Troy
Throughout time, men have waged war. Some for power, some for glory, some for honor … and some for love. Brad Pitt stars in an epic tale of passion, heroism, betrayal and war that has been passed from generation to generation since the dawn of civiliz ation–the story of the battle for Troy. A thousand years before the time of Christ, Trojan prince Paris (Orlando Bloom) abduct s the legendary Greek beauty Helen, queen of Sparta (Diane Kruger), starting a war led by heroes Achilles (Pitt) and Hector (Eri c Bana) that devastates the ancient world. Based on the epic poem The Iliad by Homer. Academy Award nomination for Achievement in Costume Design<!–Brad Pitt stars in an epic tale of passion, heroism, betrayal and war that has been passed from generation to generation since the dawn of civilization–the story of the battle for Troy.
The Last Samurai
Tom Cruise stars in this sweeping epic set in Japan during the 1870s as Captain Nathan Algren, a respected American military off icer hired by the Emperor of Japan to train the country's first army in the art of modern warfare. As the Emperor attempts to e radicate the ancient Imperial Samurai warriors in preparation for more Westernized and trade-friendly government policies, Algre n finds himself unexpectedly impressed and influenced by his encounters with the Japanese warriors, placing him at the center of a struggle between two eras and two worlds, with only his own sense of honor to guide him as The Last Samurai. Awards: Academ y Award nominations: Best Supporting Actor (Ken Watanabe) Best Art Direction Best Costume Design Best Sound National Board of R eview: Best Director (Edward Zwick)
The Hangover
When three friends get together for one last weekend-long bachelor party in Vegas, they think they had a good time. But it's very hard to remember, and they are suffering the dreadful after-effects of girls, party and alcohol. And then they realize they have somehow lost the groom! Now, they must struggle to retrace their wild weekend to find their friend and deliver the bridegroom to his wedding, even as they suffer from one killer Hangover!
Gravity
Academy Award winners George Clooney and Sandra Bullock star in this 3D space station thriller directed, written and produ ced by Oscar nominee Alfonso Cuaron (Harry Potter and the Prisoner of Azkaban) in his eagerly anticipated return to the sc i-fi genre after 2006's acclaimed Children of Men. As two astronauts marooned on a remote space station after a catastrophic a ccident, Bullock and Clooney must overcome a series of obstacles, including lethal satellite debris and a diminishing oxygen sup ply, in order to return to Earth safely. Consulting with top effects filmmakers Jim Cameron, David Fincher & Guillermo del Toro , Cuaron's space odyssey leaves the earth with mind-blowing 3D effects and intense drama.
Gangster Squad
An all-star cast including Sean Penn, Ryan Gosling, Josh Brolin and more forms the thin blue line in this period police drama of  the same caliber as crime sagas like L.A. Confidential  and The Untouchables  .  Adapted from the Los Angeles Times   series"T ales from the Gangster Squad" by fomer LAPD officer Will Beall, this hard-hitting action drama chronicles the efforts of a few t ough cops in 1940s Los Angeles (Gosling, Brolin, Mackie, Pena), operating outside a corrupt department and chaotic bureaucracy, who struggle to keep the East Coast Mafia of Mickey Cohen (Penn) and his mob from raising Hell in the City of Angels.
Blade: Trinity
Blade, now a wanted man by the FBI, must join forces with the Nightstalkers to face his most challenging enemy yet: Dracula.
Wanted
Wesley Gibson (James McAvoy) is an office worker whose life is going nowhere. After his estranged father is murdered, he meets Fox (Angelina Jolie), who recruits him into the Fraternity, a secret society of assassins which takes its orders from Fate itself. Fox and Sloan (Morgan Freeman), the Fraternity's leader, teach Wesley to tap into dormant powers. Though he enjoys his newfound abilities, he begins to suspect that there is more to the Fraternity than meets the eye.
2 Guns
Robert Trench, an undercover DEA agent, takes advantage of gunman Michael Stigman's idea to rob a bank to bust him and a mob boss. However, it proves too successful with much more money seized than anticipated with Trench's forces not stopping the getaway. Complicating things still more, Stigman turns out to be a Naval Intelligence agent who shoots Trench and takes the money. The interservice debacle suddenly finds Trench and Stigman in a bloody web of corrupt clandestine rivalries as they are hunted, blackmailed and isolated for the money on both sides of the law. Now, the fugitives must work together to find a way out of this situation with no one to turn to but themselves.
Fast & Furious 7
Continuing the global exploits in the unstoppable franchise built on speed, Vin Diesel, Paul Walker and Dwayne Johnson lead the returning cast of Fast & Furious 7. James Wan directs this chapter of the hugely successful series that also welcomes back favorites Michelle Rodriguez, Jordana Brewster, Tyrese Gibson, Chris "Ludacris" Bridges, Elsa Pataky and Lucas Black. They are joined by international action stars new to the franchise including Jason Statham, Djimon Hounsou, Tony Jaa, Ronda Rousey and Kurt Russell.
Battleship
Lt. Alex Hopper (Taylor Kitsch) is a weapons officer aboard the destroyer USS John Paul Jones, while his older brother, Stone (Alexander Skarsgård), is the commanding officer of the USS Sampson. Unknown to Alex, Stone or the rest of the U.S. Navy, alien invaders have arrived on Earth with plans to steal Earth's resources. When a confrontation with the invaders knocks out the Navy's radar capability, American and Japanese forces must work together to find a way to save the planet.
The Scorpion King
A desert warrior rises up against the evil army that is destroying his homeland. He captures the enemy's key sorcerer, takes her deep into the desert and prepares for a final showdown.
The Incredible Hulk
Scientist Bruce Banner (Edward Norton) desperately seeks a cure for the gamma radiation that contaminated his cells and turned him into The Hulk. Cut off from his true love Betty Ross (Liv Tyler) and forced to hide from his nemesis, Gen. Thunderbolt Ross (William Hurt), Banner soon comes face-to-face with a new threat: a supremely powerful enemy known as The Abomination (Tim Roth).
Skyscraper
FBI Hostage Rescue Team leader and U.S. war veteran Will Sawyer now assesses security for skyscrapers. On assignment in Hong Kong he finds the tallest, safest building in the world suddenly ablaze and he's been framed for it. A wanted man on the run, Will must find those responsible, clear his name and somehow rescue his family who are trapped inside the building – above the fire line.
Pacific Rim: Uprising
It is 2035, ten years after the Battle of the Breach, in which the inter-dimensional portal created by the Precursors (through which they sent marauding Kaiju) was closed. Former Jaeger pilot Jake Pentecost – son of Battle of the Breach hero Stacker Pentecost – makes a living by stealing and selling Jaeger parts on the black market in the Los Angeles area. After he tracks part of a disabled Jaeger's power core to the secret workshop of fifteen year-old Jaeger enthusiast Amara Namani, both are arrested by the Pan-Pacific Defense Corps (PPDC) after an altercation between Amara's small, single-pilot Jaeger Scrapper and the Police Jaeger November Ajax. A holographic transmission of Jake's adoptive sister and PPDC Secretary General Mako Mori persuades him to return to PPDC as an instructor, with Amara as his recruit.
Jason Bourne
Jason Bourne is again being hunted by the CIA. It begins when Nicky Parsons a former CIA operative who helped Bourne, who went under and now works with a man who's a whistle blower and is out to expose the CIA's black ops. Nicky hacks into the CIA and downloads everything on all their Black Ops, including Treadstone which Bourne was a part of. And Heather Lee, a CIA agent, discovers the hack and brings it to the attention of CIA Director Dewey, the man behind the Black Ops. He orders Parsons be found and, hopefully, Bourne, too.
The Huntsman: Winter's War
Evil sorceress Queen Ravenna's powers allow her to know that her younger sister Freya, whose powers have not yet emerged, is not only involved in an illicit affair with an already elsewhere engaged nobleman Andrew, but is also pregnant with his child. Sometime after Freya gives birth to a baby girl, Freya discovers that Andrew not only reneged on his promise of elopement with her but also murdered their child. In a grief-fueled rage, her broken heart freezes over and she kills him with her sudden emergence of powers – the elemental control of ice.
Gladiator
Maximus is a powerful Roman general, loved by the people and the aging Emperor, Marcus Aurelius. Before his death, the Emperor chooses Maximus to be his heir over his own son, Commodus, and a power struggle leaves Maximus and his family condemned to death. The powerful general is unable to save his family, and his loss of will allows him to get captured and put into the Gladiator games until he dies. The only desire that fuels him now is the chance to rise to the top so that he will be able to look into the eyes of the man who will feel his revenge.