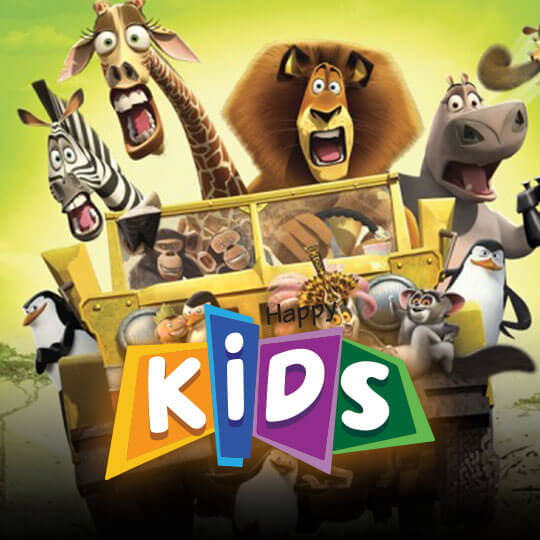 Happy Kids is packed to the brink with all the latest, most celebrated animated series and movies that will delight your kids.
They will watch their favourite characters in beautiful, non-violent cartoons. Special slots are also dedicated to teenagers that are able to watch best family movies and animated hits.
Read more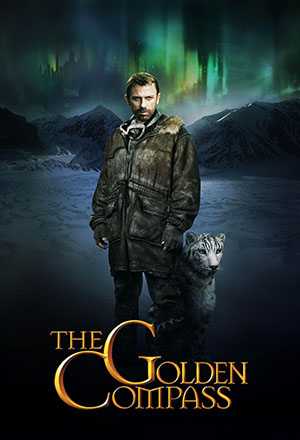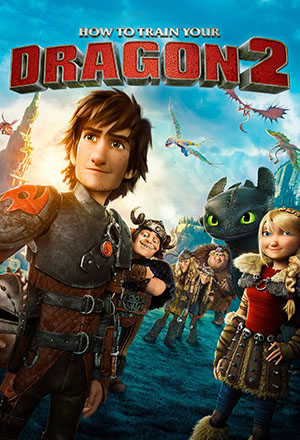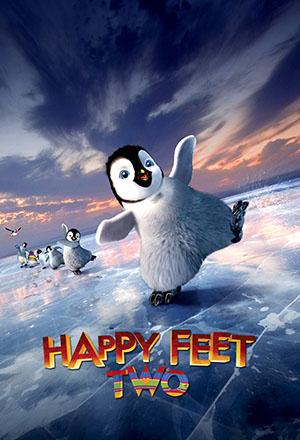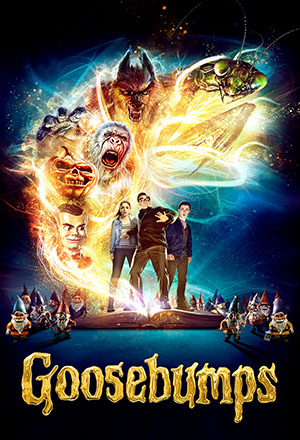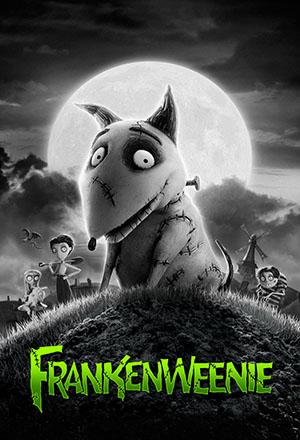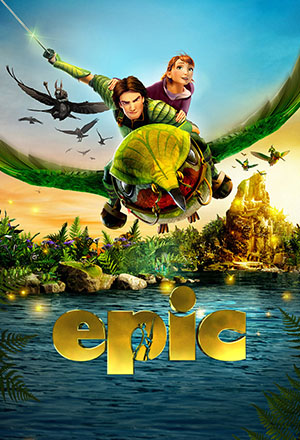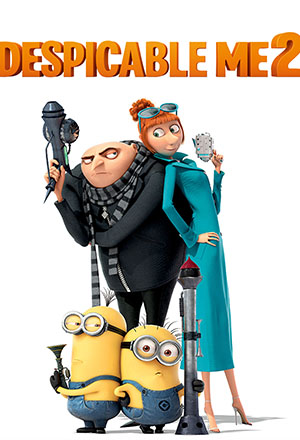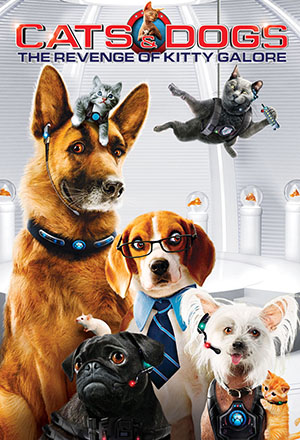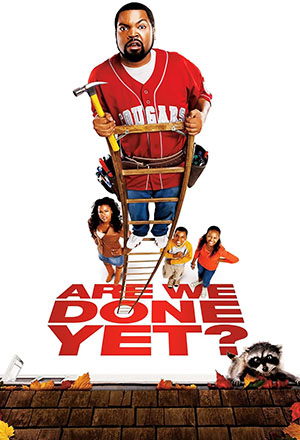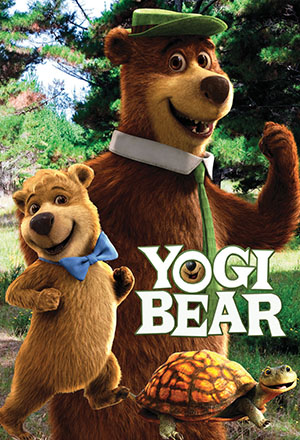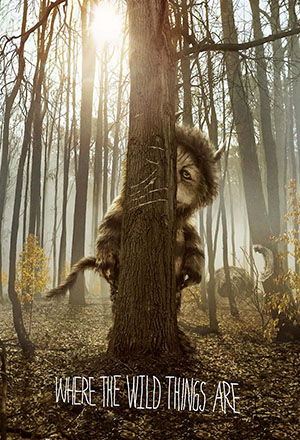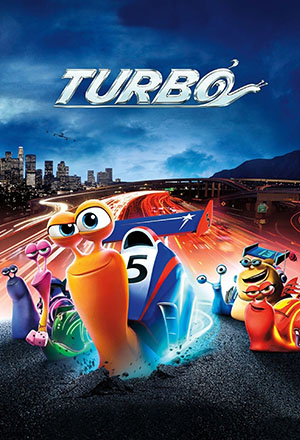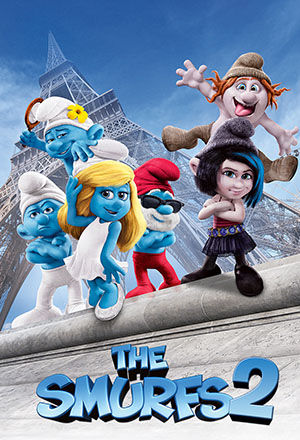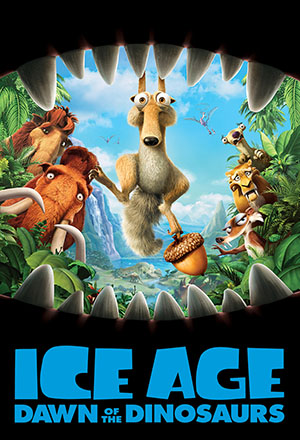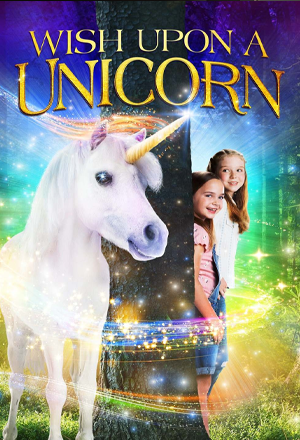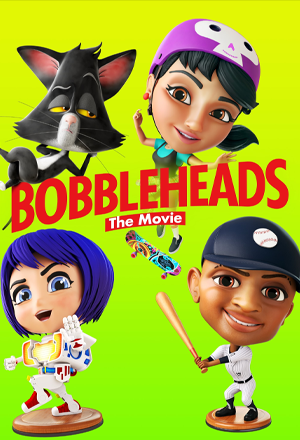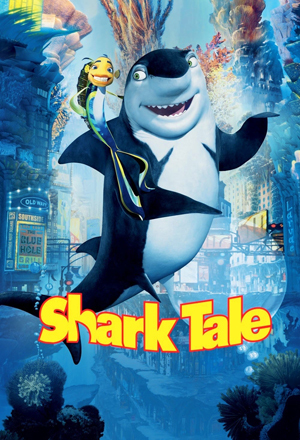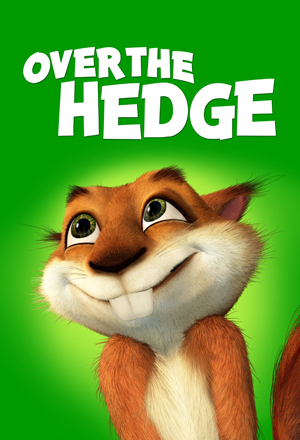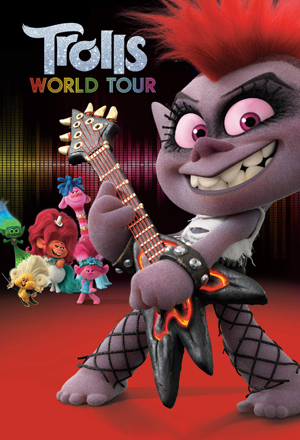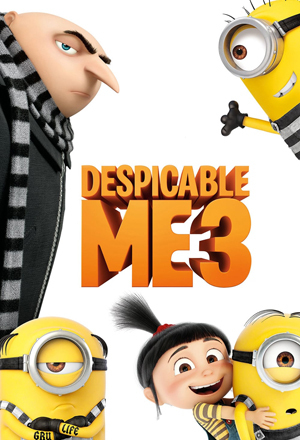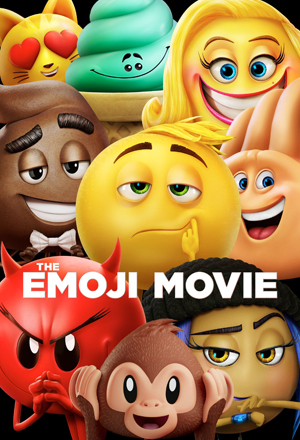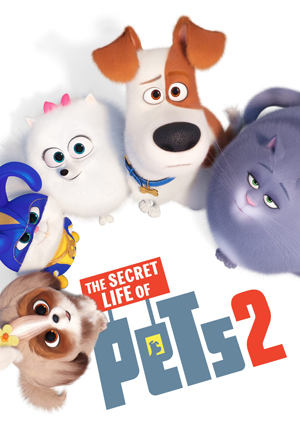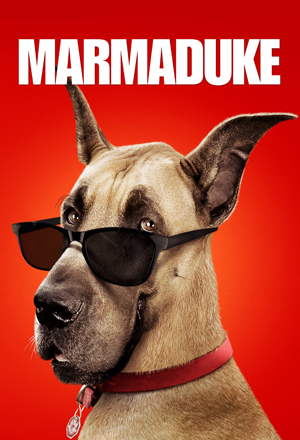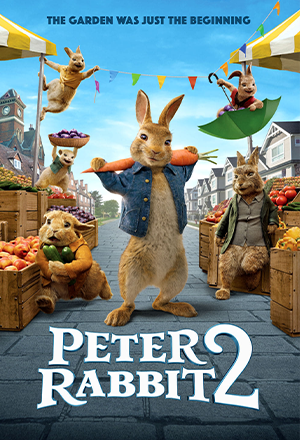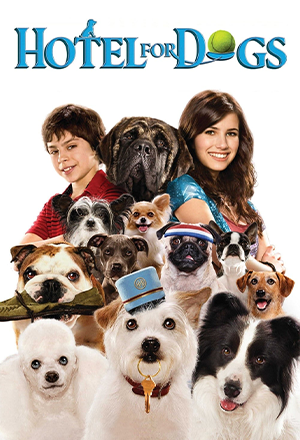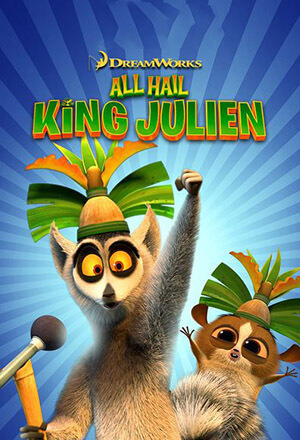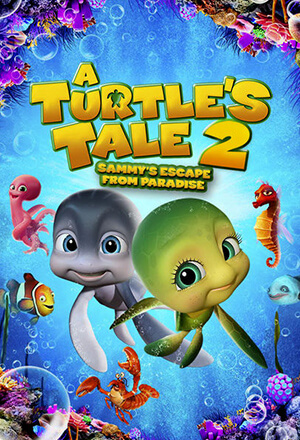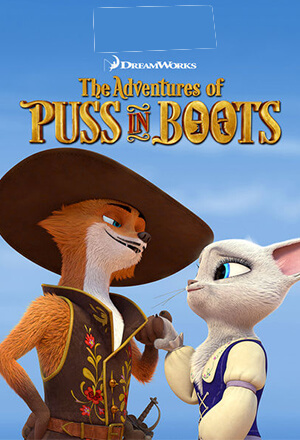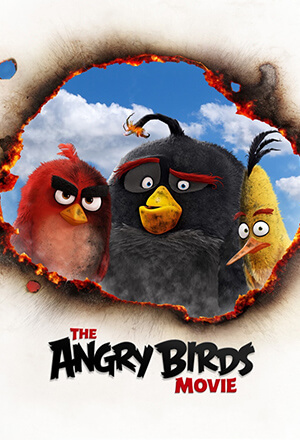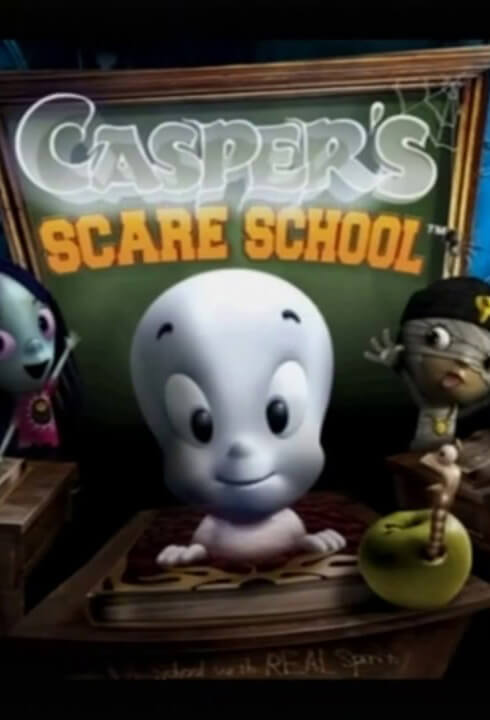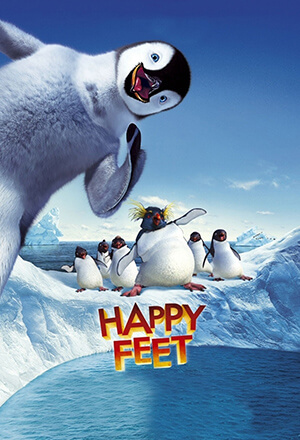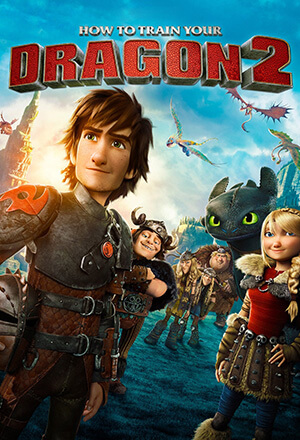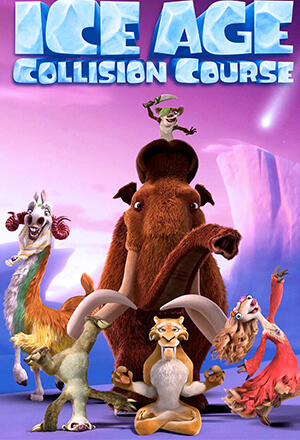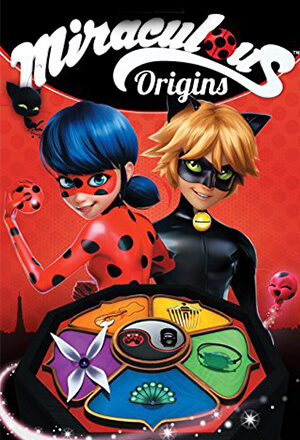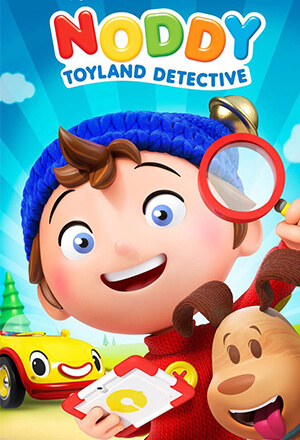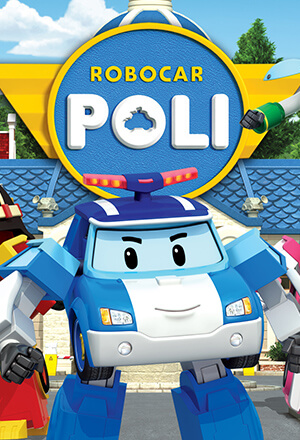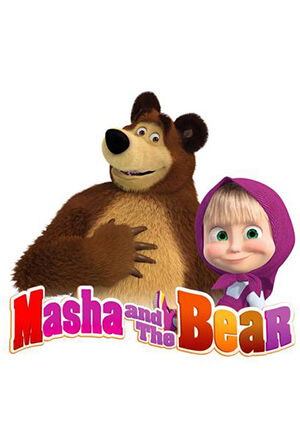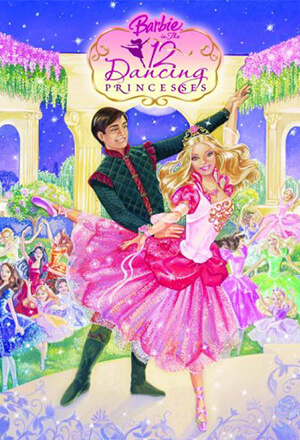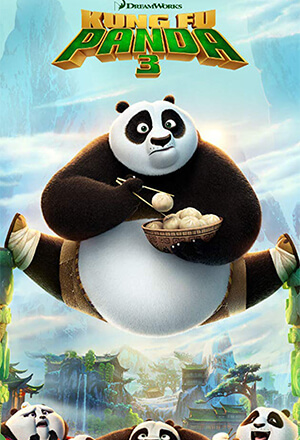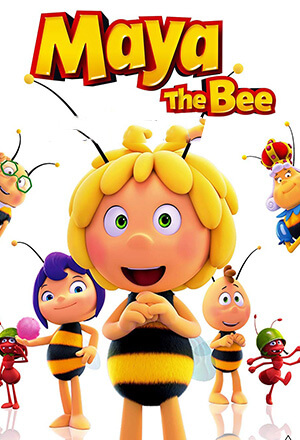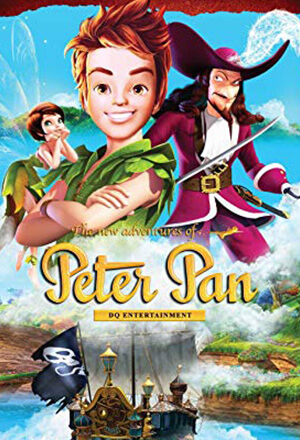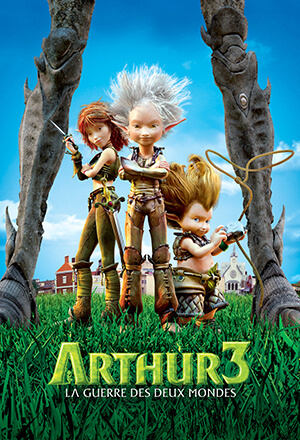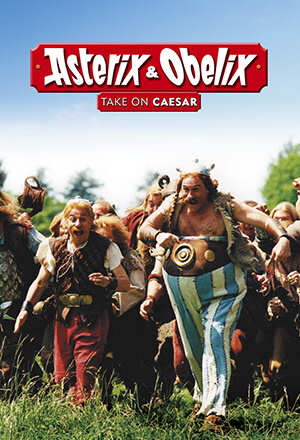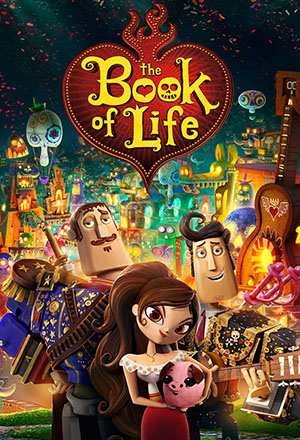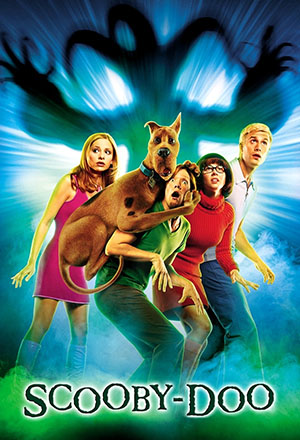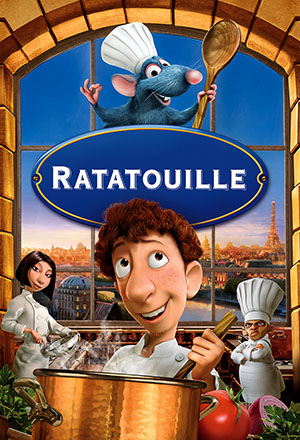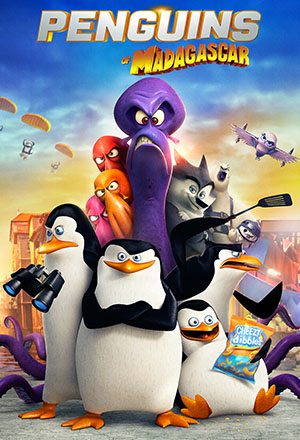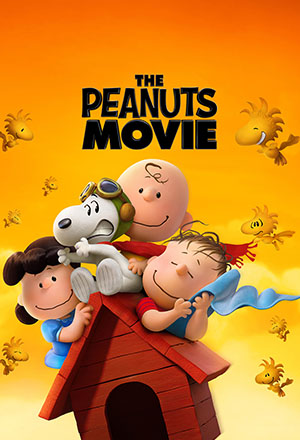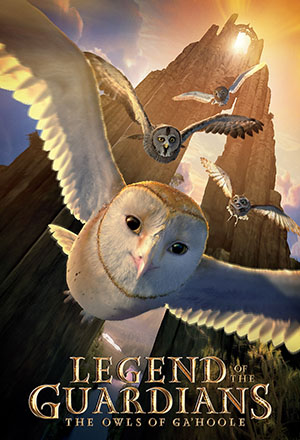 The Golden Compass
Based on the first volume in Philip Pullman's best-selling, award-winning trilogy, His Dark Materials, THE GOLDEN COMPASS unfold s an epic fantasy adventure set in a parallel world, where science and magic intertwine.  Twelve-year-old Lyra Belacqua (played by newcomer Dakota Blue Richards) sets out to rescue her best friend, and ends up on an extraordinary quest to save not only her  own world, but ours and others as well. Academy Award winner Nicole Kidman and stars with Daniel Craig in this triumph of the i magination. Filled with fascination, depth and wonder, Pullman's saga presents the eternal struggle of good vs. evil — and the power of one young girl heal a rift torn in the fabric of the universe.
How to Train Your Dragon
Long ago up North on the Island of Berk, the young Viking, Hiccup, wants to join his town's fight against the dragons that continually raid their town. However, his macho father and village leader, Stoik the Vast, will not allow his small, clumsy, but inventive son to do so. Regardless, Hiccup ventures out into battle and downs a mysterious Night Fury dragon with his invention, but can't bring himself to kill it. Instead, Hiccup and the dragon, whom he dubs Toothless, begin a friendship that would open up both their worlds as the observant boy learns that his people have misjudged the species. But even as the two each take flight in their own way, they find that they must fight the destructive ignorance plaguing their world.
Happy Feet Two
Mumble (Elijah Wood) the penguin, now called the Master of Tap, has an unusual problem: Erik, his son, is reluctant to dance. Erik runs away from home and encounters the Mighty Sven (Hank Azaria) — a penguin that can fly. Poor Mumble can't compete with Erik's unusual new role model. But, when the world is shaken by powerful forces, Erik gets a chance to see his father's true colors as Mumble gathers all creatures great and small to set things right again.
Goosebumps
RL Stine, the author of "Goosebumps", is shocked when demons from his books come to life and spread havoc in Delaware. He, along with his daughter and his friend, tries to get them back in the books.
Frankenweenie
Victor invites trouble when he revives his dead pet dog Sparky after ii is hit by car. Now, Sparky looks like a monster and terrifies Victor's neighbours.
Epic
The teenager Mary "MK" Katherine returns to the house of her estranged father Professor Bomba, who is a widower scientist obsessed to find tiny creatures that he believes that would live in the forest. MK does not accept the lack of attention of her father with her and decides to leave him again. However the creatures do exist and protect the forest against the evil Boggans and their leader Mandrake that wish to destroy the forest. Near the solstice, Queen Tara chooses a pod to inherit her healing powers, protected by the Leaf-Men and their leader Ronin. However, they are surprised by an attack of Mandrake and the Boggans and Queen Tara is deadly wounded by Mandrake. Meanwhile, MK is leaving home and she looks for her three-leg dog Ozzy that has ran to the forest. She finds Queen Tara dying and she shrinks MK with her powers and gives the pod to her. Further Queen Tara asks MK to take the pod to Nim Galuu. When Ronin meets them, he decides to bring MK and the pod to Nim Galuu, with the protection of the young Leaf-Man Nod and the slugs Mub and Grub. Along the dangerous journey, they are chased by Mandrake that wants to bloom the pod in darkness to destroy the forest.
Despicable Me 2
While Gru, the ex-supervillain is adjusting to family life and an attempted honest living in the jam business, a secret Arctic laboratory is stolen. The Anti-Villain League decides it needs an insider's help and recruits Gru in the investigation. Together with the eccentric AVL agent, Lucy Wilde, Gru concludes that his prime suspect is the presumed dead supervillain, El Macho, whose his teenage son is also making the moves on his eldest daughter, Margo. Seemingly blinded by his overprotectiveness of his children and his growing mutual attraction to Lucy, Gru seems on the wrong track even as his minions are being quietly kidnapped en masse for some malevolent purpose.
Cats & Dogs: The Revenge of Kitty Galore
In the age-old battle between cats and dogs, one crazed feline has taken things a paw too far. Kitty Galore, formerly an agent for cat spy organization MEOWS, has gone rogue and hatched a diabolical plan to not only bring her canine enemies to heel, but take down her former kitty comrades and make the world her scratching post. Faced with this unprecedented threat, cats and dogs will be forced to join forces for the first time in history in an unlikely alliance to save themselves and their humans.
Are We Done Yet?
Having decided to ditch the city in favor of the suburbs, a newly formed family purchases a quaint "fixer-upper" that proves to be more trouble than they could have ever anticipated. Nick  and Suzanne  have tied the knot, and now the couple is looking for a suitable home in which to raise their family. What better place to bring up adolescents Lindsey and Kevin than a quiet house in the suburbs? Despite their outward excitement at the prospect of moving into their very own home, the family soon discovers that dreams don't come easy as eccentric contractor Chuck Mitchell  clashes with the head of the family while forming a frustratingly close bond with his wife and two step-children. As the promising fixer-upper begins to pose a serious threat to the burgeoning family's bank account, Nick gradually begins to realize that the suburban dream doesn't come cheap.
Yogi Bear
Jellystone Park is celebrating its 100th anniversary, however it may be for the last time, because attendance is down and Mayor Brown wants to close the park and sell the land. If the park is closed, Yogi Bear and Boo Boo will lose their home. They join forces with Ranger Smith to save Jellystone from closing forever. Yogi must really prove in this endeavor that he is "smarter than the average bear".
Where the Wild Things Are
Max runs away home wearing his wolf costume and mentally travels to an imaginary world where a forest inhabited by ferocious wild creatures crown him as their rules.
Turbo
After a freak accident infuses him with the power of super-speed, Turbo kicks into overdrive and embarks on an extraordinary journey to achieve the seemingly impossible: competing in the world's fastest race, the Indianapolis 500. With the help of his tricked-out streetwise snail crew, this ultimate underdog puts his heart and shell on the line to prove that no dream is too big, and no dreamer too small.
The Smurf 2
When Grgamel learns that Smurfette knows a secret spell that can turn Naughties, Smurf like creatures, into real Smurfs, he kidnaps her. The Smurfs set out to rescue Smurfette.
Ice Age: Dawn of the Dinosaurs
After the events of "Ice Age: The Meltdown", life begins to change for Manny and his friends: Scrat is still on the hunt to hold onto his beloved acorn, while finding a possible romance in a female sabre-toothed squirrel named Scratte. Manny and Ellie, having since become an item, are expecting a baby, which leaves Manny anxious to ensure that everything is perfect for when his baby arrives. Diego is fed up with being treated like a house-cat and ponders the notion that he is becoming too laid-back. Sid begins to wish for a family of his own, and so steals some dinosaur eggs which leads to Sid ending up in a strange underground world where his herd must rescue him, while dodging dinosaurs and facing danger left and right, and meeting up with a one-eyed weasel known as Buck who hunts dinosaurs intently.
Wish Upon a Unicorn
Only eight-years old and little Mia has already had a pretty tough life filled with bad luck and hardship. After the loss of her mother, she, her sister Emma and her troubled father move to Grandma Rose's ranch in the middle of nowhere Montana. They're a broken family looking for a fresh start and needing a miracle. Then, one day in the woods, Mia discovers a unicorn colt- a magical creature that bring luck to anyone who believes in it. Thinking she's found the perfect fix for her family's problems, Mia sets out to use the Unicorn to make life better, only to discover the magic she yearned for was with her all along.
Bobbleheads: The Movie
Featuring an all-star cast of voices including JENNIFER COOLIDGE, KAREN FUKUHARA, KHARY PEYTON, JULIAN SANDS, BRENDA SONG, LUKE WILSON and Academy Award- winning CHER, this hilarious and heart-warming adventure is sure to become a family favorite and fulfill a bobblehead's simple purpose: To bring joy. Get ready for a big shake-up when misfit bobbleheads take on trashy humans and a slobbery dog who crash their home with plans to swap a new baseball player bobblehead for a valuable one of them. With some guidance from Bobblehead Cher, they find the courage to bobble-up for an outrageous battle of wits and wobble.
Shark Tale
Underachiever Oscar (Will Smith) is a pint-sized fish with grand aspiration. When mob-connected great white shark Frankie (Michael Imperioli) is accidentally killed, Oscar concocts a story with Frankie's peace-loving brother Lenny (Jack Black) that it was he who murdered the shark. Suddenly hailed "Sharkslayer" by his aquatic brethren, Oscar has bigger fish to fry when Frankie's father, mob boss Don Lino (Robert De Niro), dispatches his henchmen to track down his son's killer.
Over the Hedge
When a group of forest animals discover a housing development encroaching on their forest land, they meet RJ' s crafty racoon, who food them into finding food for him from the suburbia.
Trolls World Tour
When Queen Barb of the Rock tribe decides to destroy all other genres of music by stealing their techno strings and bringing them under her rule, Queen Poppy sets out to thwart her evil plans.
Despicable Me 3
Gru meets his long-lost twin brother Dru, after getting fired from the Anti-Villain League. However, the siblings find themselves at loggerheads with a child actor-turned-villain.
The Emoji Movie
Gene, a multi-expression emoji, gets sentenced to be deleted after he messes up a message his user Alex sends to his crush. Gene escapes the agents sent to destroy him and accepts his uniqueness.
The Secret Life of Pets 2
At a farm, Max meets the sheepdog Rooster who tries to help him overcome his fears. Back home, Gidget loses Max's favourite toy, while Snowball tries to rescue a white tiger cub, Hu.
Marmaduke
After moving to California with his owner, Marmaduke, a troublesome yet lovable Great Dana, makes new friends and falls in love with Jezebel, a female rough collie.
Peter Rabbit 2: The Runaway
Peter Rabbit runs away from his human family when he learns they are going to portray him in a bad light in they book. Soon, he crosses paths with an older rabbit who him into a heist.
Hotel for Dogs
Forbidden to bring animals home, two siblings secretly take in stay dogs, creating the ideal shelter by transforming an abandoned hotel into an incredible paradise for them.
All Hail King Julien
King Julien is here to party, and no one can stop him from ruling with an iron fist… in the air, wavin' like he just doesn't care! ALL HAIL KING JULIEN brings the wild world of Madagascar to a totally original, totally hilarious and totally insane television series in which the king takes on the craziest adventures the jungle has to offer. A new cast of fantastic, colourful characters joins King Julien himself, along with his second-in-command, Maurice, and his longtime devotee, Mort. It's a riot of colour – not to mention a laugh riot – when viewers ALL HAIL KING JULIEN!
A Turtles Tale 2
Sammy and Ray, leatherback turtles and friends forever, are enjoying an atoll's water and sand, shepherding new hatchlings Ricky and Ella out to sea. Suddenly, a poacher swoops in and ships them off to be part of a spectacular aquarium show for tourists in Dubai. The kingpin of the place, Big D the seahorse, enlists them in his plans for a great escape. But with their new friends Jimbo the bug-eyed blob fish and Lulu the snippy lobster, Annabel the sweet Octopus, and a whole family of penguins, Sammy and Ray hatch breakout plans of their own.
Adventures of Puss in Boots
A spectacular C"G action-comedy, THE ADVENTURES OF PUSS IN BOOTS stars one of DreamWorks Animation's most celebrated characters. The world's greatest fighter, lover (and milk connoisseur) springs to action with mystical, comical tales that take him to exotic locations filled with unforgettable characters.
Angry Birds
A group of birds attempt to attack sheltered enemy pigs while creating as much damage as possible.
Casper's Scare School
Casper (the good ghost) with his friend tries to finish "scare school". But in order to do so he need to scare people (which is against his nature) along the way Casper and friends goes through many mysteries and adventures.
Happy Feet
This is the story of a little penguin named Mumble who has a terrible singing voice and later discovers he has no Heartsong. However, Mumble has an astute talent for something that none of the penguins had ever seen before: tap dancing. Though Mumble's mom, Norma Jean, thinks this little habit is cute, his dad, Memphis, says it "just ain't penguin." Besides, they both know that, without a Heartsong, Mumble may never find true love. As fate would have it, his one friend, Gloria, happens to be the best singer around. Mumble and Gloria have a connection from the moment they hatch, but she struggles with his strange "hippity- hoppity" ways.
How to Train Your Dragon
Long ago up North on the Island of Berk, the young Viking, Hiccup, wants to join his town's fight against the dragons that continually raid their town. However, his macho father and village leader, Stoik the Vast, will not allow his small, clumsy, but inventive son to do so. Regardless, Hiccup ventures out into battle and downs a mysterious Night Fury dragon with his invention, but can't bring himself to kill it. Instead, Hiccup and the dragon, whom he dubs Toothless, begin a friendship that would open up both their worlds as the observant boy learns that his people have misjudged the species.
Ice Age: Collision Course
Scrat's epic pursuit of his elusive acorn catapults him outside of Earth, where he accidentally sets off a series of cosmic events that transform and threaten the planet. To save themselves from peril, Manny, Sid, Diego, and the rest of the herd leave their home and embark on a quest full of thrills and spills, highs and lows, laughter and adventure while traveling to exotic new lands and encountering a host of colorful new characters.
Miraculous: Tales of Ladybug & Cat Noir
Marinette Dupain-Cheng, a shy high-school student, has inherited some magical ladybug-shaped earrings. The ornaments grant the power of Luck to whoever wears them. Yet there is one condition : they have to be worn in an altruistic manner, or else, beware of the consequences . Whenever the situation needs it, Marinette turns into LADYBUG, the guardian angel.
Noddy Toyland Detective
Noddy turns detective. Accompanied by his dog Bumpy and car Revs, Noddy travels to the four corners of Toyland to investigate mysteries. Big Ears and Clockwork Mouse appear alongside new toys Deltoid, Smartysaurus and Pat-Pat the Panda.
Robocar Poli
Cartoon showing toddlers important life lessons while teaching them that police, fire, and rescue are good people and just want to help others. Cars transform during the show to be useful and help others.
Masha and the Bear
Masha and the Bear are heroes of Russian folklore, known to all Russian children. Just that in the series they are different and live in the modern world, which gave the creators from Animaccord Animation Studio the ability to bring new possibilities to their interactions. Series tell us about a unique relationship between two main characters. Masha is an exceedingly active little girl who can't sit still on one place and has to make everything a business of her own. The Bear is a big and hearty guy who loves comfort and quietness.
Barbie in the 12 Dancing Princesses
King Randolph sends for his cousin Duchess Rowena to help turn his daughters, Princess Genevieve and her 11 sisters,
into better ladies. But the Duchess takes away all the sisters fun, including the sisters favorite pastime: dancing.
Thinking all hope is lost they find a secret passageway to a magical land were they can dance the night away.
But what happens when their father suddenly turns ill? Will they be able to save him in time?
Kung Fu Panda 3
When Po's long-lost panda father suddenly reappears, the reunited duo travels to a secret panda paradise to meet scores of hilarious new panda characters. But when the supernatural villain Kai begins to sweep across China defeating all the kung fu masters, Po must do the impossible-learn to train a village full of his fun-loving, clumsy brethren to become the ultimate band of Kung Fu Pandas.
Maya The Bee
The story of a young bee named Maya and her adventures.
The new adventures of Peter Pan
When Wendy Darling and her brothers John and Michael are whisked away to Neverland by the strange and cheeky Peter Pan, Wendy can't believe their childhood stories are coming true! Next thing they know, the gang are confronting the terrible Captain Hook, mingling with talking trees and saving a Native American princess from the claws of a strange creature…But above all, in this 26 x 26′ 3D animated series (with Stereoscopic elements), the Darling children will learn how to grow up…in the only place where you never grow up!
Arthur 3: The War of the Two Worlds
Maltazard, the Evil M, is now 7 feet tall and evolving among the humans, causing terror wherever he goes. His goal is simple: forming an army of giant henchmen and ruling over the universe. Meanwhile, Arthur is still a Minimoy, and thus in a state where he's unable to fend him off. With the help of Selenia and Betameche, he hatches a plan to regain his usual size: all they must do is infiltrate Arthur's house through the pipeworks, catch an electric train from his bedroom to his grandfather's study and find an elixir that will make him grow back to his human size. Sounds simple enough, if it weren't for Darkos, Maltazard's own son, hot on their tails.
Check availability in your territory.
Asterix & Obelix vs Caesar
The well-known little village from the Asterix and Obelix-comic books is in trouble: It is the last place not controlled by Rome. When Tax collector Claudius Incorruptus does not get his money from the villagers, Julius Caesar himself comes to the place to see what's so special about their resistance. A special magic potion, prepared by the village's druid, gives incredible power to those who drink it. And Obelix, who fell into the pot as a child has been invincible ever since. With the help of Tullius Destructivus, an intrigeur, the Romans try to get Obelix and the druid into their hands in order to wipe the little village off the map, when the last potion of it's stock has been used up. But each individual also has some plans of his own…
Check availability in your territory.
The Book of Life
THE BOOK OF LIFE is the journey of Manolo, a young man who is torn between fulfilling the expectations of his family and following his heart. Before choosing which path to follow, he embarks on an incredible adventure that spans three fantastical worlds where he must face his greatest fears. Rich with a fresh take on pop music favorites, THE BOOK OF LIFE encourages us to celebrate the past while looking forward to the future.
Scooby-Doo
Throughout the ages, one hero has cowered above the rest…"  That lovable, easily frightened Great Dane, Scooby-Doo, makes his  big-screen debut in this live-action/animated feature film.  Scooby accompanies the Mystery, Inc. crime-solving sleuths–Shaggy  (Matthew Lillard), Fred (Freddie Prinze, Jr.), Daphne (Sarah Michelle Gellar) and Velma (Linda Cardellini)–as they investigate  a series of paranormal incidents at Spooky Island, a spring-break hot spot owned by Emile Mondavarious (Rowan Atkinson).  Befor e the supernatural secrets scare away the college crowd, the gang must crack the case, save themselves and, possibly, the world!   Zoinks!  Be Afraid.  Be Kind Of Afraid.
Ratatouille
In the hilarious new animated-adventure, Ratatouille, a rat named Remy dreams of becoming a great chef despite his family's wishes and the obvious problem of being a rat in a decidedly rodent-phobic profession. When fate places Remy in the city of Paris, he finds himself ideally situated beneath a restaurant made famous by his culinary hero, Auguste Gusteau. Despite the apparent dangers of being an unwanted visitor in the kitchen at one of Paris' most exclusive restaurants, Remy forms an unlikely partnership with Linguini, the garbage boy, who inadvertently discovers Remy's amazing talents. They strike a deal, ultimately setting into motion a hilarious and exciting chain of extraordinary events that turns the culinary world of Paris upside down. Remy finds himself torn between following his dreams or returning forever to his previous existence as a rat. He learns the truth about friendship, family and having no choice but to be who he really is, a rat who wants to be a chef.
Penguins of Madagascar
Super spy teams aren't born…they're hatched. Discover the secrets of the greatest and most hilarious covert birds in the global espionage biz: Skipper, Kowalski, Rico and Private. These elitists of the elite are joining forces with a chic undercover organization, The North Wind. Led by handsome and husky Agent Classified (we could tell you his name, but then…you know). Together, they must stop the villainous Dr. Octavius Brine, from destroying the world as we know it.
The Peanuts Movie
Charlie Brown, Snoopy, and the whole gang are back in a heartwarming story. A new girl with red hair moves in across the street, and Charlie Brown falls in love. Now he tries to impress the red haired girl to make her feel like he's a winner, but Charlie Brown just can't do anything right. At the same time, Snoopy is writing a love story about his continuing battles with The Red Baron. Then Charlie Brown has accomplished something never done before. He gets a perfect score on his standardized test, but there has been a mistake. Should he tell the truth and risk losing all of his newfound popularity? Can Charlie Brown get the girl to love him or will he go back to being a nothing?
Legend of the Guardians: The Owls of Ga'Hoole
Soren, a young owl, is kidnapped by the evil owl of St Aegolious and want to turn him into a soldier. He escapes with some of his friends and warns the mythical guardians about the evil plan.