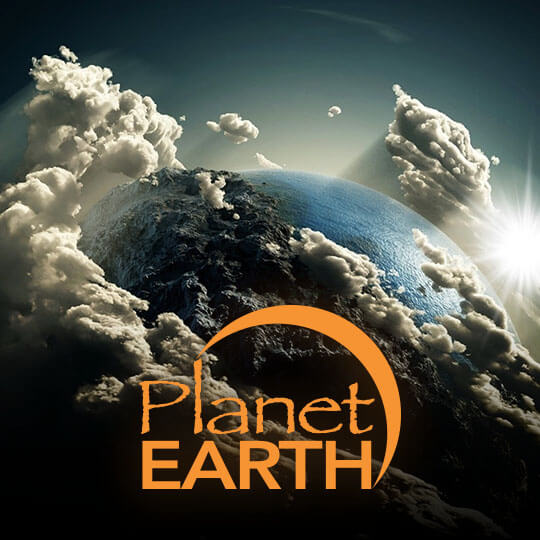 World at Your Screen
Planet Earth is your window into a world of endless discovery, showcasing a rich diversity of programming.
From captivating human stories and global cultures to cutting-edge technology, hidden mysteries, and breathtaking natural landscapes, our channel has something for every curious mind. Tune into Planet Earth, and you'll never be bored again.
Read more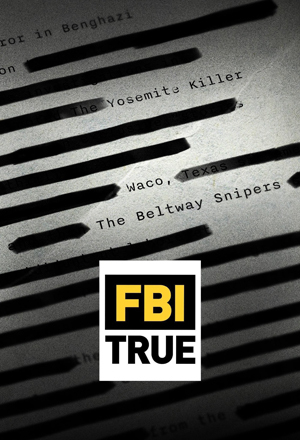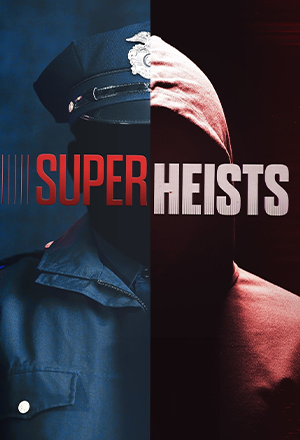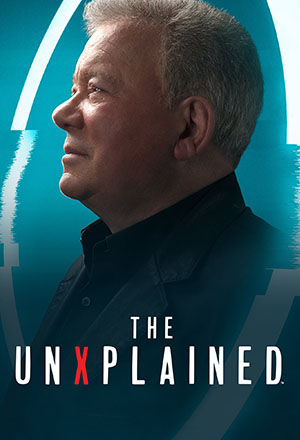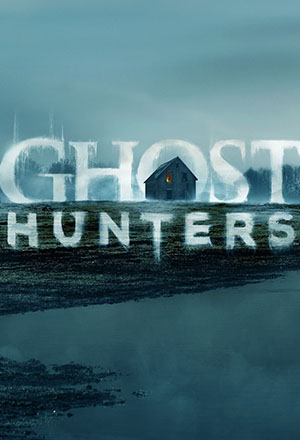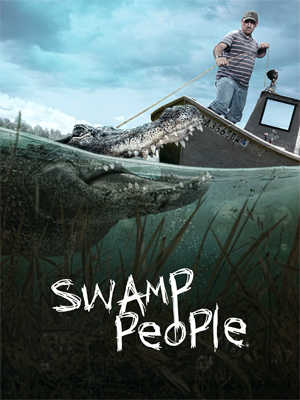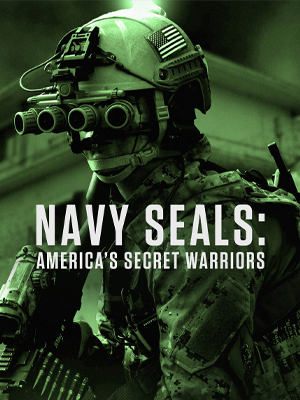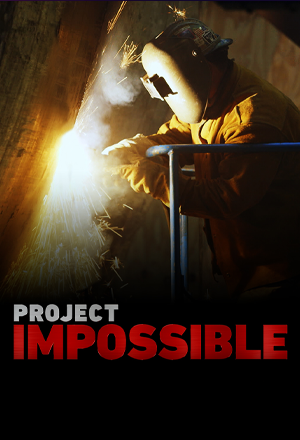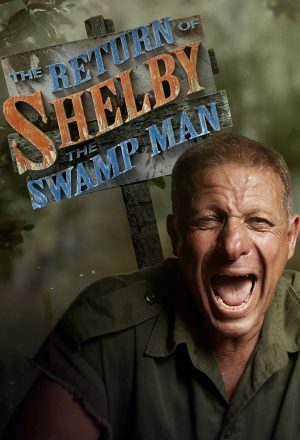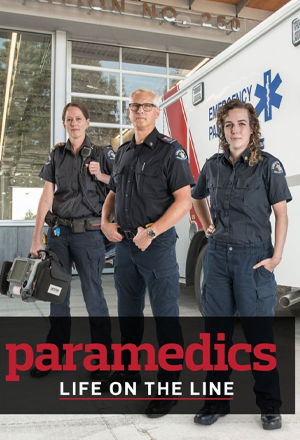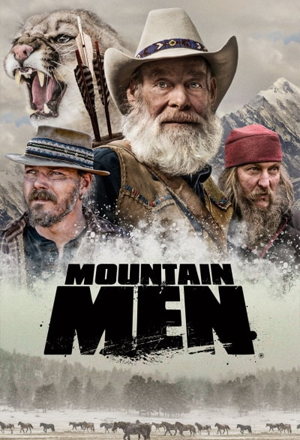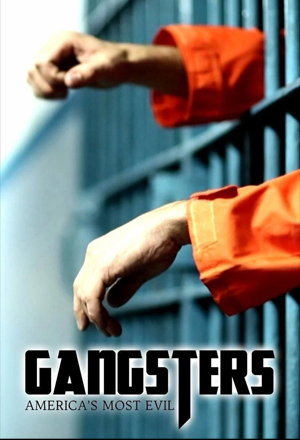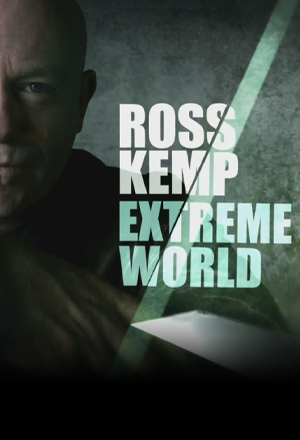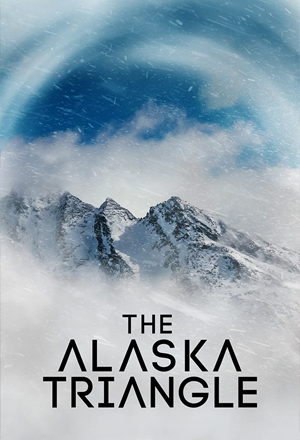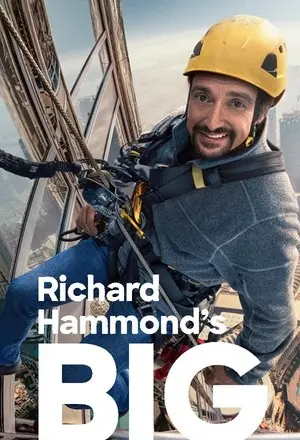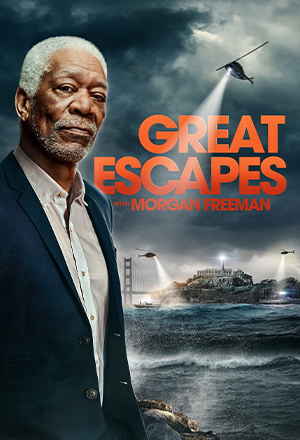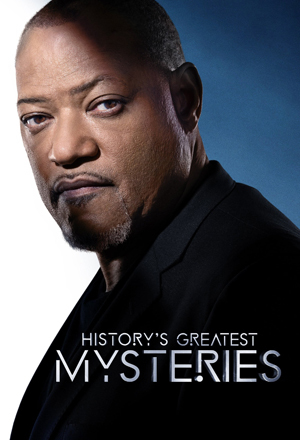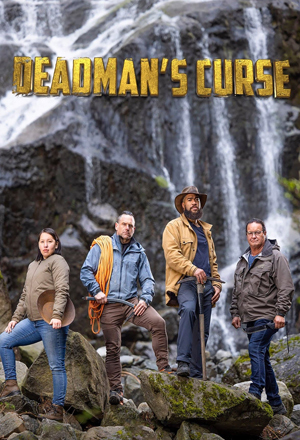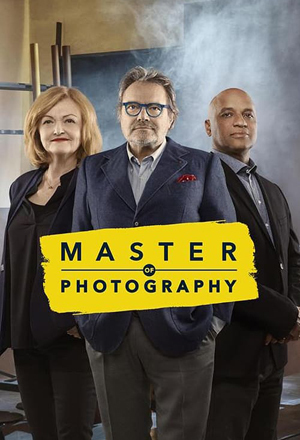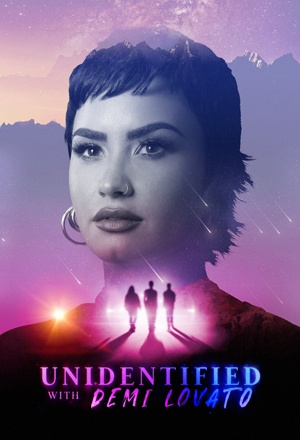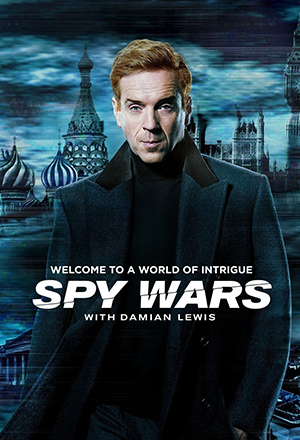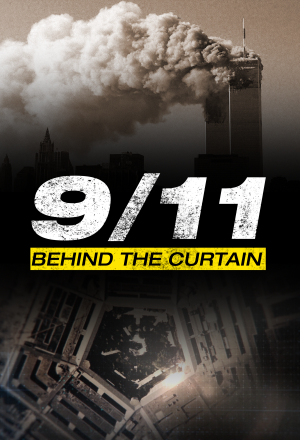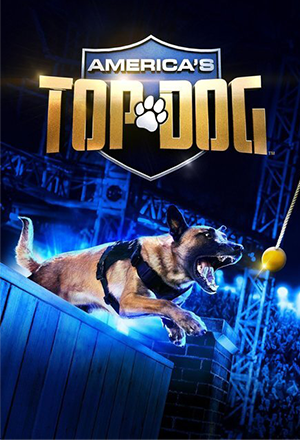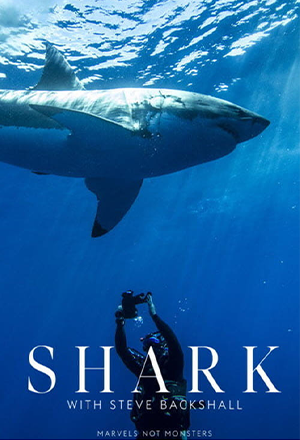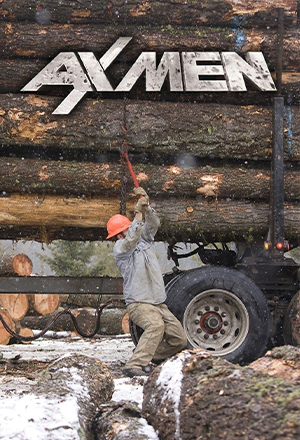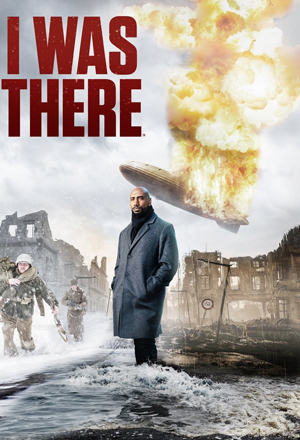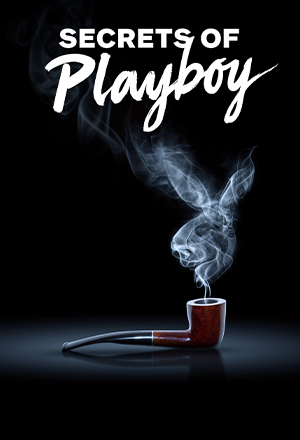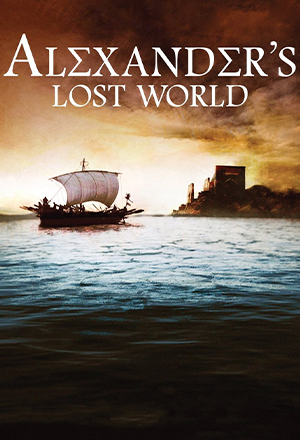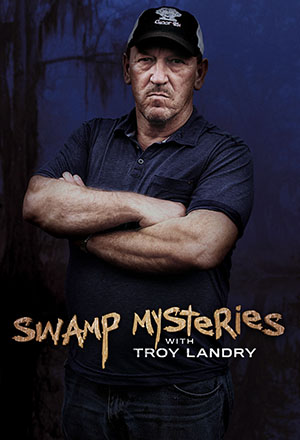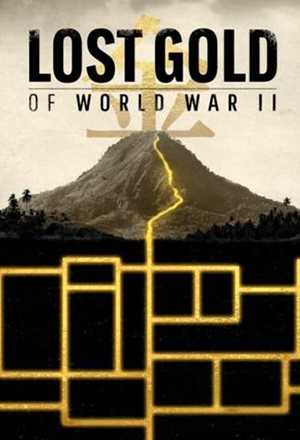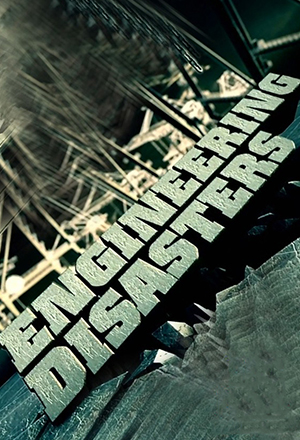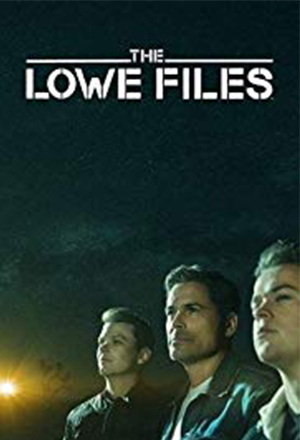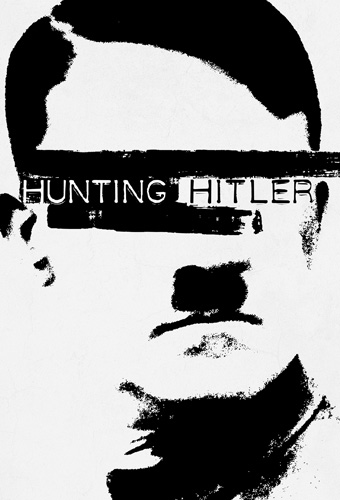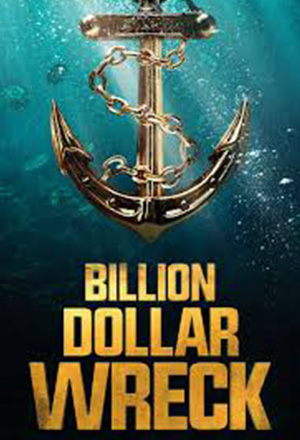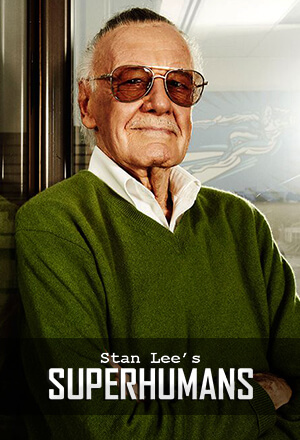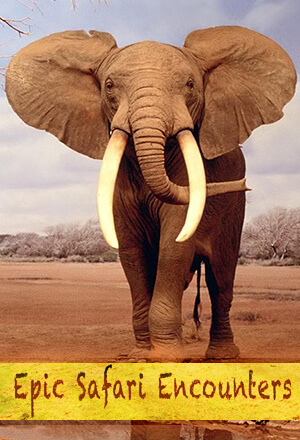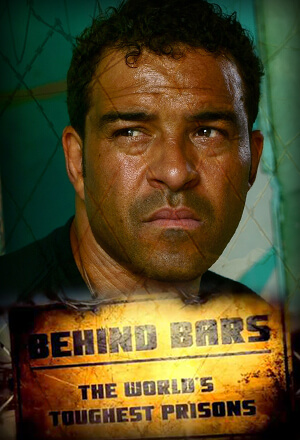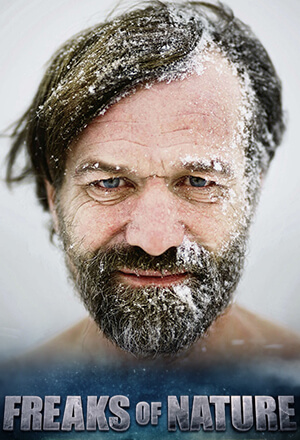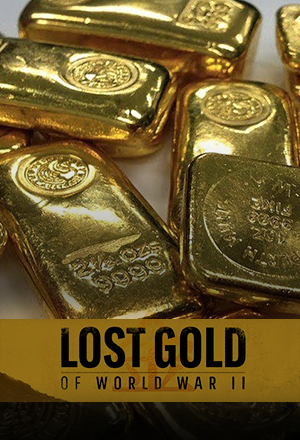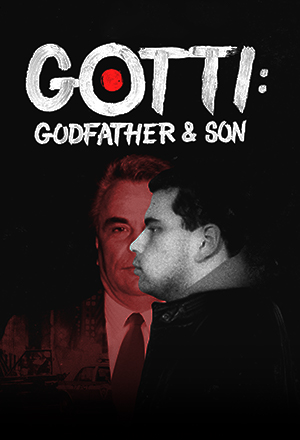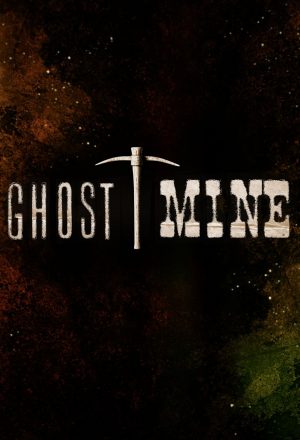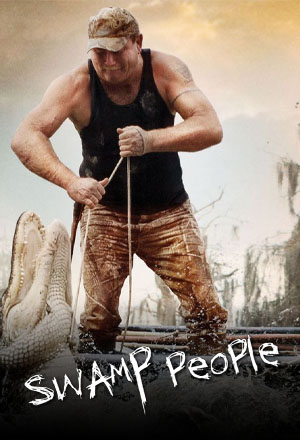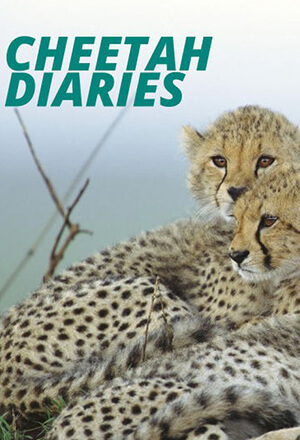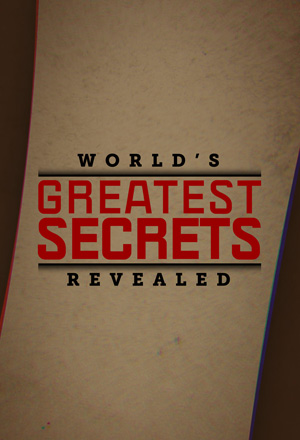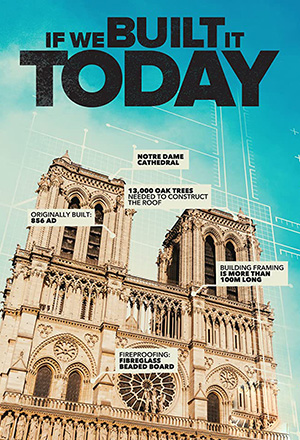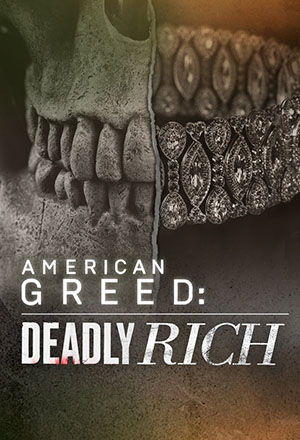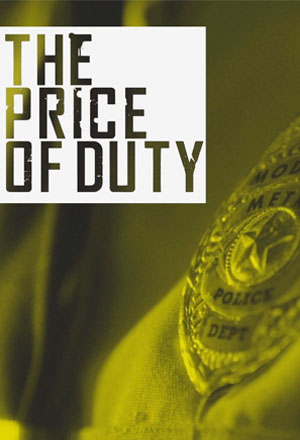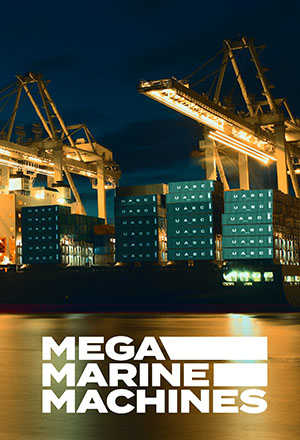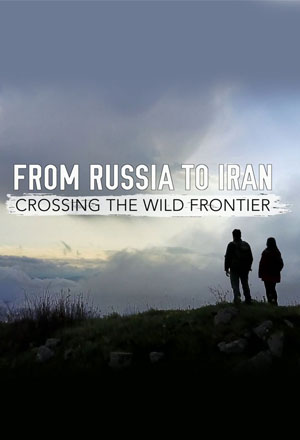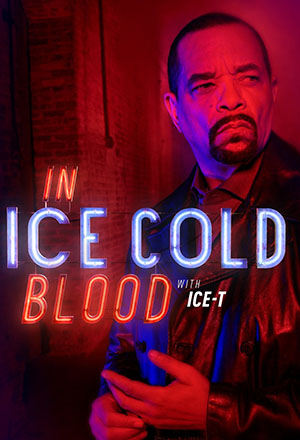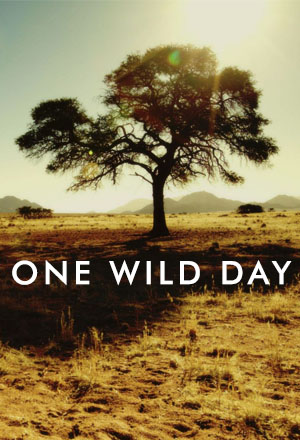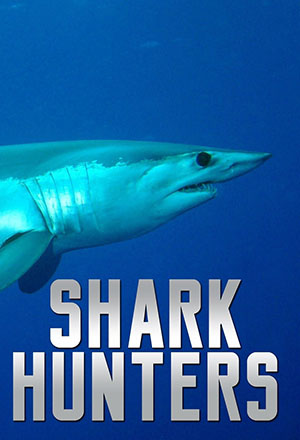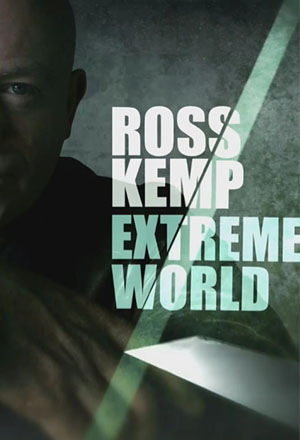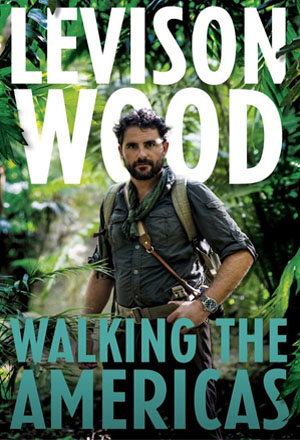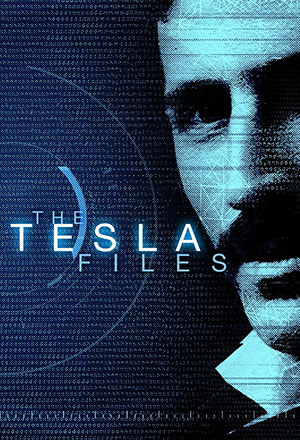 FBI True
It follows FBI agents' world with surveillance video, interrogations with hostage takers and terrorists, and photos from the agents' collections.
Super Heists
Investigators examine the crime of master thieves from two points of view: masterminds themselves and the investigators who pursue them.
The Unxplained with William Shattner
From the producers of Ancient Aliens® and The Curse of Oak Island® From alleged UFO encounters to sudden disappearances to evil possessions, series host William Shatner attempts to get to the truth behind the most bizarre and mysterious events ever reported. With the help of the world's top scientists, first-hand "experiencer" accounts, and dramatic reenactments, viewers gain shocking insight into what's really happening–and why.
Ghost Hunters
One of the most successful paranormal series of all time is back? And, it's bigger and better than ever. Original cast member Grant Wilson returns with an all-star, handpicked team to help people struggling with unexplained supernatural phenomena. New proprietary ghost-hunting technology will allow viewers to actually see a ghost for the first time on television.
Swamp People
Welcome to one of America's last frontiers: the wild swamplands of Southern Louisiana, a place whose history stretches back to the 17th century. It's the start of the most exciting-and dangerous-time of year for the swampers, the month-long alligator season. During this 30 day window, swampers make most of their annual income culling gators. Follow these swampers through a time of year that is crucial to their survival: the 30-day alligator hunting season. At its core, this is a uniquely American story of a proud and skillful people fighting to maintain an ancient way of life in a rapidly modernizing world, despite the many perils and trials that stand in their way.
Navy Seals: America's Secret Warriors
"Navy SEALs: America's Secret Warriors" offers an in-depth look at one of the most elite fighting forces in the world, from the underwater demolition teams that helped secure the beaches of Normandy through their evolution into the elite fighters of today.
Project Impossible
Project Impossible is an original series that follows a new generation of epic engineering projects that were considered unthinkable just a few years ago. Each episode of Project Impossible features multiple stories that illustrate man-made projects that are crucial to our future.
The Return of Shelby the Swamp Man
Deep within the Louisiana Bayou, an American hero is down, but not out. For living legend Shelby Stanga, the last two years have been his hardest. But now he's back with a new show and a new enterprise: salvaging sunken boats. Follow along as Stanga hunts snakes, employs his own version of swamp medicine, and outfits a massive barge in preparation for the biggest payday of his life.
Paramedics: Life on the Line
This gripping documentary series follows a group of inner city paramedics as they tackle a wide array of medical emergencies each and every day on the job. These important medical professionals must take quick action the moment they receive an emergency call, swiftly come to the aid of the patients, and safely pass them off to the ER staff. This 10-episode series takes viewers behind the scenes, revealing the intense and wide-ranging challenges these first responders face as they race to saves.
Mountain Men
There are men in America who must still make their living off the land; hunting and trapping to provide for their families. They are MOUNTAIN MEN. Their very survival is predicated on utilizing ancient skills perfected over hundreds of years. This series features a variety of men from Appalachia to the Rocky Mountains to Alaska and follows them as they race against winter to obtain the sustenance and money needed to make it through the coldest months of the year. Eustace Conway lives deep in the mountains of North Carolina on the "Turtle Bay Reserve." He moved here two decades ago in search of a more "truthful" existence. In the years since, he's built a home, and survived by hunting, fishing and raising animals. Tom Orr lives with his wife on the Yaak River in Montana. He is 100 miles from the nearest town, a place he hasn't ventured to in 10 years. John is a trapper by trade and to prepare for winter, he must earn enough money to obtain the supplies he needs. Marty Meierotto, his wife Dominique and their daughter Noah live in the small Alaskan town of Two Rivers. Every month, Marty pilots his bi-plane, traveling into the bush in search of the wolverine and lynx pelts he needs to make a living. While he's on the Black River, he must hunt moose and caribou to survive in the wilderness. Together, they represent America's true MOUNTAIN MEN.
Gangster American
Spin off title of American Gangster Gangsters: America's Most Evil is a cinematic documentary series that explores the rise and fall of some of the most nefarious and notorious criminals brought to justice by the United States government. From thugs to lethal beauties , outlaws to kingpins, each episode profiles these gangsters and reveals their sinister motives, transgressions and the circumstances that eventually led to their downfall.
Ross Kemp: Extreme World
Actor Ross Kemp is back with another documentary series, the time focusing on people around the world involved in illicit trading and other heinous crimes. In each episode, the former 'EastEnders' actor confronts criminals responsible for drug dealing, human trafficking, murder and rape, an he also talks with the authorities who are attempting to bring these gangs down. Countries that Kemp visits over the course of the series include Syria, Colombia, South Africa, Ukraine and Northern Ireland.
The Alaska Triangle
Experts and eyewitnesses attempt to unlock the mystery of the Alaska Triangle, a remote area infamous for alien abductions, Bigfoot sightings, paranormal phenomena and vanishing airplanes. Throughout the series, we meet a woman whose idyllic Alaskan dream soon descends into a paranormal nightmare, as she starts to suffer attacks by an unseen force. Recent sightings may prove that a Native American legend about a mysterious race of giants is true. The series also explores The Missing Douglas and whether an interdimensional portal in the Alaska Triangle led to the disappearance of the airplane carrying 44 military personnel in 1950.
Richard Hammond's Big
Richard Hammond's BIG. sees him go behind-the-scenes of the largest structures and machines in the world to gain insight into the science of 'big'. Richard will investigate how engineers go about building, maintaining and using these superstructures. With each episode comes a new location and mega structure, which takes him around the globe exploring the likes of the world's longest underground railway tunnel to a cargo ship the size of four football pitches. Richard will meet the unsung heroes behind their development and delve into the science needed to create them via a series of incredible experiments, proving that it's the tiny that makes the truly massive possible.
Great Escape With Morgan Freeman
Famous jailbreaks are the stuff of legend as their true stories are often untold. Now, with dramatic recreations, dynamic storytelling and cutting-edge visual effects, escapes from prisons like Alcatraz will come to life in graphic detail in the new nonfiction series "Great Escapes with Morgan Freeman." Hosted by Academy Award® winner Morgan Freeman, each episode will unearth every step of an inmate's meticulous plan, the escape route and the intense manhunt that immediately followed.
History's Greatest Mysteries
Greatest Mysteries, hosted and narrated by Academy Award® nominee and Emmy
Award® winner Laurence Fishburne, investigates a wide range of historically
compelling topics and the mysteries that pervade each including the Titanic, Roswell,
John Wilkes Booth and Sir Ernest Shackleton's lost ice ship.
Deadman's Curse
Taylor Starr, Adam Palmer, Kru Williams, and Don Froese band together to solve the legend of Slumach's lost gold mine.
Master of Photography
Isabella Rossellini hosts this life-changing competition to find Europe's best photographer. In several European cities, and across various genres – landscape, portrait, nude-12 photographers compete for the $150, 000 prize.
Unidentified With Demi Lovato
Demi Lovato brings viewers on a road trip in search of definitive answers to some of the biggest questions about extraterrestrial life; joined by their sister, a few skeptical friends, leading alien expert and the occasional guest star, Demi investigates recent eyewitness alien encounters, uncovers secret government reports and conducts tests at a UFO hot spots in hopes of exposing the truth.
Damian Lewis: Spy Wars
The truth stories behind some of the most gripping and significant covert operations of the last forty years, looking not only at the thrilling espionage and undercover work, but also the personal and international consequences for those involved.
9/11: Behind the Curtain
One of the most serious crimes in the history of the United States was committed on September 11th, 2001. This docuseries is about what went on behind the scenes, and the people involved.
America's Top Dog
Police and civilian K-9 teams are tested on their speed, agility, scenting ability and teamwork by completing a series of tasks on abstacle courses designed by experts to mimic real-life challenges that the furry heroes face every day on the beat.
Shark With Steve Backshall
World renowned shark expert Steve Backshall presents a revelatory series that reveals the secret wonders of sharks. He will travel the world to dispel these creature's reputations as cold blooded killers. His adventures will take him from the cold following every species of shark. With populations rapidly declining all over the world Steve Backshall hopes that by shedding light on these creatures, it will encourage people to try and save sharks from extinction.
Ax Men
Several logging crews try to make a living and face dangers as they work in the second-growth forests of several states across the USA.
I Was There
A trip back in time, placing host Theo Wilson- the grandson of a Tuskeegee Airman with a passion for history. At the centre of some of the world's most impactful events, to deconstruct how they truly unfolded. Through original archive material, expert testimony and dramatic re-creations using CGI technology to place Wilson in the scene, the series features perspectives on some of the most pivotal moments in history. Wilson is a fly on the wall as he breaks down the barriers between the audience and the action to revisit a series of critical historical events, disasters , triumphs  and true stories to learn unexpected facts in a engaging, fast-moving, and often unpredictable way.
Secrets of Playboy
Archival footage and exclusive interviews with insiders from all facets of the Playboy world, help unravel the glamorous mythology created by the Playboy brand over several decades.
Alexander's Lost World
Investigative journalist David Adams presents this programme on which he takes viewers on a dangerous journey, hoping to become the first man to explore the, 1,500-mile course of the River Oxus through war-torn areas of Afghanistan and Central Asia. Adams' enthusiasm for the ancient world sets him off on the quest to connect the dots between recent archaeological discoveries and accounts dating as far back as Ancient Greece to, ultimately, tell the story of the genesis, life and destruction of the Oxus.
Swamp Mysteries with Troy Landry
Alligator season may be over in Louisiana but King of the Swamp Troy Landry is still on the hunt. After receiving distress calls from family and friends, Troy hits the road to help save America from hostile, menacing, and often mysterious creatures. Be it a behemoth gator on the attack in Mississippi named El Diablo or Garzilla, a man-size gar fish with a taste for flesh, Troy teams up with local experts to hunt them down. It's a battle of wills between a legendary man and legendary beasts.
Lost Gold of World War II
Legend has it that there is a treasure of immense value buried in the Philippine jungle – now a team of American experts, with the help of the only surviving witness, try to uncover the clues to solve the greatest mystery of WW2.
Engineering Disasters
Engineering has built our modern world. Everything from skyscrapers to roads and air travel are here because of Engineering. But what happens when engineering goes horribly wrong? Engineering Disasters goes beyond the headlines to uncover what really happened in the most notorious engineering accidents. What caused an outdoor stage to collapse in Indiana, killing seven? How did a collection of classic Corvettes disappear right out of thin air? Why did a plane's fuselage rip open in mid-flight? What was behind the collapse of a domed stadium? Each hour long episode combines expert and eyewitness interviews, state of the art graphics, and dramatic 'moment of disaster' footage to tell the story behind the world¿s most terrifying engineering disasters.
The Lowe Files
"The Lowe Files" follows Rob Lowe and his two sons as they travel through the country to explore infamous unsolved mysteries, a curiosity that Rob has had since his early childhood days and has now been passed down to his boys.
Hunting Hitler
An FBI cold case that has laid dormant for 70 years leads a group of world-renown investigators on the ultimate manhunt to finally answer the question: Did Adolf Hitler survive World War II? In early 2014 the FBI declassified hundreds of confidential documents showing that Hitler may have not committed suicide but rather escaped to South America after the fall of Germany. A memo from J. Edgar Hoover himself states "American Army officials in Germany have not located Hitler's body nor is there any reliable source that will say definitely that Hitler is dead." Armed with the most cutting edge technology and these newly released FBI files the team will approach this case like a modern death claims investigation. Whether they are investigating a mysterious Nazi lair deep in the Argentinian jungle or diving for evidence of a missing U-Boat that could of shuttled Hitler to South America our team will focus on the tried and tested tenants for solving a fraudulent death case: follow the money where was the subject last seen, eyewitness reports, make contact with known associates and forensics.With declassified worldwide intelligence providing a wealth of new clues and modern technology never before available we reopen this world famous cold case in hopes of solving the mystery surrounding the demise of one of the biggest criminals of all time.
Billion Dollar Wreck
Fifty miles off the coast of Nantucket, 250 feet beneath the Atlantic, lies the RMS Republic and her secret treasure. A famed White Star liner, Republic set sail three years before her sister-ship Titanic and like her, met a similar fate at the bottom of the ocean. As soon as Republic sank, rumours spread of precious cargo, but the Republic has kept her secrets intact for over a century, until now. Life-long treasure hunter Martin Bayerle has devoted the past 35 years of his life researching the Republic and proving the existence of her reputed cargo of 150,000 American Eagle gold coins – a bounty worth a billion dollars in today's economy. Armed with three decades worth of new research, Martin is convinced he now knows the precise location of the gold. Martin and his son Grant will lead a team of salvage divers down the deep, dark and dangerous waters that have held Republic's bounty hostage for a century.
Stan Lee's Superhumans
Spider-Man. X-Men. The Hulk. Fact isn't far from fiction in Stan Lee's Superhmans. The creator of legendary superheroes, series co-host Stan Lee seeks out real life, superhuman counterparts – people whose remarkable powers stem from being genetically different. Lab tests help explain their extraordinary physical abilities. And stories from long-recorded history prove that people like these have always walked among us. Dubbed the most flexible man in the world, series host David Browning Smith adds unique understanding through his personal experience.
Epic Safari Encounters
Join Kristina Guberman as she takes you on a tour of some of the most fascinating and incredible safari destinations in Zimbabwe and Southern Africa. At each destination, Kristina is joined by some of the finest wildlife guides on the planet as they lead her on epic safaris, life-changing experiences and amazing spectacular vistas. The wow factor is at every turn!
Behind Bars: The World's Toughest Prisons
These are six of the toughest prisons in the world. Prisons so tough, even gang bosses and killers learn the meaning of fear. Across four continents, six different prisons, the series "Behind Bars – the World's Toughest Prisons", takes us beyond the gates, walls, barred windows and cells into an unknown world, a world we know exists, but a world nobody wants to think about. Rules and rigid routine in some, total anarchy in others, making it hell on earth for every inmate. Each episode delves into the world of prisoners: newcomers who spend their first night in jail, mothers who have to raise their children behind bars, felons waiting for a court to decide their fate. Their lives are always in someone else's hands.
Freaks of Nature
If you think that people who possess the power to control, manipulate or conquer nature are the stuff of myth and legend, then think again! Living amongst us are nature's greatest adversaries, ordinary, real-life people with special powers that put them above and beyond the rest of us. They can perform extraordinary feats that would kill anyone else who attempted them. Freaks of Nature takes viewers around the globe to meet an elite group of people who have the ability to harness the planet's most deadly forces. Host Tyler Harcott compares an average human – himself! – to these forces of nature, taking on the same challenges, and pushing his own body to extremes. From the man who abseils into the jaws of an active volcano; to the man who rides waves over 80ft high; to Darren Taylor, who dives from 35ft into less than 12 inches of water; to the man who can withstand -20°C, for 90 minutes!
Lost Gold of World War II
It is the last great mystery of WWII. The fabled Yamashita Treasure, a massive stash of gold bars and rubies worth billions, reportedly dumped in a cave by Japanese soldiers retreating from allied forces. While the fortune has become a legend, many experts claim there is no evidence it ever existed. Now, a dedicated group of investigators are resurrecting the dangerous search, using cutting-edge technology in pursuit of the truth, and unimaginable wealth.
Gotti: Godfather & Son
John Gotti Jr. tells the story of how he became the man he is today. When you realize that family is more important than the mafia, that's when he steps out of the shadows. The father lives and dies "by the sword." Very sad but moving.
Ghost Mine
In the remote woods of Oregon lays one of the richest gold mines in the United States. For the last 100 years, it has remained abandoned — until now. Soon to be re-opened by a scraggly group of miners, these hardy souls will battle the elements to find their fortune. But with a rich history of paranormal activity surrounding the mine, they may just find something else.
Swamp People
In the farthest corner of Louisiana lies the nation's largest swamp – a hidden world where nature rules… and man fights back. The Cajuns that live in this forbidding environment follow traditions dating back three hundred years, to the earliest pioneers. They are SWAMP PEOPLE, inheritors of a tradition of self reliance and fierce independence that makes them true American originals. The show follows these swampers through the most important time of their year – the thirty day alligator hunting season. At its core, this is a story of the American spirit – the lost art of doing things the right way and the fierce desire to preserve a dying way of life from the encroaching modern world.
Cheetah Diaries
The Cheetah Diaries is an incredible profile of the work done by an extra-ordinary team of women, cheetahs and dogs. This series chronicles the lives of the cheetah cubs at the centre located just outside Cape Town, South Africa.
World's Greatest Secrets Revealed
The amazing new series that unlocks a world of long hidden secrets. Nothing stays hidden forever, sooner or later it's all about the truth. We reveal and explore the origin, impact and lasting effects of the state-sponsored drug use that helped build – and eventually burn – the Third Reich, together with all the unexplored tunnels they built and answers they hide which were never explained. We will illuminate the hidden history of presidential flight and unveil the incredible history of America's most famous plane. And all the consequences and potential dangers involved if UFO secrets would finally be revealed.
If We Build It Today
This entertaining and exciting science series examines some of the most impressive creations of the ancient world, including The Great Wall of China and the Roman Colosseum, and looks at the challenges for their construction. Taking a fresh approach to revealing their secrets, each episode focuses on one structure, exploring the engineering, design, materials, high-stakes, danger and historic characters involved. Immersive CGI and a deep graphic style connect the modern makers with ancient architects and builders. Comparative reviews of modern techniques, materials, and manpower provide a staggering appreciation for history's builders and ask how long, and how much money, it would take to create the same structures today.
American Greed: Deadly Rich
The rich enjoy luxuries most of us can only imagine. But sometimes, all that wealth, power and greed can be a recipe for murder. From the producers of "American Greed," "American Greed: Deadly Rich" exposes the dark secrets and vicious motives behind shocking murders cases involving some of the world's wealthiest people. Each episode takes viewers through the twists and turns of a new investigation, revealing just how far some people will go in the name of money.
The Price of Duty
"The Price of Duty" takes an in-depth look at the most challenging and disturbing cases of homicide detectives' careers. These appalling murder cases are the ones that pushed the investigators to their limits and continue to haunt them to this day. In each episode, a detective takes viewers on a personal journey through the riveting details of their most difficult investigation, recounting the crushing setbacks and pivotal breakthroughs, while opening up about how the case has changed their life forever. Emotional and powerful, the series explores the lasting impact these unthinkable crimes have on those responsible for solving them.
Mega Marine Machines
From deep-sea danger to mega holiday cruises, helping rivers flow and harvesting power, "Mega Marine Machines" goes deep, unlocking the ultimate challenges of our water planet. Every mystery of the sea, every danger, every unknown, is a technological challenge waiting to be overcome. Today adventurers, explorers, and fortune seekers are drawn more than ever before to the ocean.  Our audience will travel the depth and breadth of our oceans in every gritty fast-paced episode – where cool new tools and technology are pushing the limits in an unforgiving, watery world.
From Russia to Iran: Crossing the Wild Frontier
Former soldier turned explorer, Levison Wood – famous for Walking the Nile, Walking the Himalayas and Walking the Americas – takes on a new expedition in this four-part series: to cross the mighty Caucasus mountain range that lies between Russia and Iran. And as well as a new region of the world, Levison takes a new approach to exploring: making his way by any means necessary. Travelling with the locals and living as they do, Levison's epic, 2,600-mile journey takes him through five countries, crossing the wild lands on the tense frontier between Europe and Asia and visiting some of the most fascinating and diverse places on earth. As before, Levison films much of his expedition himself, capturing extraordinary, intimate moments rarely seen on screen – to deliver television's rawest and most authentic travel series.
In Ice Cold Blood
Hosted by Ice-T ("Law & Order: Special Victims Unit"), this true-crime series weaves together in-depth interviews, dramatic reenactments and archival footage to shine a light on shocking real-life crime cases involving sex, greed and murder. Each hour-long episode explores an intriguing mystery with recollections from the detectives and those closest to the victims, recounting the twists and turns of the case and revealing how lust and greed could drive someone to kill.
One Wild Day
From the producers of the An Amazing Animal Family trilogy, "One Wild Day" is a stunning wildlife series, shot in UHD, with three episodes that brilliantly capture 24 hours in the natural world across different environments: jungles, deserts and grasslands. Starting as the first rays of sun appear, we plunge headlong into the hustle and bustle of natures morning rush hour a million stories unfolding, triggered by the morning sun. Then the day changes dramatically as we enter the silent oppressive heat of midday, before ramping up the action again and witnessing the hi-octane drama of the hunting golden hour just before dusk. Then, each episode takes an uneasy turn, plunging the audience into the horror movie of a night in the wild – a world where weird and terrifying nocturnal hunters rule supreme. Each episode finishes back in the safety of sunrise and the start of a new day.
Shark Hunters
Men come to the Northeast Atlantic from all over the world to hunt for monster sharks. A nightmare for most, but for others a dream. With a shark on the line, these fishermen are focused and have a purpose; to stare down terror, look the devil in the eye and catch the biggest sharks. Three award-winning, east coast monster shark tournaments are pitted against one another, all in search of the ultimate monster shark. A total of 630 boats have a collective six days to catch two fish. The highest combined score is crowned the champion.
Ross Kemp Extreme World
BAFTA-winning documentary maker Ross Kemp travels to six neglected corners of the globe to reveal untold stories of suffering, crime and poverty and to confront those responsible. Over the course of the series, he puts himself in precarious situations in the pursuit of the truth and discovers some chilling realities. In Colombia, he investigates the deadly drug trade that's undermining peace while, in Mozambique, he dives deep into the violent world of animal poaching. He also examines the heroin addiction epidemic in India's Punjab and the disaffected North African migrant population in a Paris suburb that is turning to radical Islam. Ross also travels to the frontline in Syria to witness the cataclysmic effects of ISIS presence.
Walking the Americas
Explorer Levison Wood takes on a new expedition in this 4-part series: to walk the length of Central America from Mexico to Colombia. His 4 million step, 1800-mile journey sees him walk for four months across eight countries and two continents, visiting some of the most fascinating and diverse regions on earth, before attempting to walk through the legendary Darien Gap – 60 miles of near impenetrable jungle that's defeated explorers over the centuries – to reach Colombia in South America. Levison reunites with an old friend, Alberto, who plans to trek the whole way with him through remote, unpredictable, and stunningly beautiful landscapes – from the ancient Mayan ruins of Mexico and Guatemala, across Nicaragua's volcanic fields and on to the tropical shores of the America's Caribbean coastline.
The Tesla Files
Genius inventor and scientist Nikola Tesla died alone in a New York hotel room in 1943. Were trunks containing his groundbreaking designs for free worldwide electricity, weapons, spaceflight, and other futuristic inventions confiscated? A new investigation driven by declassified CIA documents suggests a surprising secret history surrounding this extraordinarily brilliant man.