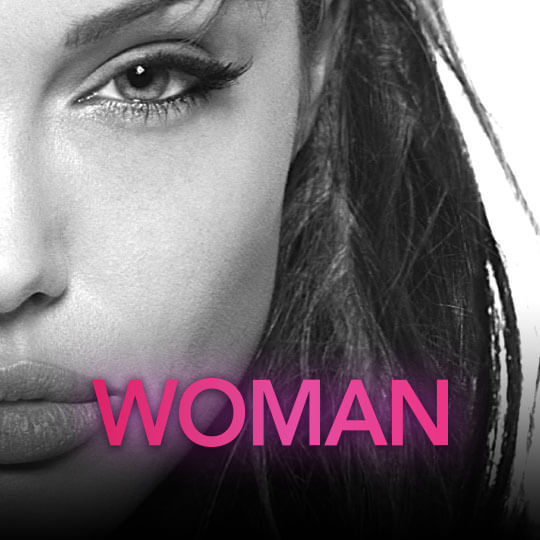 Be Amazing, be Woman!
This channel is specifically tailored to appeal to women and immediately catches the eye with its carefully curated content arranged into thematic day.
This unique channel will keep you entertained with a wide variety of reality, lifestyle, wedding and cooking shows, every day of the week at any time.
Read more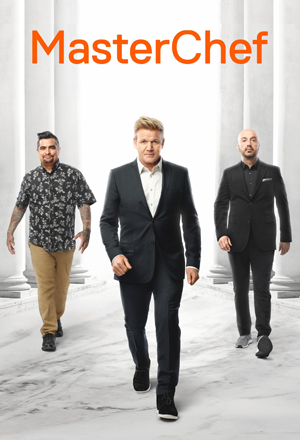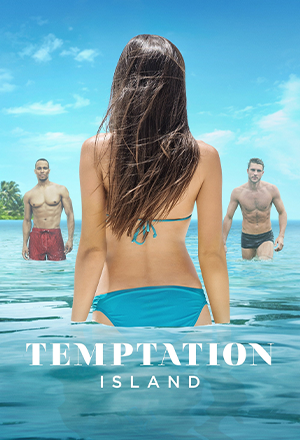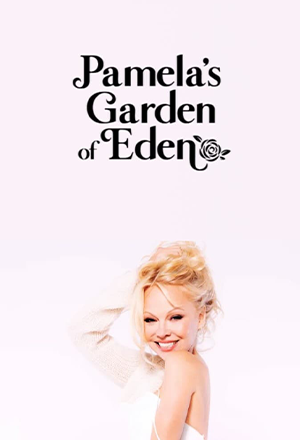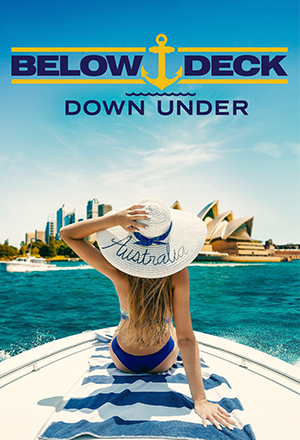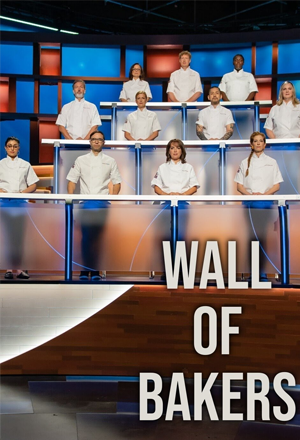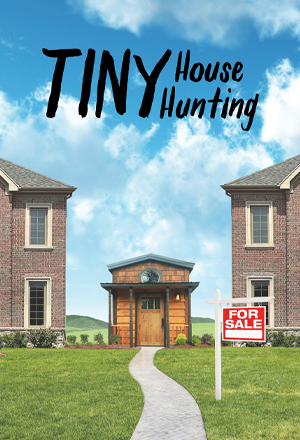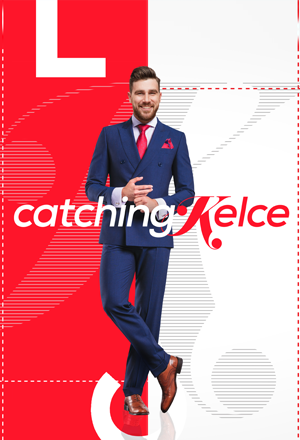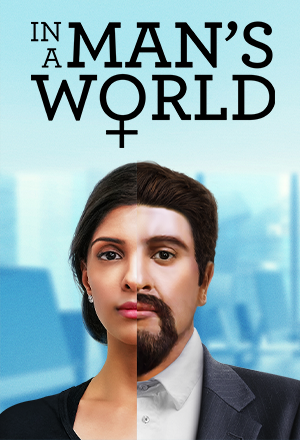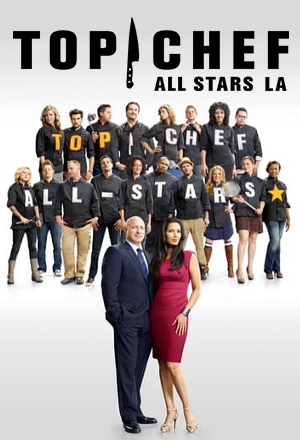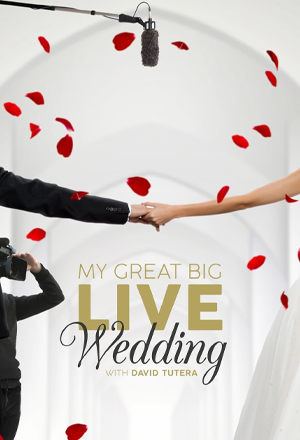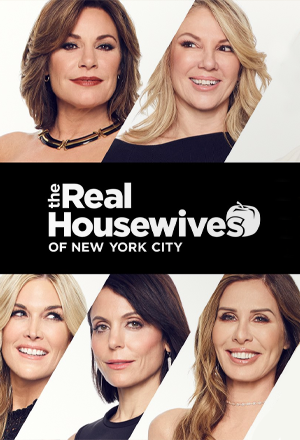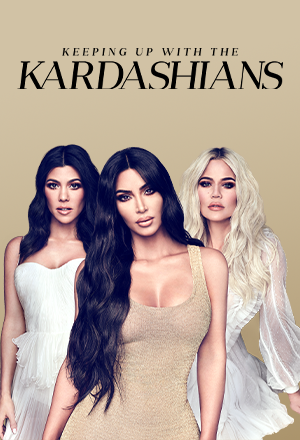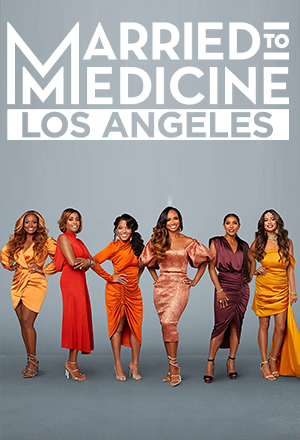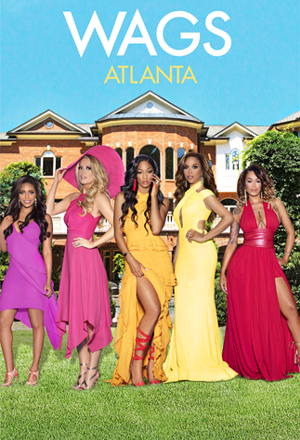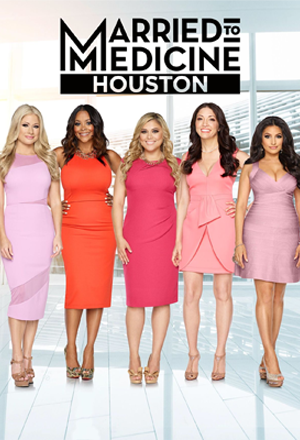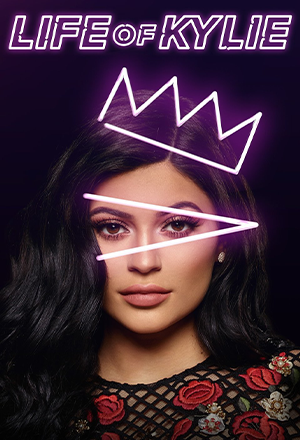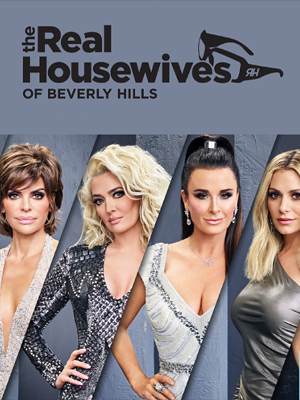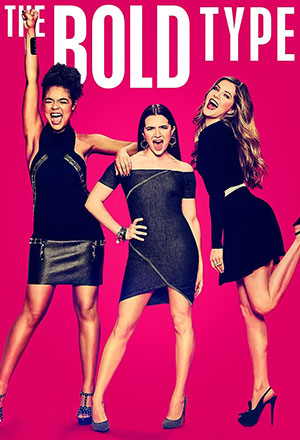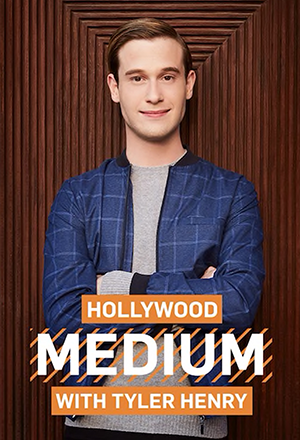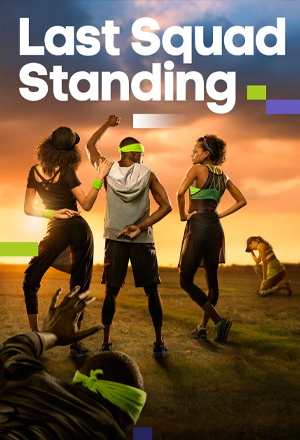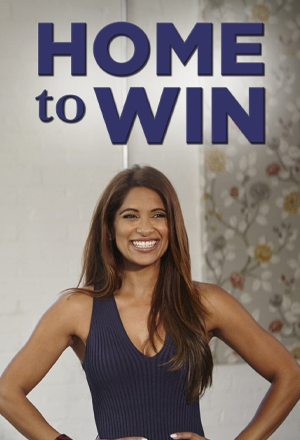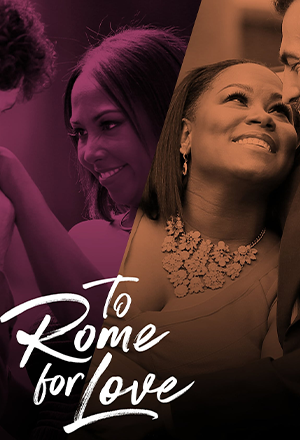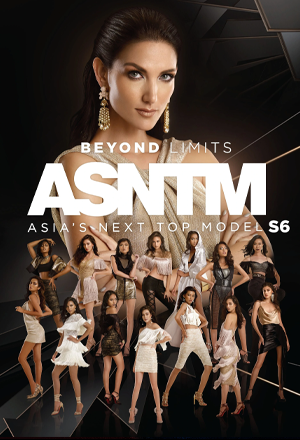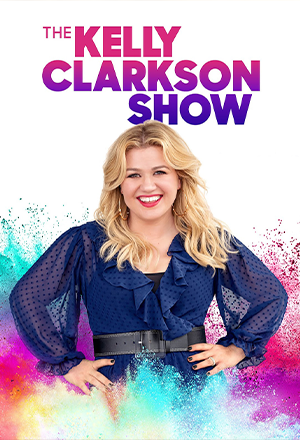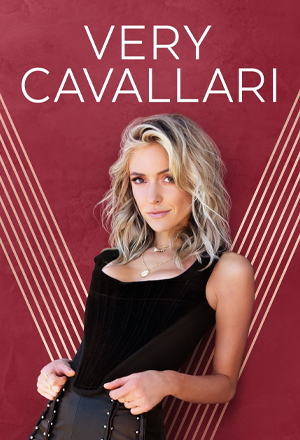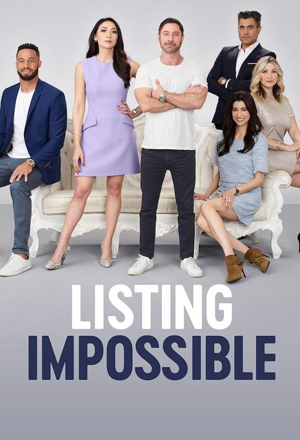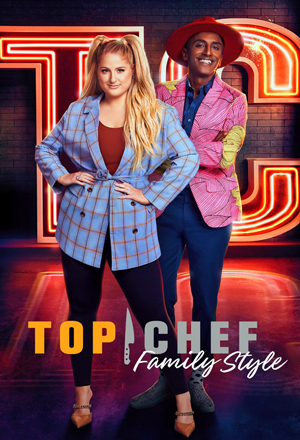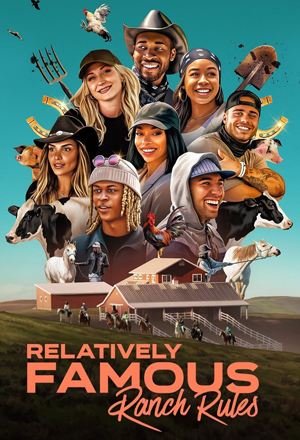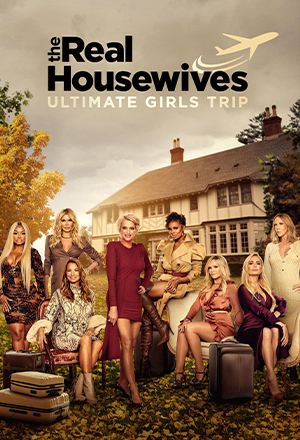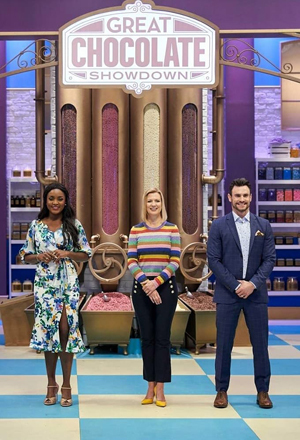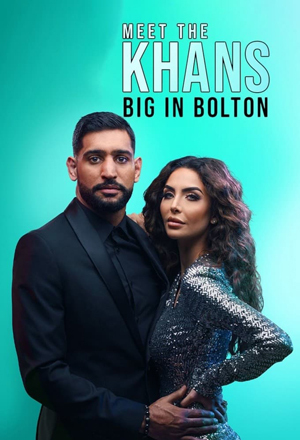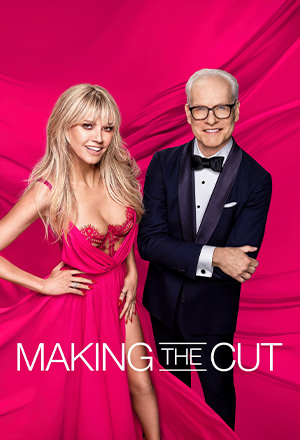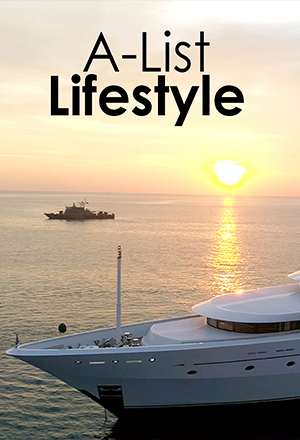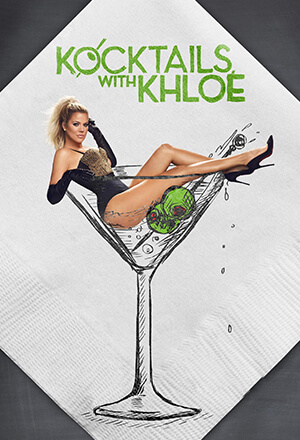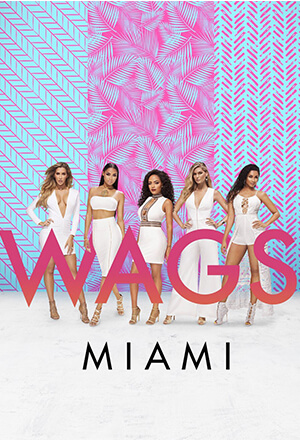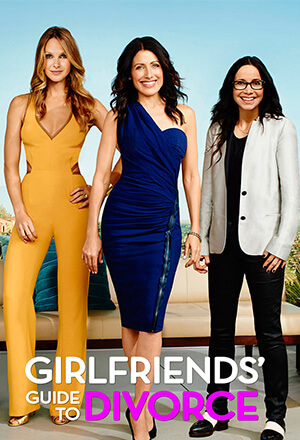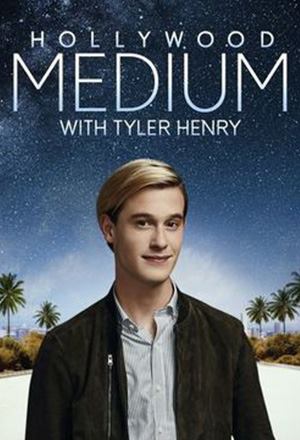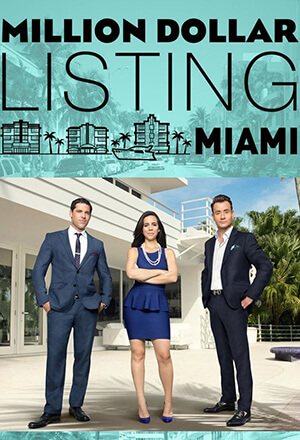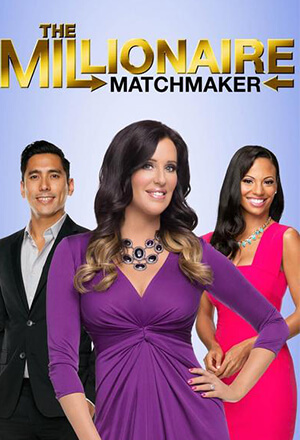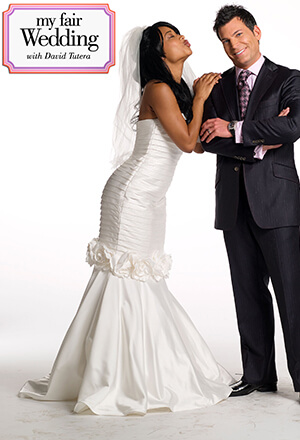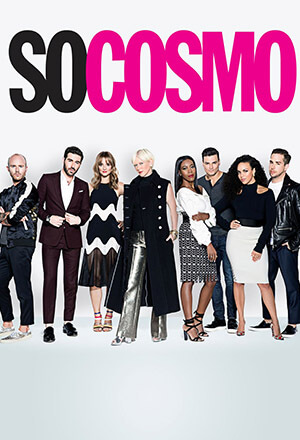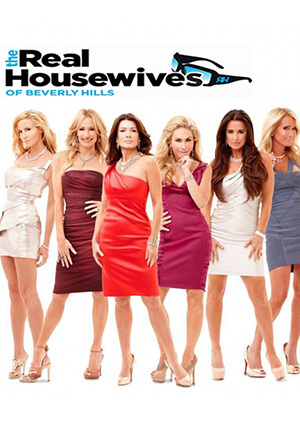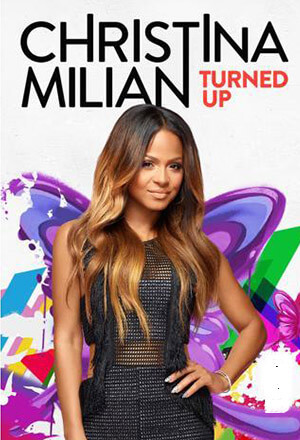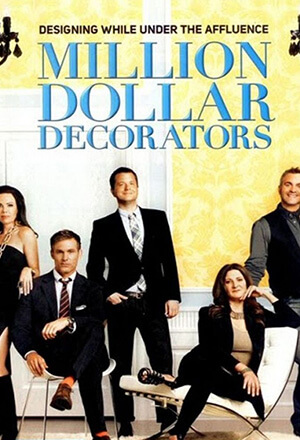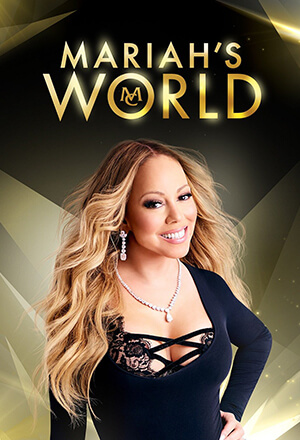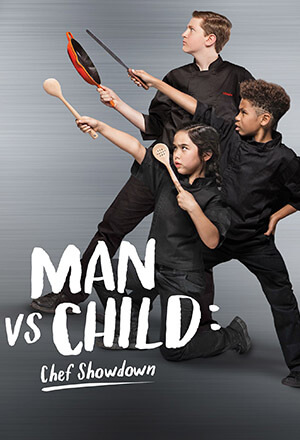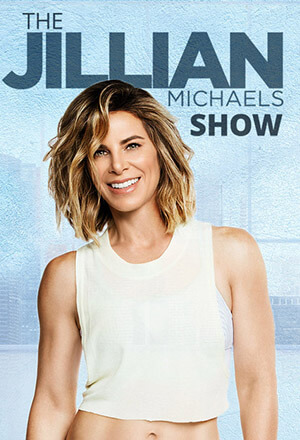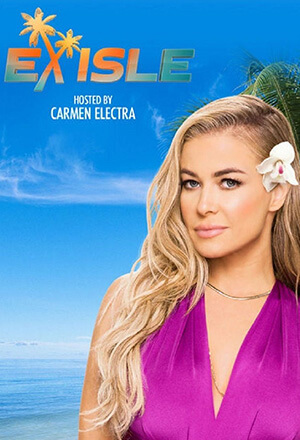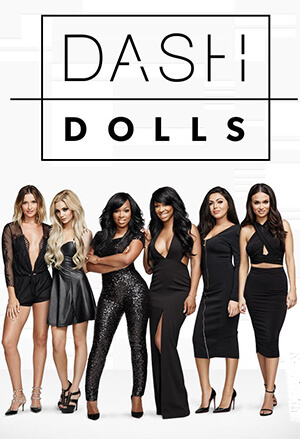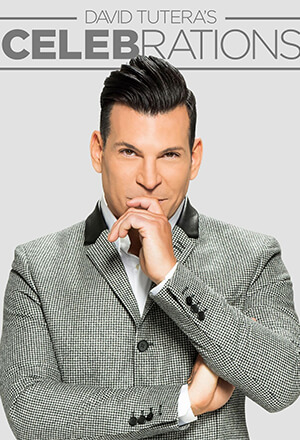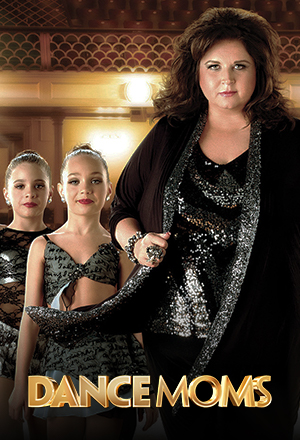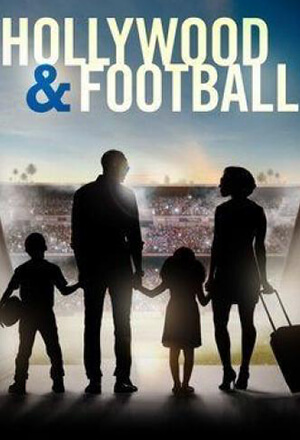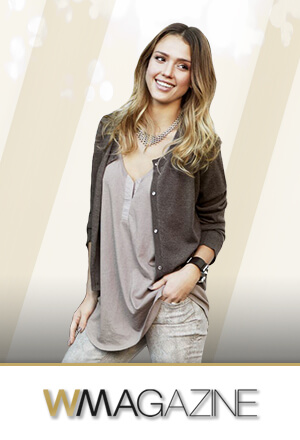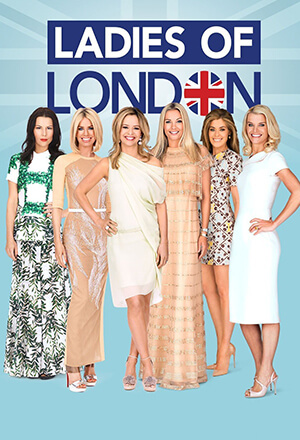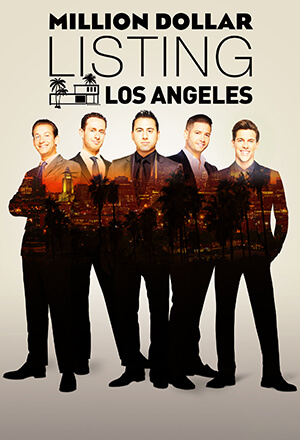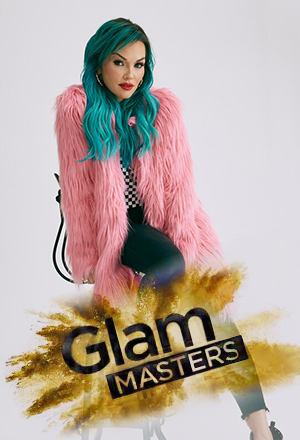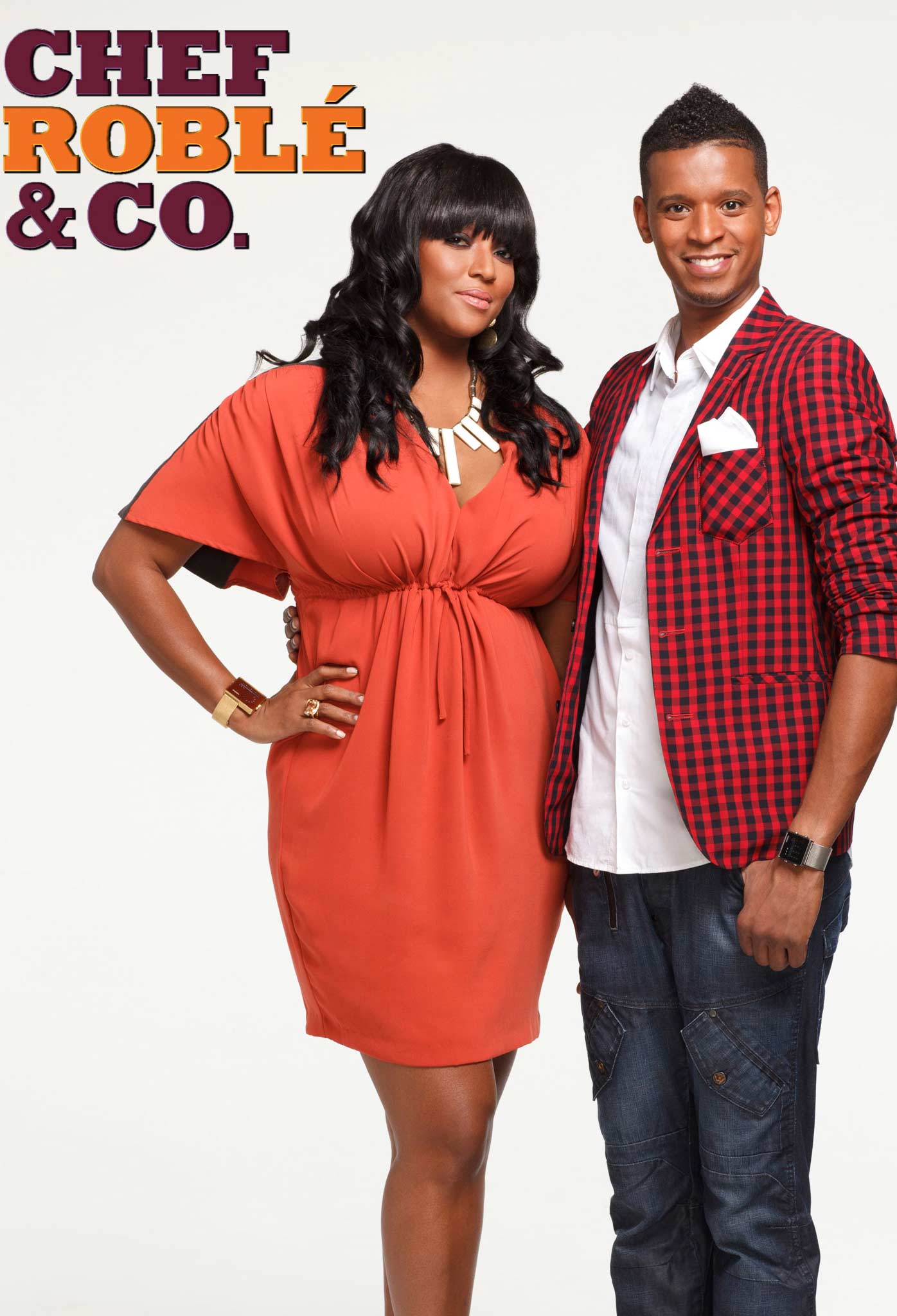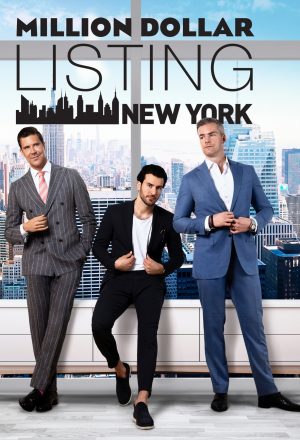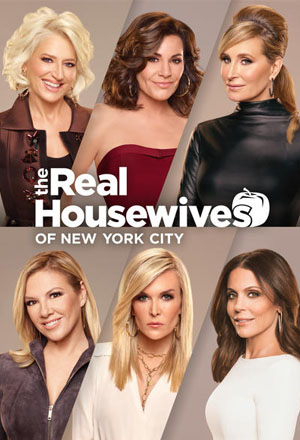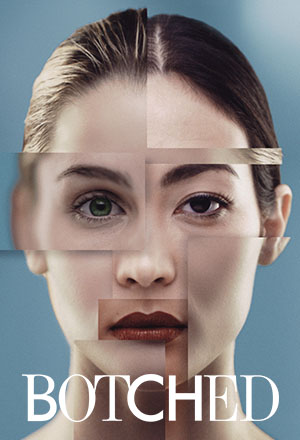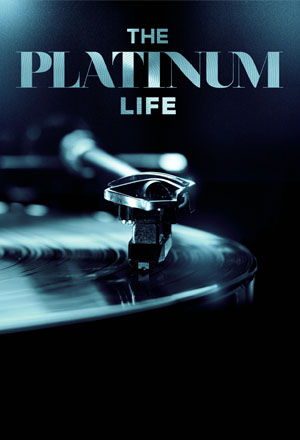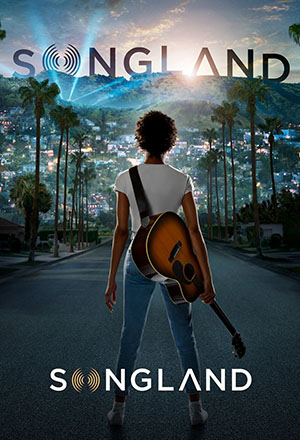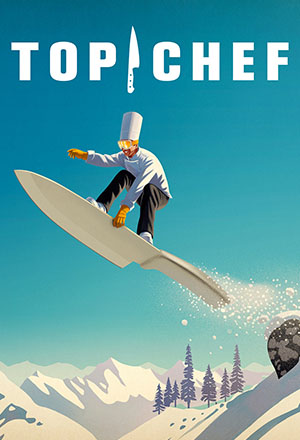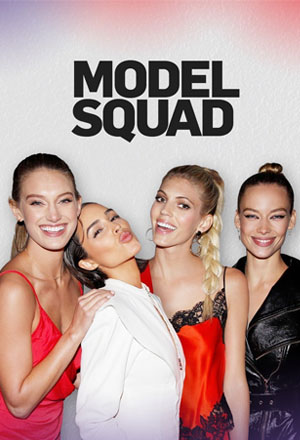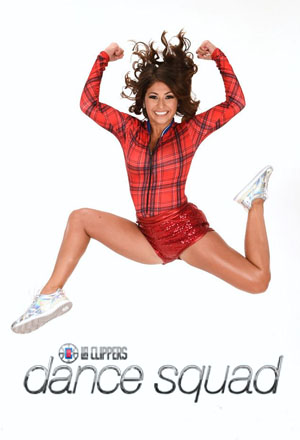 MasteraChef USA
A nationwide search for the best home cooks in America. One of 50 hopefuls will become a culinary star and one of America's "Masterchefs."
Temptation Island
Couples are tempted to sever old ties and explore new romances with eligible singles.
Pamela's Garden of Eden
Popular Hollywood actress Pamela Anderson renovates her grandfather's property located on Vancouver Island and interacts with a team of experts.
Below Deck Down Under
"Below Deck" heads Down Under to the beautiful Whitsunday Islands in Australia. Navigating through an archipelago just off the Queensland coast, next to the Great Barrier Reef, the series showcases the natural beauty of the vast undersea world and the reality of working on a superyacht. The crew faces long  hours and high stress catering to the wants and needs of their well-heeled gusts above deck, while dealing with the tension and politics a new set of challenges for these young, attractive and adventurous "yachties", the nature of their jobs gives them access to a glamorous lifestyle and exotic perks few people ever experience.
Wall of Bakers
Wall of Bakers is a spin-off of Food Network Canada's wildly successful competition series Wall of Chefs. This exciting new format tests the skill and nerves of Canada's home bakers as they battle in the Wall of Bakers kitchen, under the towering shadow of the country's best chefs, known as 'The Wall'. During each of the three challenge rounds, chefs on The Wall offer colour commentary, tips and expertise while tasting, judging and eliminating home bakers along the way. At the end of the final round, the last home baker standing wins the $10,000 prize and serious bragging rights.
Tiny House Hunting
Realtors help home seekers find their perfect haven as, they show them three small houses and leave them to decide which one suite them the best.
Catching Kelce
American football player Travis Kelce is known for catching passes as a tight end for the Kansas City Chiefs. As a pro football star and an eligible bachelor, Kelce is quite the catch himself. In the dating competition series "Catching Kelce," 50 women from 50 states vie to win the heart of the pro football player. With help from his famous friends and family, Kelce attempts to find the woman who will become his perfect teammate.
In a Man's World
This timely and fascinating social experiment follows women as they go through astounding transformations to discover what life is truly like in a man's world. With the help of Academy Award®-winning special effects makeup artists and voice and movement experts, the women temporarily morph into men to embark on eye-opening journeys as their male counterparts. In each episode, a different woman undergoes months of coaching before stepping out into the real world to put her disguise and training to the test. From professional interactions to encounters with family and friends, each woman experiences just how different life is as a man.
Top Chef: All Stars
The Emmy and James Beard Award-winning series returns for Season 17 with host Padma Lakshmi, head judge Tom Colicchio and judge Gail Simmons. "All Stars LA" features 15 chefs, including finalists, frontrunners and fan favorites from seasons past, who have all returned to contend for the coveted title. The competing chefs include Eric Adjepong (Season 16: Kentucky), Karen Akunowicz (Season 13: California), Jennifer Carroll (Season 6: Las Vegas, Season 8: All Stars, and "Last Chance Kitchen" Season 7), Stephanie Cmar (Season 11: New Orleans), Lisa Fernandes (Season 4: Chicago), Kevin Gillespie (Season 6: Las Vegas), Gregory Gourdet (Season 12: Boston), Melissa King (Season 12: Boston), Jamie Lynch (Season 14: Charleston), Brian Malarkey (Season 3: Miami), Nini Nguyen (Season 16: Kentucky), Joe Sasto (Season 15: Colorado), Angelo Sosa (Season 7: Washington D.C., and Season 8: All Stars), Bryan Voltaggio (Season 6: Las Vegas), Lee Anne Wong (Season 1: San Francisco and "Last Chance Kitchen" Season 7).
My Great Big Live Wedding With David Tutera
Eight couples work with world-renowned weeding and event planner David Tutera to plan the weeding of their dreams. Each week, one new couple shares their emotional and heartwarming love story with David Tutera. Dramatic reveals for these weeding will culminate in the live broadcast of the weddings. Gena McCarthy, Executive Vice President and Head of Programming for Lifetime Unscripted says "David Tutera is a best-in-class talent who delivers dream events. We can't wait to watch him make these deserving couples' dreams come true'
The Real Housewives of New York City
This season on "The Real Housewives of New York City," returning ladies Luann de Lesseps, Ramona Singer, Sonja Morgan, Dorinda Medley and Tinsley Mortimer are joined by new housewife Leah McSweeney. Now that her probation is over, Luann de Lesseps strives to rebuild her old life while she workshops the new iteration of her stage show. Ramona Singers searches for love, settles into her new place, and turns to therapy to help her move on from her past. Sonja Morgan shows her latest Sonja by Sonja Morgan collection at NYFW and catches the attention of a famous NY department store. Dorinda Medley deals with the aftermath of a flood at Bluestone Manor as she reassesses her relationship with longtime boyfriend John. Meanwhile, Tinsley Mortimer receives an enticing offer from a former flame, and new housewife Leah McSweeney joins the group ready to voice her opinion.
Keeping Up With the Kardashians
The Kardashian-Jenner family returns to face some of their toughest challenges yet. In the wake of heartbreak, the family wrestles with trust issues and interpersonal conflicts that threaten their family unity. Kim, Kourtney, and Khloe all face pivotal decisions both as parents and individuals as they navigate uncharted territory in their lives. But at the end of the day, sibling rivalry doesn't stand a chance against the family shares' unwavering bond.
Married to Medicine: Los Angeles
The "Married to Medicine" franchise heads west to the glitz and glamour of the City of Angels. "Married to Medicine Los Angeles" offers a glimpse into the lives of a dynamic group of doctors and doctors' wives in the exclusive medical community of Los Angeles. In this close circle of elite women, being married to medicine is a way of life that comes with an ample dose of personal and professional drama.
WAGS Atlanta
"WAGS Atlanta" is the juicy new addition that documents the lifestyles and real-life relationships of Atlanta' s hottest power couples, giving viewers a voyeuristic peek inside the exclusive world od superstar athletes and the woman who are hustling and building empires by their side. Together they live life unapologetically with no boundaries, no filter and the infamous social life of Atlanta.
Married to Medicine: Houston
Bravo's hit franchise ventures to Texas for "Married to Medicine Houston." The series follows five driven young women as they strive to advance their careers and expand their enviable lifestyles within the largest medical community in the country. After many strenuous years of training and sacrifice, these physicians and spouses of doctors are eager to finally enjoy the fruits of their labor. But life beyond the health world provides its own set of challenges. These enterprising women tackle marriage, kids, family and the immensely competitive social circles of the Houston medical scene.
Life of Kylie
She may be the youngest of her famous siblings, but Kylie Jenner is quickly becoming one of the most influential celebrities in the world. The reality television star has millions of followers on social media, a trendsetting cosmetics line, and other successful business ventures. Now, Kylie is ready to give viewers an up-close-and-personal look at her life like never before. You may think you know Kylie, but you have never seen her like this.
The Real Housewives of Beverly Hills
A reality series that follows some of the most affluent women in the country as they enjoy the lavish lifestyle that only Beverly Hills can provide.
The Bold Type
Putting together a magazine is not an easy task, requiring a lot of teamwork to finish the yob and get the publication on newsstand shelves. That's staffers responsible for producing global woman's magazine Scarlet lean on one another as they try to find their own voices.
Hollywood Medium with Tyler Henry
Dating back to when he was 10 and he received intuitive mental images foretelling his grandmother's death. Tyler Henry has Das psychic abilities. Throughout his teenage years, he would's read classmates and continue using his ability in various ways. News of his talent spread and demand for his services increased. He moved to Los Angeles to better serve his new clients, who include many ill-known celebrities.
Last Squad Standing
Three groups of friends are put together under one roof to compete against each other through a series of highly competitive tasks that are designed to see just how tight and meaningful these friendships really are. The goal of the game is to keep as many players in, but when a team loses they have to look within their own ranks and determine who should be up for elimination.
Home to Win
This season, HGTV Canada is bringing together 30 of the network's best-known builders, designers and real estate experts to bring their extraordinary expertise, creativity and reno know-how to this massive project. Last season, HGTV Canada stars headed to the country, this season they're water bound. Joined by host Entertainment Tonight Canada's Sangita Patel, they will completely transform an aging lake house into a royal yet rustic waterfront chalet. Home-winning hopefuls from across the country will vie to compete for this spectacular house in the dramatic series finale.
To Rome for Love
The creators of "My Three Sons" and "Family Affair" present this charming comedy about a young widower who moves to Rome with his young daughters to take a teaching position. Emmy-nominated television veteran John Forsythe stars as the father of three, and Academy-award winner Walter Brennan plays his late-wife's loveably cantankerous father who joins them in Rome unexpectedly. A warm and sweet series about trying to restart your life after tragedy.
Asia's Next Top Model
Asia's Next Top Model is a reality television show based on the American franchise America's Next Top Model in which a number of aspiring models compete for the title of Asia's Next Top Model and a chance to start their career in the modeling industry. The show features models from the entire Far East region (East Asia, South Asia and Southeast Asia).
The Kelly Clarkson Show
Multi-talented, Grammy Award-winning artist Kelly Clarkson brings her singular voice and infectious enthusiasm to daytime television as the host of her own talk show. In each episode, the down-to-earth superstar delivers a funny, heartfelt and entertaining hour of celebrity guests, musical performances, fascinating stories, spontaneous surprises and so much more. A Daytime Emmy Award winner for Outstanding Entertainment Talk Show and Outstanding Entertainment Talk Show Host.
Very Cavallari
This docu-series gives viewers an exclusive look at the life of reality superstar, lifestyle trendsetter and entrepreneur Kristin Cavallari. The series follows Kristin as she begins a new chapter of her life in Nashville, Tennessee, alongside her husband, former professional football player, Jay Cutler. With the help of her staff, Kristin prepares to expand her fashion and lifestyle brand, Uncommon James, by opening a flagship store in Nashville.
Listing Impossible
Elite L.A. real estate agent Aaron Kirman and his team are experts at selling the
impossible: lavish, multi-million-dollar properties that are still on the market due to the
errors of stubborn homeowners. To sell these properties, Aaron and his team must be
brutally honest with the owners and somehow convince them to follow their advice.
Whether the décor is atrocious, or the property is overpriced, Aaron and his team are
more than willing to tell wealthy homeowners things they aren't so used to hearing—all in the interest of selling the impossible.

Top Chef Family Style
For the first time a "Top Chef" history, 13 of the best young chefs from across America get to bring an adult family member to compete together for a $50, 000 prize and culinary stardom. Hosted by Marcus Samuelsson and Meghan Trainor, the duos face off in as series of exhilarating  challenges that test their techniques, tenacity and teamwork.
Relatively Famous: Ranch Rules
Eight celebrity offspring venture from Hollywood and come together to live and work as ranch hands for four weeks in Steamboat Springs, Colo, hoping to prove to themselves , their parents, and the world that they are more than their last name. They'll take on a series of outrageous, messy and challenging jobs in an attempt to prove they're more than just their famous last names, and, more importantly, try and reopen the ranch after a years of shutdown and loss due to the pandemic. Each episode throws the cast members into fish-out-of-water situation and reopen Saddlebach Ranch to the public.
The Real Housewives Ultimate Girls Trip
Several iconic women from "The Real Housewives" franchise come together for the ultimate girls' trips to beautiful vacation destinations. Cast members come from Atlanta, New York, Beverly Hills, and Orange Country, California to experience time together. From horseback rides on the beach to days spent lounging on private yachts, the ladies enjoy the pleasures and luxury pf the locations they visit. However, it isn't long before calm waters turn stormy as the woman clash and confront demons from their past.
Great Chocolate Showdown
Ten home bakers go ahed-to-head in a range of creative chocolate-based challenges, vying for the grand prize.
Meet the Khans: Big in Bolton
World boxing champion Amir Khan and his American influencer wife Faryal give an insight into their crazy, fabulous and fast-paced family life in their beloved Bolton home.
Making the Cut
Fashion competition series hosted by Heidi Klum & Tim Gunn featuring 10 talented entrepreneurs and designed from around the world, who are ready to take their emerging brands to next level and become the newest global phenomenon.
A- list Lifestyle
Learn how to live like a movie star as we takes an up close and intimate peek at the habits and lives of Hollywood's elite.
Kocktails with Khloé
Khloé Kardashian reinvents the late night talk show by inviting celebrity guests into "her kitchen" for a lively dinner party where engaging and relevant conversations will pair with cooking, party games and, of course, Kocktails.
WAGS Miami
The girls have different problems witj their boyfriends , and they are helping each other , but the group is not perfect.
Check availability in your territory.
Girlfriends' Guide to Divorce
Follows a best-selling author of a self-help book series who is secretly hiding her separation from her husband as she starts to navigate her life as a single woman in her 40s in Los Angeles. She starts to side with and take advice more from her divorced friends rather than her married ones, and it leads her to some unexpected and life-changing experiences.
Check availability in your territory.
Hollywood Medium with TylerHenry
Hollywood Medium, Tyler Henry meets with celebrities and shares messages from their departed loved ones.
Check availability in your territory.
Million Dollar Listing Miami
Million Dollar Listing has expanded into the sexy city of Miami where three luxury real estate agents battle it out in the world of high-end real estate. With a surging market in South Florida, properties are selling for record rates and agents are cashing in on massive commissions like never before. The mansions are bigger, the high-rises are taller, the amenities are more lux, and the locals have access to amazing views, beaches and a lifestyle unlike anywhere else in the world. Business can get heated as the brokers attempt to make a name for themselves and outshine their competition by landing the next big listing.
Millionaire_Matchmaker
In Los Angeles, Patti Stanger runs an agency that pairs millionaires with the men and women of their dreams.
My Fair Wedding
This season of My Fair Wedding gives viewers an up close look into David Tutera's world unlike anything we've seen on the show before. We're peeling back the veil and letting fans see the madness that happens behind the magic. We'll meet David's talented team who help bring his visions to life while keeping him sane at the same time. Expect more drama than ever before as they race against the clock to create one-of-a-kind weddings for unfiltered, uncompromising and often contentious brides.
So Cosmo
Cosmopolitan is the biggest female media brand in the world and as a magazine, covers all the important issues in a women's lives. Based out of the Hearst Building in New York City, the magazine has a team of diverse editors who cover sex, politics, fashion, beauty, fitness, relationships, and other topics. The series follows these editors as they work hard and play hard while delivering one of the bestselling women's magazines in the world.
The Real Housewives of Beverly Hills
A reality series that follows some of the most affluent women in the country as they enjoy the lavish lifestyle that only Beverly Hills can provide.
Christina Milian Turned Up
A brand new documentary series, about Christina Milian, that will follow the Grammy-nominated singer and actress's career, love life and personal relationships.
Million Dollar Decorators
Expensive interior designers of Los Angeles star in a reality series.
Mariah's World
An eight-part series which follows Mariah Carey as she kicks off her "Sweet Sweet Fantasy" world tour.
Man vs. Child Chef Showdown
Each week, a team of five child cooking prodigies, ages 9 through 16, challenges an executive-level chef in the kitchen, in a three-round competition.
Just Jillian
Tough talk, strength, agility and an unmatchable drive to motivate herself and others are the hallmarks of Jillian Michaels. However, there's more to the uber-successful celebrity than meets the eye. Between two kids, the longtime love of her life, a steadfast business partner, a family of dear friends, and 15 pets, viewers will get an exclusive backstage pass into Jillian's personal life. For the first time, fans who have seen Jillian in front of the lights, will get an unfiltered look at the woman behind the empire built one drop of sweat at a time and meet the people inside her private world who help her juggle the chaos and support her through it all.
Ex Isle
Ex Isle is a groundbreaking new series, where five on-again, off-again couples endure intensive therapy in order to break free of their toxic relationships forever. Secluded on a remote island, the couples are joined by show host Carmen Electra and guided on a multi-step process for getting over their ex, led by relationship therapist Dr. Ish Major. In an unexpected twist, the arrival of 10 eligible singles gives the exes a fresh chance at love, and others a dose of heartache.
Dash Dolls
The series features a group of young female employees, referred as Dash dolls, working in the upscale Dash boutique in Hollywood which is owned by the Kardashian family.
Check availability in your territory.
David Tutera CELEBrations
The famous David Tutera is back!! And he is as dramatic and fabulous as always, watch David Tutera and his amazing team create wonderful and gorgeous events for the most famous and fierce names in history!
Dance Moms
Set in Pittsburgh's renowned Abby Lee Dance Company, owned and operated by notoriously demanding and passionate instructor Abby Lee Miller, the series follows children's early steps on the road to stardom, and their doting mothers who are there for every rehearsal, performance and bow…all under the discerning eye of Miller. Seeing the highs and lows surrounding competition season delivers an intriguing and dramatic look at the cast's frantic pursuit of the ultimate National Dance title.
Hollywood & Football
Ready, Set, Hut! After 20 years in St. Louis, the Rams teammates and their families are packing their bags and heading west as the team makes its highly anticipated return to Los Angeles. These million-dollar athletes have everything to prove in their inaugural season in a new city, and "Hollywood & Football" will chronicle the move of six Rams players and their families, as they pick up their Midwestern roots and adjust to life in Los Angeles.
Check availability in your territory.
Woman Magazine
A weekly entertainment programme from the world of celebrities, fashion and current events. We reveal useful tips for a healthy and active life, many beauty tricks and inspirations for decorating your home.
In the Gala section, we take you to the world of prestige and glamour at current events, reveal what's happening behind the scenes and watch the most glamorous fashion creations. In the Beauty section, many celebrities and renowned make-up artists reveal beauty tricks to preserve a perfect look, make-up tips and mysteries of well-being. For a healthy and active life, go to the Lifestyle section. We touch various topics in the field of healthy eating, exercise, and various relaxation techniques. In the Home section, we show you beautiful homes and intimate nooks of Hollywood celebrities and do relaxed interviews, which will surely give you the inspiration to decorate your own home.
Ladies of London
Returning for a second season, "Ladies of London" continues to follow London's leading socialites as they navigate the exclusive upper echelons of Britain's class-conscious capital city. These sophisticated ladies enjoy lives of luxury while vigilantly upholding their all-important reputations. This season, a Danish Baroness joins the ladies' elite social circle.
Million Dollar Listing Los Angeles
"Million Dollar Listing" follows the lives of Los Angeles's hottest, youngest, and most aggressive real estate magnates in the making as they net a fortune selling multi-million dollar properties in the most exclusive neighborhoods–Hollywood, Malibu and Beverly Hills. Each episode keeps up with these fast-moving, savvy agents as they juggle multiple demands on their time and try to keep their professional lives afloat–all in the name of selling the next "Million Dollar Listing."
Glam Master
Over 15 million beauty blogs are created every year that garner over 700 million views! The beauty industry has taken notice and actively recruits top influencers to showcase their products and act as brand ambassadors. Now, Executive Producer Kim Kardashian West, the most copied style icon on the planet — and the subject of thousands of online makeup tutorials — is searching for America's next Superstar Beauty Influencer. In this elimination competition, 12 YouTube beauty influencers will compete for a position on Kim's Glam Squad and the coveted job of running Kardashian Beauty.
Chef Roblé & Co.
Now that Roblé Ali has established his Brooklyn based catering company, season two follows his business as it continues to grow by leaps and bounds with high-end clientele including musical artist John Legend, NBA star Tyson Chandler, and Phaedra Parks from The Real Housewives of Atlanta. The newest ingredients spicing up his staff are Roblé's personal assistant Dan; Rob, a notable pastry chef who appeared on Hell's Kitchen; and Jeorge, who rounds out the team as the new prep chef. Roblé's sister Jasmine returns, but clashes with Artie, Roblé's new second in command. As they step on each other's toes, Roblé is left to pick up the pieces while hiding the internal tension from clients.
Check availability in your territory.
Million Dollar Listing New York
Topnotch real estate agents Fredrik Eklund, Ryan Serhant and Steve Gold are back for Season 7 of the Emmy®-nominated reality series "Million Dollar Listing New York." This season finds the three powerhouse agents dealing with personal and professional drama while facing a challenging buyers' market and demanding sellers. Fredrik is busy juggling work with trying to be a father to his twins, Ryan is managing multiple offices while planning the growth of his family with Emilia, and Steve is looking to expand his business while his ex-girlfriend is keen on getting back together.
The Real Housewives
Cameras follow affluent women as they enjoy the lavish lifestyle only s can offer. The ladies change through the season and over time the cast has included former child actresses. This New York edition features several confident woman, who change throughout the seasons as the woman leave, with some returning later on.
Botched
When someone has cosmetic surgery, it doesn't always turn out as planned. So what happens when a procedure is botched? If they's on this reality programme, they head to renowned plastic surgeons Paul Nassif and Terry Dubrow, who try to reverse episode follows a patient through the process of correcting failed operations, from the complex procedures to the recovery process and – ultimately -the reveal of the successful transformation.
The Platinum Life
LA's music industry is notorious for exclusive parties, hight-profile romances, and huge fan followings, but being in relationships with some of the biggest names in the business in not always pitch perfect. This series follows an elite group of music's most savvy women an their significant others as they live their first-class lifestyle. From red carpets and awards shows, to sold-out concerts and after parties, we' l witness first-hand that being married to music in not for the faint of heart.
Songland
Following the journey of undiscovered songwriters as they pitch their original cartoons to superstar recording artists and a panel of chart-topping music producers in the hope of creating a music collaboration of a lifetime. The star artist each choose three songwriters to take their favourite ideas to the next level. Pairing each songwriter with Ione of the three producers including four time  Grammy winner Ryan Tedder; Grammy-nominated Ester Dean, who is a songwriter of No. 1 hits for Rihanna and Katy Parry.
Top Chef
"Top Chef" embarks on an adventure through Kentucky. The 15 diverse chefs battle it out in locations such as Louisville, Lexington, and Lake Cumberland. "Top Chef " has two rounds per episodes, a quick fire challenge and an elimination challenge-where they are given an allotted time to complete each challenge, the times could range from 2 minutes to 30 minutes or longer.
Model Squad
Supermodel nowadays don't just walk the catwalk; they're everywhere and, of course, are staples of the New York nightlife and fashion scene. As the hottest woman in pop culture, models travel in packs.In this series, viewers follow some supermodel friends who are the elite model squad, gracing covers of magazines, advertisements, high fashion designer runway shows, and even fighting for a chance to be a part of the Victoria's Secret Fashion Show.
Dance Squad
The experience of going to a professional sporting event often includes more than just the game itself. NBA teams must have dance squads composed of professional dancers to entertain fans during breaks in the action.