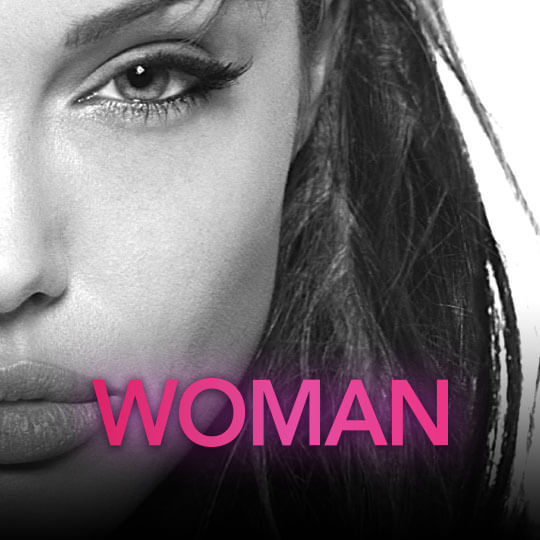 Be Amazing, be Woman!
This channel is specifically tailored to appeal to women and immediately catches the eye with its carefully curated content arranged into thematic day.
This unique channel will keep you entertained with a wide variety of reality, lifestyle, wedding and cooking shows, every day of the week at any time.
Read more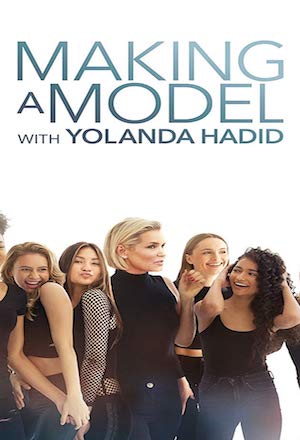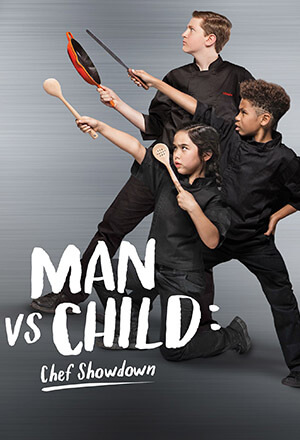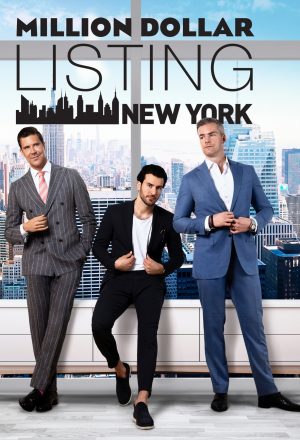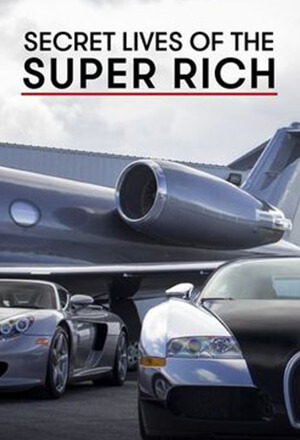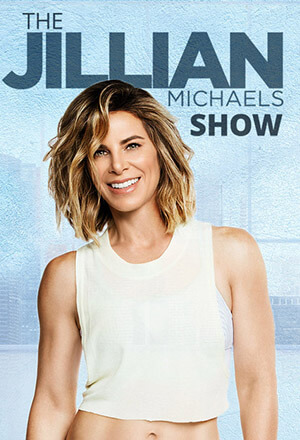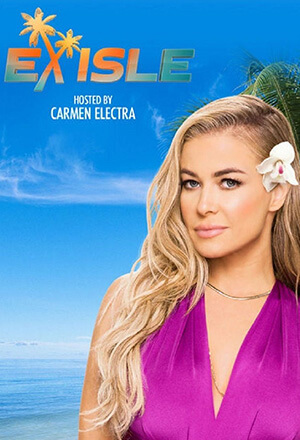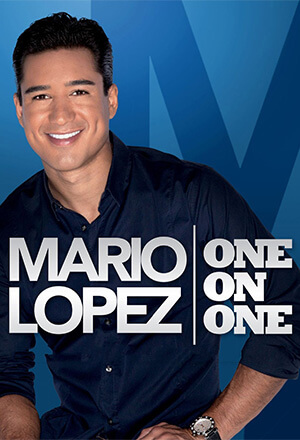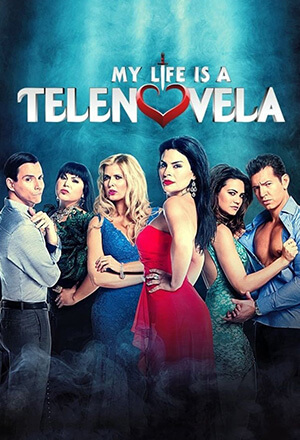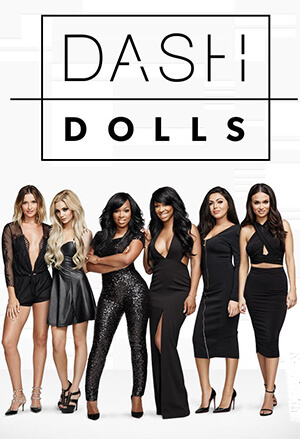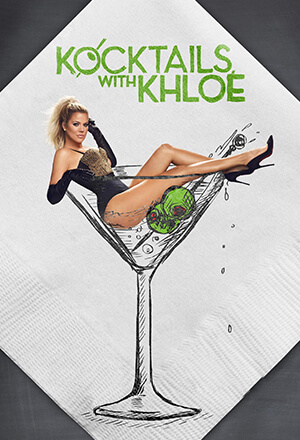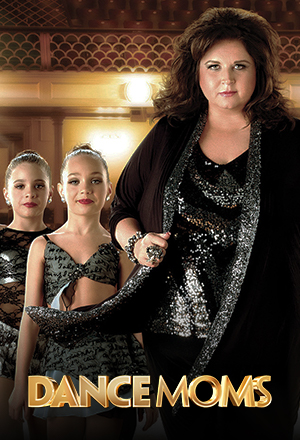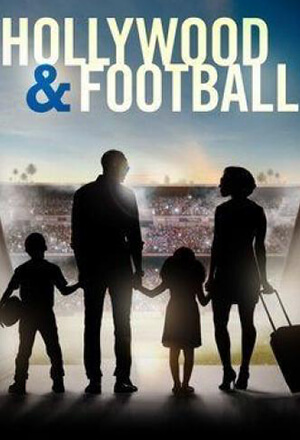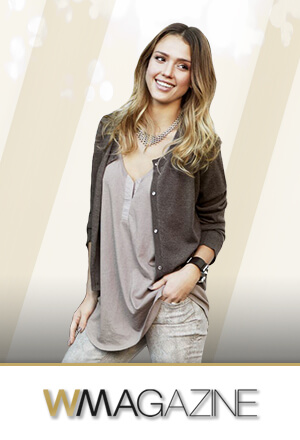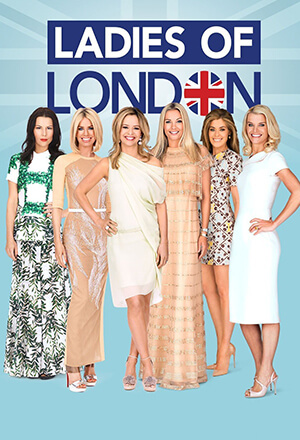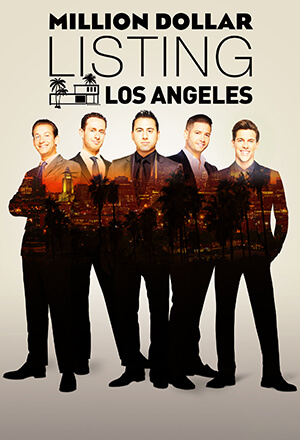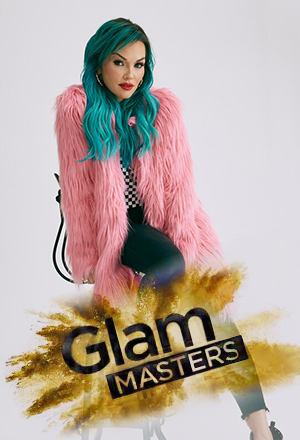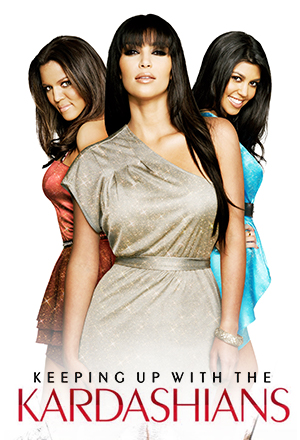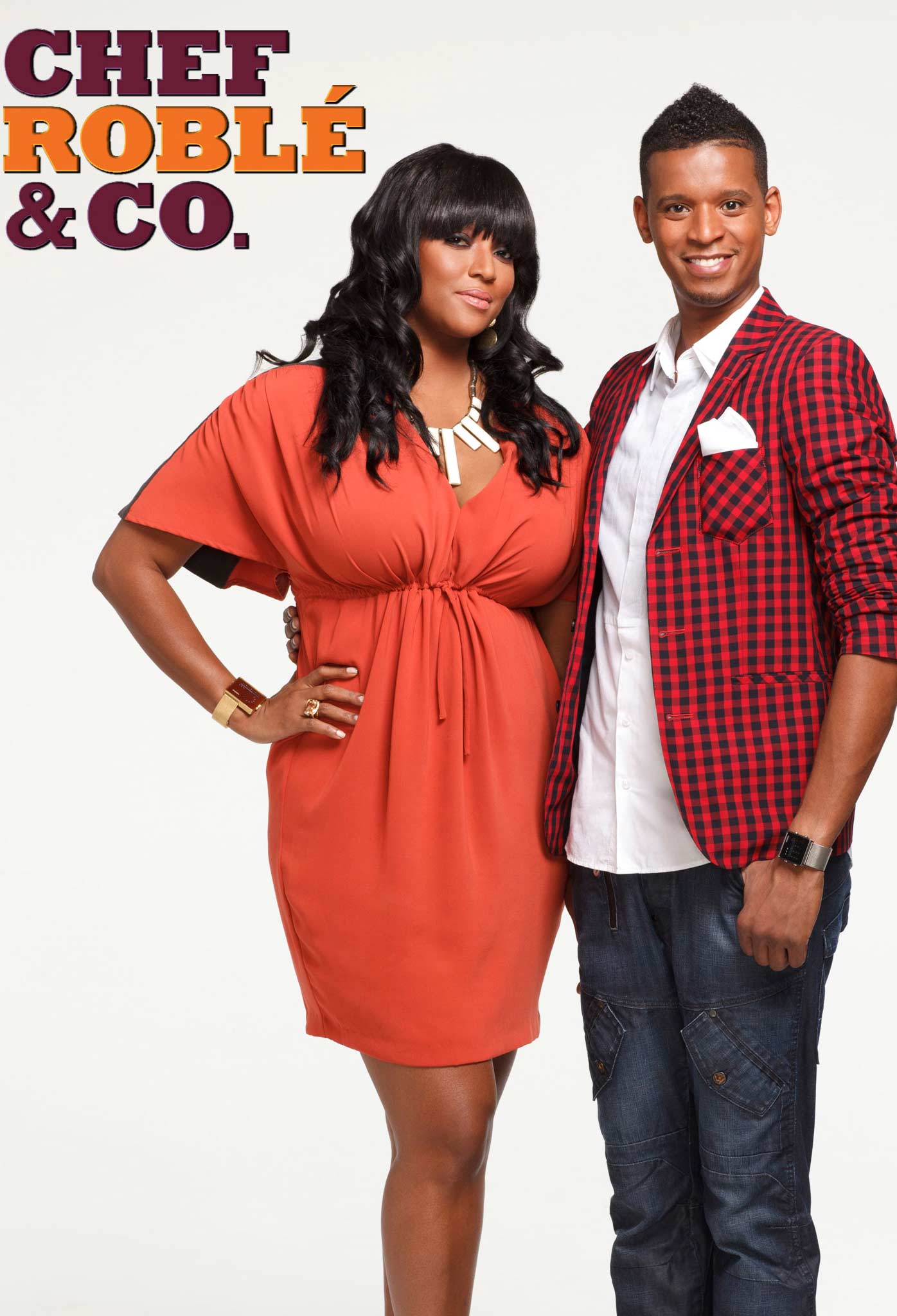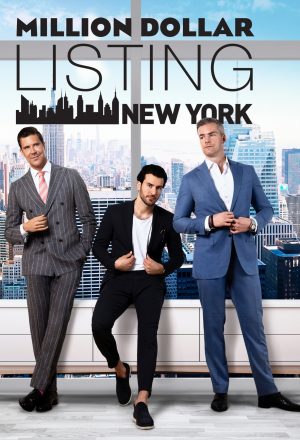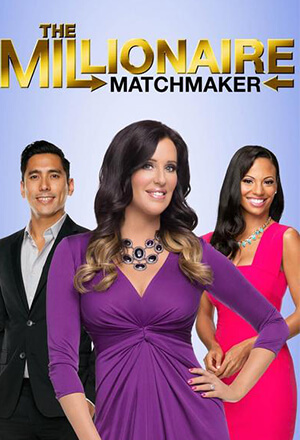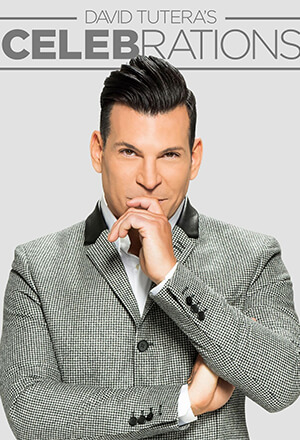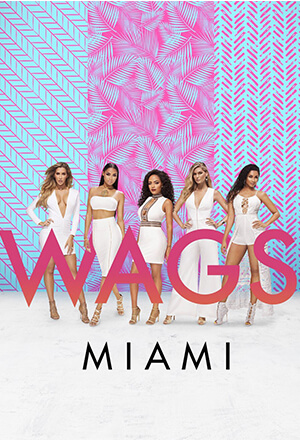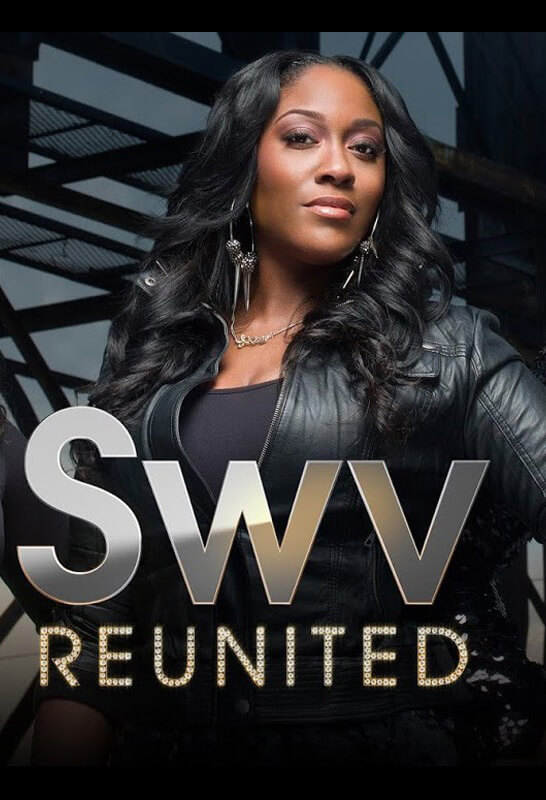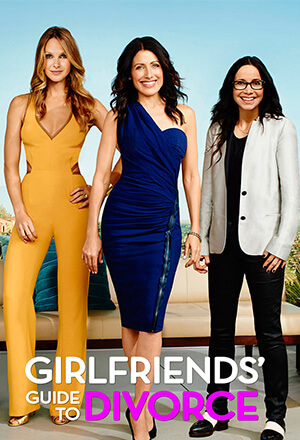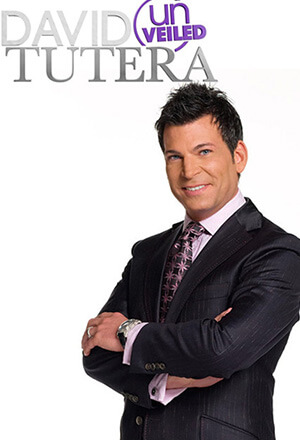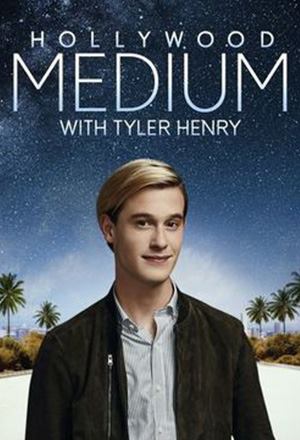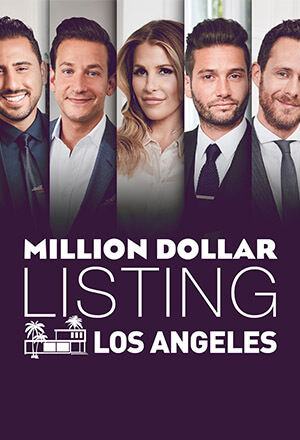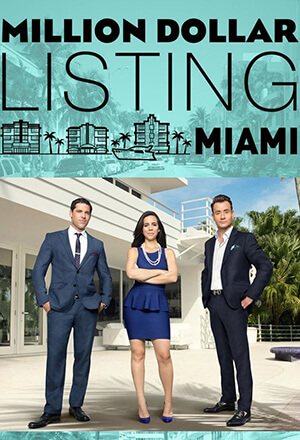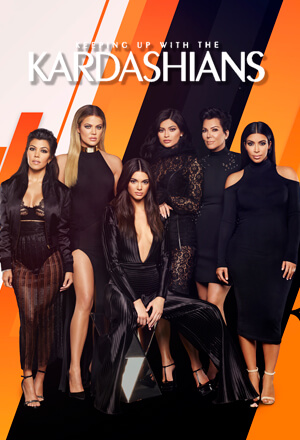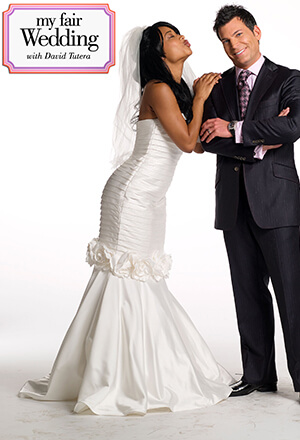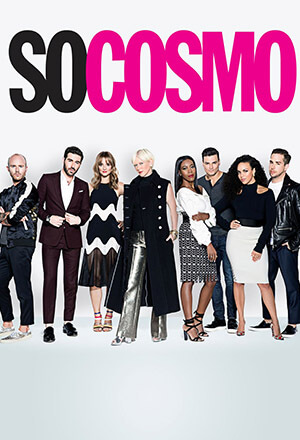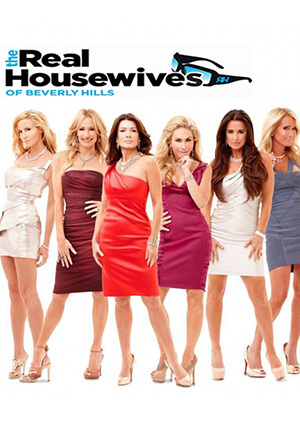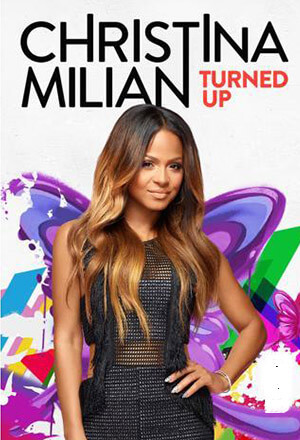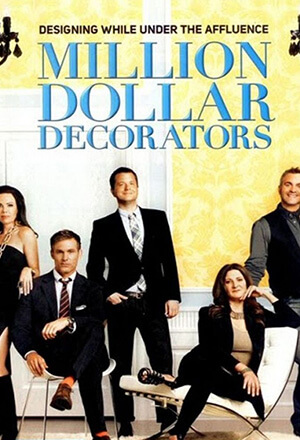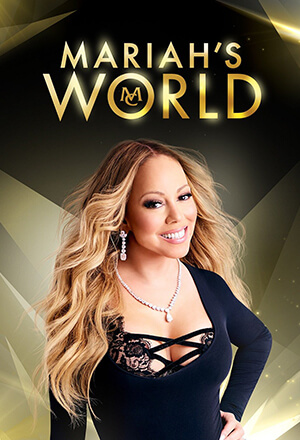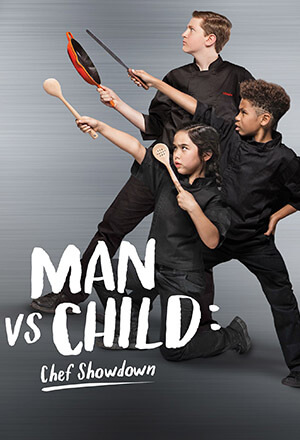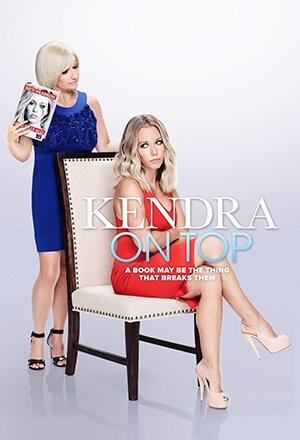 Making a Model with Yolanda Hadid
Yolanda Hadid coaches aspiring models to succeed in their careers through an elimination-based eight week training programme. The winner will receive a lucrative contract with Yolanda' s company.
Man vs Child: Chef Showdown
Promising junior chefs complete against senior executive chefs in numerous round which test their diverse culinary skills, with the hope of attaining glory.
Million Dollar Listing New York
Million Dollar Listing New York has showcased some of the most luxurious home in Las Angeles. The franchise now heads east with "Million Dollar Listing New York" , featuring relentless real their agents in Manhattan and their intertwining lives as each agent fights for his shore of the market. The agents must deal with demanding clients as they earn a living selling same of the New York 's hottest real estate. The featured agent' s, same of the best in the city, include "listing machine " Fredrik Eklund and Ryan Serhant, who was on actor and hand model before pursuing his real estate passion.
Secret Lives of the Super Rich
Secret Lives of the Super Rich is an American television series, hosted by Robert Frank (X)', airing on CNBC. The series explores how wealthy people live, what they buy and how they travel. It regularly features mansions, luxury cars and aircraft and expensive jewelry.
Just Jillian
Tough talk, strength, agility and an unmatchable drive to motivate herself and others are the hallmarks of Jillian Michaels. However, there's more to the uber-successful celebrity than meets the eye. Between two kids, the longtime love of her life, a steadfast business partner, a family of dear friends, and 15 pets, viewers will get an exclusive backstage pass into Jillian's personal life. For the first time, fans who have seen Jillian in front of the lights, will get an unfiltered look at the woman behind the empire built one drop of sweat at a time and meet the people inside her private world who help her juggle the chaos and support her through it all.
Ex Isle
Ex Isle is a groundbreaking new series, where five on-again, off-again couples endure intensive therapy in order to break free of their toxic relationships forever. Secluded on a remote island, the couples are joined by show host Carmen Electra and guided on a multi-step process for getting over their ex, led by relationship therapist Dr. Ish Major. In an unexpected twist, the arrival of 10 eligible singles gives the exes a fresh chance at love, and others a dose of heartache.
Mario Lopez 1on1
Step aside Ryan Seacrest, there's a hot new celebrity correspondent that's quickly becoming the most in-demand TV personality in Hollywood. Mexican-American superstar Mario Lopez invites viewers into the heady mix of some of the biggest Latino celebs in entertainment! Mario goes beyond the tabloid headlines to get the real story and reveal the emotional and inspiring stories of Latino superstars.
My Life Is a Telenovela
Set in Miami, the show is focused on the real characters who bring life to this enormously popular television genre. The series will follow a group of beautiful and fierce Latina actresses and actors working in this hyper-competitive world. As the series begins, several of our characters are vying for the same role in a real life telenovela being produced by Telemundo, resulting in drama and fireworks on both sides of the camera.
Dash Dolls
The series features a group of young female employees, referred as Dash dolls, working in the upscale Dash boutique in Hollywood which is owned by the Kardashian family.
Check availability in your territory.
Kocktails with Khloé
Khloé Kardashian reinvents the late night talk show by inviting celebrity guests into "her kitchen" for a lively dinner party where engaging and relevant conversations will pair with cooking, party games and, of course, Kocktails.
Dance Moms
Set in Pittsburgh's renowned Abby Lee Dance Company, owned and operated by notoriously demanding and passionate instructor Abby Lee Miller, the series follows children's early steps on the road to stardom, and their doting mothers who are there for every rehearsal, performance and bow…all under the discerning eye of Miller. Seeing the highs and lows surrounding competition season delivers an intriguing and dramatic look at the cast's frantic pursuit of the ultimate National Dance title.
Hollywood & Football
Ready, Set, Hut! After 20 years in St. Louis, the Rams teammates and their families are packing their bags and heading west as the team makes its highly anticipated return to Los Angeles. These million-dollar athletes have everything to prove in their inaugural season in a new city, and "Hollywood & Football" will chronicle the move of six Rams players and their families, as they pick up their Midwestern roots and adjust to life in Los Angeles.
Check availability in your territory.
Woman Magazine
A weekly entertainment programme from the world of celebrities, fashion and current events. We reveal useful tips for a healthy and active life, many beauty tricks and inspirations for decorating your home.
In the Gala section, we take you to the world of prestige and glamour at current events, reveal what's happening behind the scenes and watch the most glamorous fashion creations. In the Beauty section, many celebrities and renowned make-up artists reveal beauty tricks to preserve a perfect look, make-up tips and mysteries of well-being. For a healthy and active life, go to the Lifestyle section. We touch various topics in the field of healthy eating, exercise, and various relaxation techniques. In the Home section, we show you beautiful homes and intimate nooks of Hollywood celebrities and do relaxed interviews, which will surely give you the inspiration to decorate your own home.
Ladies of London
Returning for a second season, "Ladies of London" continues to follow London's leading socialites as they navigate the exclusive upper echelons of Britain's class-conscious capital city. These sophisticated ladies enjoy lives of luxury while vigilantly upholding their all-important reputations. This season, a Danish Baroness joins the ladies' elite social circle.
Million Dollar Listing Los Angeles
"Million Dollar Listing" follows the lives of Los Angeles's hottest, youngest, and most aggressive real estate magnates in the making as they net a fortune selling multi-million dollar properties in the most exclusive neighborhoods–Hollywood, Malibu and Beverly Hills. Each episode keeps up with these fast-moving, savvy agents as they juggle multiple demands on their time and try to keep their professional lives afloat–all in the name of selling the next "Million Dollar Listing."
Glam Master
Over 15 million beauty blogs are created every year that garner over 700 million views! The beauty industry has taken notice and actively recruits top influencers to showcase their products and act as brand ambassadors. Now, Executive Producer Kim Kardashian West, the most copied style icon on the planet — and the subject of thousands of online makeup tutorials — is searching for America's next Superstar Beauty Influencer. In this elimination competition, 12 YouTube beauty influencers will compete for a position on Kim's Glam Squad and the coveted job of running Kardashian Beauty.
Keeping Up with the Kardashians S11
Feeling that Kanye is constantly misunderstood and unfairly vilified, Kim struggles over whether to publicly take a stand for her husband. Kim also prepares for her sexy cameo in Fergie's "MILF $" music video.
Check availability in your territory.
Chef Roblé & Co.
Now that Roblé Ali has established his Brooklyn based catering company, season two follows his business as it continues to grow by leaps and bounds with high-end clientele including musical artist John Legend, NBA star Tyson Chandler, and Phaedra Parks from The Real Housewives of Atlanta. The newest ingredients spicing up his staff are Roblé's personal assistant Dan; Rob, a notable pastry chef who appeared on Hell's Kitchen; and Jeorge, who rounds out the team as the new prep chef. Roblé's sister Jasmine returns, but clashes with Artie, Roblé's new second in command. As they step on each other's toes, Roblé is left to pick up the pieces while hiding the internal tension from clients.
Check availability in your territory.
Million Dollar Listing New York
Topnotch real estate agents Fredrik Eklund, Ryan Serhant and Steve Gold are back for Season 7 of the Emmy®-nominated reality series "Million Dollar Listing New York." This season finds the three powerhouse agents dealing with personal and professional drama while facing a challenging buyers' market and demanding sellers. Fredrik is busy juggling work with trying to be a father to his twins, Ryan is managing multiple offices while planning the growth of his family with Emilia, and Steve is looking to expand his business while his ex-girlfriend is keen on getting back together.
Millionaire_Matchmaker
In Los Angeles, Patti Stanger runs an agency that pairs millionaires with the men and women of their dreams.
David Tutera CELEBrations
The famous David Tutera is back!! And he is as dramatic and fabulous as always, watch David Tutera and his amazing team create wonderful and gorgeous events for the most famous and fierce names in history!
WAGS Miami
The girls have different problems witj their boyfriends , and they are helping each other , but the group is not perfect.
Check availability in your territory.
SWV Reunited
SWV's comeback tour includes high profile performances in London, New York and Los Angeles, but the group's future is in jeopardy when trust issues and old secrets threaten to break them up again.
Girlfriends' Guide to Divorce
Follows a best-selling author of a self-help book series who is secretly hiding her separation from her husband as she starts to navigate her life as a single woman in her 40s in Los Angeles. She starts to side with and take advice more from her divorced friends rather than her married ones, and it leads her to some unexpected and life-changing experiences.
Check availability in your territory.
David Tutera: Unveiled
Celebrity event planner David Tuterra faces challenges each week as a variety of events are planned & executed in a ridiculously short amount of time, all while figuring out work/life balance to be a great dad for his daughter. Not only that, he faces a different challenge each week in trying to envision his demanding celebrity client's obnoxious requests & scatterboard ideas. Covering every detail & focusing on his clients overall happiness, David & his team provide the ultimate events! Birthdays, weddings, anniversaries & any other event imagined, they do. Sought after for his eye for design, creativity & power of magic to make things happen, this show provides great entertainment of how flawlessly a flawless party comes together!
Hollywood Medium with TylerHenry
Hollywood Medium, Tyler Henry meets with celebrities and shares messages from their departed loved ones.
Check availability in your territory.
Million Dollar Listing LA
Follows the lives of property brokers in Los Angeles.
Million Dollar Listing Miam
Million Dollar Listing has expanded into the sexy city of Miami where three luxury real estate agents battle it out in the world of high-end real estate. With a surging market in South Florida, properties are selling for record rates and agents are cashing in on massive commissions like never before. The mansions are bigger, the high-rises are taller, the amenities are more lux, and the locals have access to amazing views, beaches and a lifestyle unlike anywhere else in the world. Business can get heated as the brokers attempt to make a name for themselves and outshine their competition by landing the next big listing.
Keeping up with the Kardashians
A peek inside the exploits and privileged private lives of the blended Kardashian-Jenner family, including sisters Kim, Kourtney, Khloé, Kendall and Kylie.
Check availability in your territory.
My Fair Wedding
This season of My Fair Wedding gives viewers an up close look into David Tutera's world unlike anything we've seen on the show before. We're peeling back the veil and letting fans see the madness that happens behind the magic. We'll meet David's talented team who help bring his visions to life while keeping him sane at the same time. Expect more drama than ever before as they race against the clock to create one-of-a-kind weddings for unfiltered, uncompromising and often contentious brides.
So Cosmo
Cosmopolitan is the biggest female media brand in the world and as a magazine, covers all the important issues in a women's lives. Based out of the Hearst Building in New York City, the magazine has a team of diverse editors who cover sex, politics, fashion, beauty, fitness, relationships, and other topics. The series follows these editors as they work hard and play hard while delivering one of the bestselling women's magazines in the world.
The Real Housewives of Beverly Hills
A reality series that follows some of the most affluent women in the country as they enjoy the lavish lifestyle that only Beverly Hills can provide.
Christina Milian Turned Up
A brand new documentary series, about Christina Milian, that will follow the Grammy-nominated singer and actress's career, love life and personal relationships.
Million Dollar Decorators
Expensive interior designers of Los Angeles star in a reality series.
Mariah's World
An eight-part series which follows Mariah Carey as she kicks off her "Sweet Sweet Fantasy" world tour.
Man vs. Child Chef Showdown
Each week, a team of five child cooking prodigies, ages 9 through 16, challenges an executive-level chef in the kitchen, in a three-round competition.
Kendra on Top
Hugh Hefner's ex-girlfriend deals with marriage, motherhood, celebrity and the paparazzi.
TV Channel is not available in your territory.